What Is It Like To Live In FOREST, VA?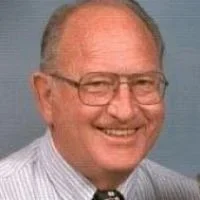 By Joel Kramar
Published: Apr 24, 2023
83
Nestled east of the Blue Ridge Mountains of central Virginia, Forest is a scenic census-designated place near Lynchburg in Bedford County, known for its strong sense of community. Its natural beauty, friendly atmosphere, and ample opportunities for outdoor recreation are the most prominent drawing forces bringing people to this charming town. With an increasing need for a slower pace of life closer to nature, smaller towns with a suburban feel have been trending lately. Living in Forest has the advantage of proximity to a city while also having easy access to great natural areas in the Blue Ridge Mountains.

Forest has been showing a tendency of steady growth in economy and population. The friendly, family-oriented community is seeing an increase in interest lately. Its good schools and great location make Forest a popular choice for people of many different lifestyles. If you're wondering what's it like to really live there, join me to take a look at what Forest, VA, has to offer!
Living in Forest, VA
Forest, VA, has a great reputation as being a very good place to live. With a livability score of 70-75, Forest ranks 60% better than average, meaning that most people think it is an excellent place to call home. Forest has many perks, here are just a few to give you an idea of what it is like to live daily life in this community.

Natural beauty
Forest is surrounded by the Blue Ridge Mountains and boasts many opportunities for outdoor activities, which are very easily accessible. Also, the area is home to many parks, nature preserves, and wildlife habitats, with opportunities for hiking, fishing, biking, and animal watching.
Friendly community and good schools
Many residents in Forest appreciate the friendly small-town atmosphere of the area. The community is known for its neighborly spirit and a strong sense of community involvement.
Forest, VA is also an excellent place for young families because of the dense availability of quality education in the area. And if you can't find the perfect schooling option in the Forest area, nearby Lynchburg (20 min ride) can fill in any gap. Forest itself is home to several highly-rated schools, including the Jefferson Forest High School, Forest Middle School, and Thomas Jefferson Elementary School. There are also lots of private schooling options available too.
Affordable housing and living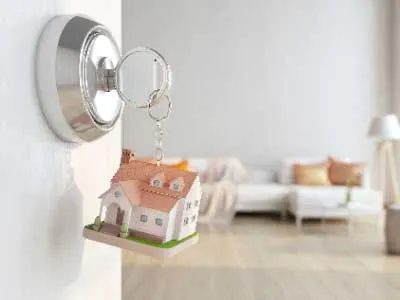 The cost of living in Forest is lower than the Virginia average, making it an affordable place to live. The median home price in Forest was $363K last month. With the increased interest in the area, homes sell after 5 days on the market. There is a wide range of options from apartments to single family homes.
Access to amenities and safety
Despite its small town feel, Forest offers a wide range of amenities, including shopping centers, restaurants, and medical facilities. For entertainment and dining, there are also plenty of choices in the nearby city of Lynchburg.

Forest is a popular choice for young families because of its safety. The suburban feel and great education options are a drawing force for families, but it's a popular choice among young adults too. Many students choose the area because of the top education options in the Lynchburg area.

Overall
Forest is generally considered to be a great place to live. The high demand for homes indicates there's a constantly growing interest in this friendly community. If this sneak peek into the life in Forest, VA made you interested in relocating here, please give me a call. I look forward to hearing from you, and I hope to be of help with any real estate-related questions!
Other articles from: Joel Kramar