What Is It Like To Live In INVERNESS, FL?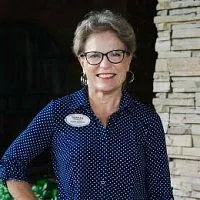 By Laura Quintin
Published: May 29, 2023
95
Sunshine all year long, gorgeous outdoor recreation, rich local history, a thriving housing market with low prices, and few people. What's not to like? If you're intrigued by these unbeatable perks, give Inverness, Florida, a chance! Moving to Inverness FL (seventy miles north of Tampa) is experiencing a genuine slice of heaven. So buckle up your seatbelts, and join me to uncover all the advantages of living in Inverness, Florida!
Contacting an experienced local realtor in Inverness Florida is your best bet!
Are you into buying or investing in a reasonably-priced home in Inverness FL? Do you intend to sell a property for the highest returns? Or do you want to explore this tiny and charming town?

Suppose moving to Inverness, the county seat of Citrus County, Florida, fascinates you. In that case, all you have to do is get in touch with me at your earliest convenience! I'm your expert and friendly local real estate agent in Inverness Florida, ready to help you!
All the information you'll ever need about the real estate market in Inverness Florida!
Before moving to this breathtaking small town, buying or renting a cost-effective housing option in Inverness FL is a must. But now comes the good news! Homes for sale in Inverness are considerably cheaper than the US average. As of April 2023, the median home sale price was about $215,000 instead of the $436,000 national average.
Home prices have gone down by about twenty percent since last year. However, let me inform you that homes sell quickly, on average, in 27 days. Therefore, the Inverness FL housing market is competitive, as the demand for homes exceeds the supply. If I were you, I wouldn't postpone purchasing an affordable property before prices increase again!
What are the economic perks of living in Inverness Florida?
From an economic perspective, Inverness excels. The local unemployment rate is low (about 6.4 percent instead of the six percent American average.) Still, the job market will expand, and during the next decade, it will achieve the level of the national average.
The local economy has countless benefits for top American companies, such as Advance Green Energy, Corn Tech, and RE/MAX Realty One. In a word, you won't have to worry about finding a well-paying job in town! Plus, don't forget that the income tax rate in Inverness Fl is non-existent! The cost of living in Inverness is approximately sixteen percent lower than the US median.
How does the local community in Inverness celebrate life and diversity?
The town counts only about 7,600 souls (as of 2023.) Yet, it boasts a fantastic community with a strong rapport and cherishing life. No month passes by without a festival, event, or happening that draws tourists, even from faraway places. Residents celebrate diversity, arts, St. Patrick's Day, and the 9/11 Freedom Walk and Remembrance on the occasion of numerous nationally renowned festivals.
Don't miss the Homosassa Seafood Festival, the Florida Manatee Festival, and the Blueberry Festival in the town and nearby!
Does Inverness Florida make for a family-friendly place?
Though a small community, Inverness still features an excellent school system with usually outstanding ratings. For instance, Inverness schools produced around 27 higher test scores than the American average. For this reason, your children will receive an above-the-average education at Pleasant Grove Elementary School and Citrus High School.
Also, crime rates in Inverness are substantially lower than the Florida average, making it the ideal place for families.
Must-see places in Inverness FL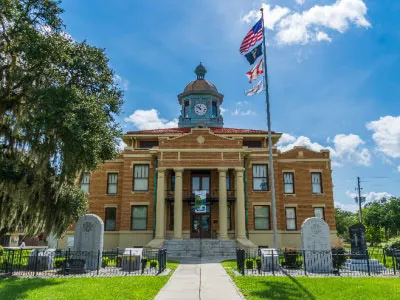 Inverness isn't short of incredible recreational facilities and beloved tourist destinations! The entire family will fondly remember a day in Fort Cooper State Park, kayaking and hiking. If you prefer silence, then Whispering Pines Park won't disappoint you! The Citrus County Fairgrounds is the ultimate family-friendly venue offering magic and excitement to all age groups!
By all means, these are only the tip of the iceberg! Why don't you explore the best tourist attractions in Inverness in person? I assure you, you won't feel let down!
Final thoughts
Inverness Florida should be your destination if you prefer a laid-back and chill-out lifestyle. A relaxed atmosphere and small-town vibes are essential here. At the same time, it's perfect for families because it has first-class schools, one-of-a-kind recreational facilities, parks, and family-centric festivals all year.
Moving to Inverness is a sound choice also from an economic point of view. Homes in Inverness are affordable, the economy is booming, and the job market is rising. If you have (or haven't) decided to bring your life's best (and most promising) decision, contact me! I will offer the most reliable assistance to make your relocations as smooth as possible!
Other articles from: Laura Quintin