Why Would You Like To Move To Melbourne, FL?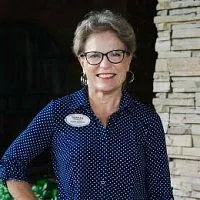 By Laura Quintin
Published: Aug 28, 2023
174
Over the years, many slightly burnt-out home seekers turned to me with the sincere question: "Can you recommend a decent place to raise my family or retire?" My answer was always the same. Why don't you try the reinvigorating mid-size city of Melbourne, 72 miles from Orlando and about 175 miles from Miami? They soon discovered Melbourne delivering the goods and so much more than that!
Are you into the drop-dead gorgeous space coast, hosting our nation's legendary Kennedy Space Center and Cape Canaveral Air Force Station? These are only the tip of the iceberg of those must-see places that make Melbourne Florida, the ultimate relocation destination. The pristine beaches will make you feel young again!
It takes an established professional to get you comfy in Melbourne Florida!
Suppose I stirred your interest in moving to Melbourne in Brevard County, Florida. In that case, why don't you contact a local expert who can help you buy, rent, or sell a home in Melbourne? I am your established and friendly local real estate agent in Melbourne, ready to address all your housing market and economic inquiries about Harbor (or Midway) City. Together, we will find you and your family an affordable house or condo downtown or in the trendiest neighborhoods of Melbourne Florida!
Should local real estate prices worry you in Melbourne Florida?
Not at all! As of July 2023, the median home selling price in Melbourne FL was approximately $343,000. This means you can buy property in this charming city for about 25 percent less than in the Sunshine State. Moreover, real estate prices in Melbourne are significantly cheaper than this year's national average of about $416,000.
Prices have dropped since 2022 by about two percent, creating an excellent opportunity for house hunters and property investors to get their hands on a highly profitable Melbourne estate!
Secondly, rental in Melbourne Florida is also reasonably priced. In the city center, expect rent moving between $1,520 (for a one-bedroom apartment) to $3,100 (charged for three-bedroom units.) In the beautiful suburbs, the rent costs substantially less ($1,470 vs. $2,450, on average.)
What is Melbourne Florida most famous for?
Melbourne is renowned for catering to all sorts of people and tastes, including established residents and the newly arrived. First and foremost, this unique city is situated along the Atlantic Ocean. It boasts beautiful beaches well-known for swimming, sunbathing, surfing, and other water activities. Check out Melbourne Beach Park, Paradise Beach and Park, and Juan Ponce de Leon Landing for an exquisite splashdown!
Quality outdoor activities and recreational facilities in Melbourne don't end with beaches! For example, the Indian River Lagoon is a spectacular estuary system along Florida's east coast. If you're into fishing, boating, and wildlife watching, the Lagoon won't disappoint!
Explore mind-blowing events and must-see places in Melbourne Florida!
Melbourne's historic downtown area features lovely streets showcasing local shops, restaurants, galleries, and cultural attractions. Harbor City has a prosperous arts and cultural scene, including theaters (Premiere Theaters, Melbourne Civic Theater), galleries (Fifth Avenue Art Gallery, Art Expressions), and museums like the Historic Rossetter House and Gardens or Foosaner Art Museum.
What should you expect from moving to Melbourne Florida?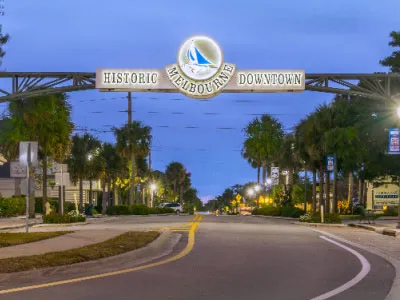 For starters, you can leave all the stress behind! The breathtaking outdoors and the pleasant weather will make you feel you've found heaven on earth! Did you know Melbourne features a subtropical climate, with mild winters and warm summers? In other words, it's ideal for the 99 percent of the US population!
You'll find a delightful and supportive community in Melbourne that greets newcomers with a big smile! The outstanding livability score of 78 percent reflects the overall joy and carelessness of living in Melbourne FL.
How's the local economy in Melbourne Florida?
Melbourne is perfect for purchasing a permanent home due to its thriving local economy. You must know that the unemployment rate is significantly lower than the American average. Furthermore, job growth in Melbourne is predicted to reach an astonishing 40 percent in the next decade instead of the 33 percent US average.
Moreover, the cost of living is also 5.6 percent lower than the national average. Melbourne favors local businesses but is home to many nationally acclaimed big corporations, such as the Florida Institute of Technology. Plus, Harbor City showcases a growing healthcare and biotechnology sector, with several medical facilities and research centers in the area.
Final thoughts
Melbourne Florida is a promising up-and-coming city with affordable homes and low cost of living. The town combines space-related history, first-class educational institutions, coastal beauty, and cultural attractions, making it a unique and diverse place to visit or live. Buying a house in Melbourne FL will make for an excellent investment in the future!
Other articles from: Laura Quintin