What Is It Like To Live In LEBANON, NH?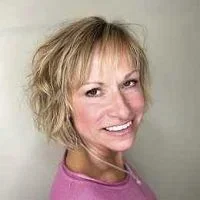 By Melissa Robinson
Published: Mar 21, 2023
139
Nestled in the heart of New Hampshire's Upper Valley, Lebanon offers its residents the perfect blend of small-town charm and urban convenience. With a population of just over 13,000, Lebanon is a close-knit community where everyone knows their neighbors, and newcomers are always welcomed with open arms. If you're thinking about moving to Lebanon, you'll be delighted to know that this city has so much to offer. Here are some of the things that make living in Lebanon an unforgettable experience.
Outdoor adventures
One of the best things about living in Lebanon, NH is the town's natural beauty. It is located in the Upper Valley region of New Hampshire and is surrounded by lush green forests, mountains, and sparkling rivers. The city has many parks and green spaces, which are perfect for hiking, picnics, and outdoor activities. The famous Appalachian Trail passes through Lebanon, NH, making it an ideal spot for hikers and outdoor enthusiasts.

Community spirit
Another great thing about Lebanon, NH is its strong sense of community. Despite being a small city, Lebanon has a lively downtown area that is full of shops, restaurants, and entertainment options. The city also hosts many annual events and festivals, including the Lebanon Farmers' Market, the Lebanon Art and Crafts Fair, and the Green Mountain Film Festival. These events are a great way to connect with the community and meet new people.
Education
If you're a parent, you'll be pleased to know that Lebanon is home to some of the best schools in New Hampshire. From the excellent public schools to the world-renowned Dartmouth College, education is taken seriously in Lebanon. The city also boasts a number of after-school programs and extracurricular activities that help students develop their interests and skills outside the classroom.
Weather
One of the challenges of living in Lebanon, NH is the weather. Winters can be cold and snowy, with temperatures often dropping below freezing. However, residents have learned to embrace the winter months by participating in winter sports like skiing and snowshoeing. Summers in Lebanon, NH are warm and pleasant, with temperatures usually in the 70s and low 80s. This makes it the perfect time to explore the outdoors and take advantage of all the city has to offer.
Cost of living
The cost of living in Lebanon, NH is another consideration for those thinking about moving to the area. While it is not the cheapest place to live, it is also not the most expensive. Housing prices are reasonable, and there are many options for apartments, townhouses, and single-family homes. The city's amenities and natural beauty make it a desirable place to live, and the cost of living reflects that.
Food scene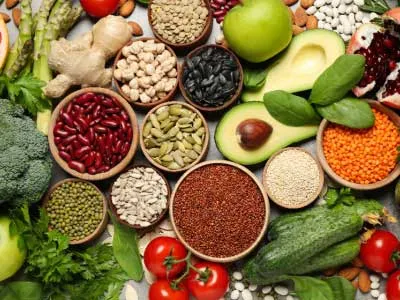 If you're a foodie, you'll love living in Lebanon. The city is home to a wide variety of restaurants and cafes, offering everything from international cuisine to classic New England fare. Whether you're in the mood for sushi, pizza, or a gourmet burger, you'll find it all here in Lebanon. And if you're looking for fresh, local produce, be sure to check out the farmers' market, which is held every Thursday from May through October.
Easy access to amenities
Despite its small size, Lebanon has everything you need to live a comfortable and convenient life. From grocery stores and pharmacies to hospitals and medical clinics, you'll find all the amenities you need right here in town. And if you're looking for more, nearby city of Hanover offers even more options, including a bustling downtown area with plenty of shops, restaurants, and entertainment venues.
Living in Lebanon, NH, is a unique experience that offers the best of both worlds: small-town charm and city convenience. If you're thinking about moving to this beautiful city don't hesitate to contact me. I will be more than happy to answer any questions you may have. Once decided, I will help you find the perfect house for you to call home in beautiful Lebanon.
Other articles from: Melissa Robinson