What Is It Like To Live In VERNON HILLS, IL?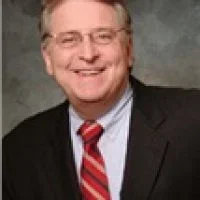 By Rick Brown
Published: Feb 20, 2023
135
Vernon Hills is a charming village in Lake County, Illinois, in the northern part of the state. It is a suburb of Chicago, situated approximately 35 miles north of the city's downtown area. With a population of over 26,000, Vernon Hills, IL, is a thriving community. It offers residents a high quality of life, excellent schools, and ample recreation opportunities.
Vernon Hills, IL's history dates back to the 1850s when the area was used for farming. However, it wasn't until the 1950s that the village became a residential community. Over the years, Vernon Hills has undergone significant development. The many retail and commercial establishments and the expansion of its residential neighborhoods have significantly changed the village.
Today, Vernon Hills, IL, is home to a diverse population, including young families, professionals, and retirees. The town boasts an impressive array of amenities. It includes parks, nature trails, golf courses, and recreational facilities. It also offers easy access to the many attractions of Chicago, including world-class museums, theaters, restaurants, and shopping destinations.
Vernon Hills, IL, is a vibrant and welcoming community that offers something for everyone. Whether you are looking for a peaceful suburban lifestyle or easy access to the excitement of the city, Vernon Hills, IL, is an excellent place to call home.

Vernon Hills, IL, demographics
Vernon Hills, IL, is a diverse community with a unique demographic profile.
The racial and ethnic makeup of the village is 65.3% White, 24.4% Asian, 12.4% Hispanic or Latino, 1.6% Black or African American, and 5.4% two or more races. It reflects a relatively diverse population compared to many other cities and villages in Illinois. Particularly the Asian population, which is significantly larger than the state average.
In terms of demographics, the median age in Vernon Hills, IL, is 40.2 years. The village is relatively young, with 26.0% of residents under 18 and 15.2% over 65. It suggests a healthy mix of both families and retirees.
Regarding income, Vernon Hills, IL, is a relatively affluent community. The median household income in the village is around $108,000. It is significantly higher than the state and national averages.
Additionally, only 5.6% of residents live below the poverty line, which is well below the state average of 12.1%.
Education is also a priority in Vernon Hills, IL, with many residents holding advanced degrees. According to the U.S. Census Bureau, 63.2% of residents over 25 have at least a bachelor's degree. It is significantly higher than the state and national averages.
Things to do in Vernon Hills, IL,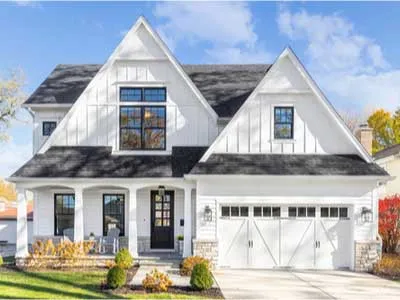 Vernon Hills, IL, boasts many attractions and activities, including parks, shopping centers, restaurants, and recreational activities for residents and visitors alike. It is an excellent place for a weekend getaway, a family vacation, or even a day trip.
The Vernon Hills Park District has numerous parks, trails, and recreational facilities. Among the highlights are the Lakeview Fitness Center, a state-of-the-art fitness center that offers classes, personal training, and a range of equipment, and Century Park, a 113-acre park with two lakes, picnic areas, and playgrounds.
Golf enthusiasts will love the White Deer Run Golf Club. It is an 18-hole championship course with rolling hills, forests, and wetlands. The course is open to the public and offers a challenging and enjoyable golf experience for players of all levels.
The Cuneo Mansion and Gardens is a historic mansion once home to Samuel Insull, a prominent businessman and inventor. Today, it is open to the public as a museum featuring art collections, antique furnishings, and beautiful gardens. Guided tours are available, providing a fascinating glimpse into the history of the mansion and its former residents.
While in Vernon Hills, IL, don't miss out on a visit to Mellody Farm. The new lifestyle center offers a unique shopping and dining experience. It features a variety of stores and restaurants, as well as local boutiques and eateries. The center also has a park-like atmosphere, outdoor seating, and a fire pit.
In conclusion, living in Vernon Hills, Illinois, offers many benefits to its residents. From its excellent school system, diverse community, and access to numerous amenities, there is something for everyone in this charming village. With its convenient location and easy access to major cities, it's easy to see why Vernon Hills, IL, is a popular choice for families, young professionals, and retirees alike.
If you want to relocate to this beautiful suburb, don't hesitate to contact me directly. I will be more than happy to provide you with more information about the best places of interest.
Other articles from: Rick Brown