What Is The Average Home Value In MELROSE, FL?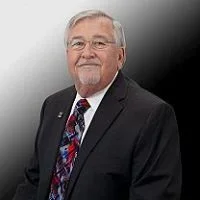 By Dean Weaver
Published: Jan 16, 2023
184
There's a hidden gem between the Gulf of Mexico and the Atlantic Ocean waiting for you to explore. Melrose is an unincorporated community (Zip Code: 32666) located in North Central Florida, which stretches over four counties, namely Alachua, Putnam, Clay, and Bradford Counties.
What kind of lifestyle can you expect from Melrose, Florida?
Suppose you appreciate a laid-back and chill-out atmosphere with a visitor-friendly local community. In that case, moving to Melrose, FL should be your best bet! Melrose is a charming and small Victorian-style town with a total population of about 6,620 as of 2022.

If living in Melrose, Florida, intrigues you, contacting me is the best course of action! I am a licensed and experienced local real estate agent in Melrose, Florida. My doors are always open if you require news on the local housing market, the latest listings, and life in this beautiful town. But most of all, I can help you find a reasonably-priced house to buy or a cost-effective apartment to rent in Melrose.

Discover the booming real estate market in Melrose, Florida!
Right off the bat, Melrose isn't the cheapest American town you can find, but it isn't the most expensive either. Let me put it this way: the countless perks of the small-town Americana vibes will definitely make up for the high housing prices. In late 2022, Melrose's median listing home price was about $433,000.

As a brand-new interest in housing emerged, and the local economy has grown, home prices have increased by about eight percent since 2021.
Melrose promises excellent real estate investment opportunities!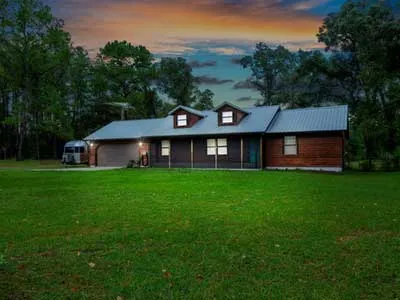 During the last three years, Melrose's real estate market has known its fair share of ups and downs. Still, home prices, in general, have been steadily growing. Undoubtedly, the lowest property prices were recorded in May 2020, with a median sale price of about $270,000. It was a fantastic period to buy real estate in Melrose.

By selling, those who invested in Melrose's residential and commercial real estate in May 2020 can now increase their return on investment by about 62 percent.
What should property buyers expect in Melrose, FL?
Homebuyers will find many active listings and fantastic homes for sale in Melrose, FL. I can help you locate the trendiest neighborhoods in and around Melrose, featuring the region's best old and new constructions.

This lovely town is ideal for families as it features affordable single-family units and several three-bedroom homes for sale. At the same time, singles and young professionals will also find budget-friendly condos and townhomes to purchase or rent. I recommend the following highly family-friendly neighborhoods in Melrose's immediate area: Keystone Heights, Interlachen, Gainesville, Middleburg, and Hawthorne.
Essential things for home sellers to keep in mind
Homes in Melrose sell after approximately 60 days on the market, taking slightly longer than the 47 days recorded in 2021. The good news is that your expertly listed home will receive multiple offers.
Additionally, Melrose features a fairly competitive real estate market. It means that the number of homes for sale and demand equal each other. Nonetheless, properties in Melrose sell below the initial price by about two percent based on the last trimester's statistics. Suppose you own a hot home in downtown, Melrose. In that case, you have every chance of selling at the list price (sometimes even higher) and fast (on average, in 37 days. )
Conclusion
Based on the property prices progress, I can most assuredly conclude that investing in Melrose homes and lands will bring you a big buck in time. Another fascinating tidbit is that property prices haven't changed dramatically during the last couple of months. Therefore, I strongly recommend investors and homebuyers acquire property in Melrose as soon as possible before prices go up again!
Suppose you're interested in local real estate trends. Or, you wish to find your dream home in Melrose, Florida. Then, give me a shout-out, and I will provide all the listings and information to make your life's best decision!
Other articles from: Dean Weaver