What Is The Average Home Value In NAPLES, FL?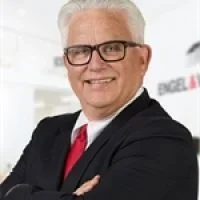 By Randy Keys
Published: May 03, 2023
66
The beautiful coastal city of Naples is located on the Gulf of Mexico in southwest Florida. Known for its white sand beaches, luxury shopping, and world-class golf courses, Naples is a popular vacation destination, retirement community and a great place to live for anyone who wants to enjoy an upscale lifestyle.

The historical city itself has a population of approximately 20,000 and makes part of the Naples-Marco Island metro area, which has a total population of 322,000. Located close to Cape Coral and Fort Myers, the city has a very advantageous location. Everglades National Park is just around the corner for nature lovers who want to escape city life. Thanks to its great location, and beautiful beaches, Naples is a popular tourist destination, offering many opportunities for dining and shopping. But Naples is also an attraction for sportspeople: with more than 80 golf courses, Naples is the self-titled " Golf Capital of the World".

Now you're probably wondering what the cost of this upscale lifestyle is. That's why we'll take a look into the cost of living and home value in Naples, Florida. Join me!
Types of homes in Naples, Florida

Before looking at prices, you might be interested to know what types of homes are available in Naples, Florida. While the city is known for its upscale living and luxury homes, there is a broad variety of homes to choose from. Naples is known for having a diverse range of homes, from luxurious estates and trendy high-rise condos to more modest single-family homes and townhouses. These are some examples of the types of homes you can find in Naples.
Single-family homes. Single-family standalone homes with a yard in Naples usually range from 1,500 to 5,000 square feet. Many of these homes feature private swimming pools, garages, and ample outdoor spaces.
Condos. Naples has many high-rise and low-rise condominiums that offer luxury amenities such as pools, fitness centers, and security. These condos range in size and price from cozy studio apartments to expansive multi-bedroom units.
Townhouses. Townhouses in Naples offer an optimal blend of single-family home and condo living, with shared walls and community amenities like swimming pools and playgrounds.
Luxury estates. Naples is home to the most luxurious estates in the country, with large properties featuring pools, private beaches, and high-end finishes throughout.
Mobile homes. For those looking for a more affordable option, Naples has a variety of mobile home communities that offer comfortable and affordable living.
Cost of living and home values in Naples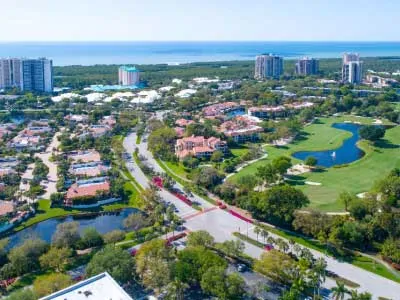 Naples is known for being a wealthy and affluent area, with a high cost of living compared to the national average. In recent years, the economy in Naples has been primarily driven by tourism, healthcare, and real estate industries. According to the U.S. Census Bureau, the median household income in Naples is $125,306, which is much higher than the national average.

The cost of living in Naples is also higher than the national average, with housing being the biggest expense. The median home price in Naples was $740,000 last month, while the average price per square foot is currently $415. Homes sell in around 40 days on the market.

The overall cost of living index in Naples, Florida is 111, compared to the 100 of the average American city. The cost of living is also somewhat higher than the Florida average of 103.
Overall,
Naples is known for its upscale living, but it offers a wide range of homes to suit any lifestyle or budget, from modest single-family homes to lavish luxury estates. I'm here to help with any real estate-related questions if you're interested in purchasing a home in Naples, Florida. I'm looking forward to hearing from you!
Other articles from: Randy Keys