Why Now Is The Time To Move To BROOKLYN, NY?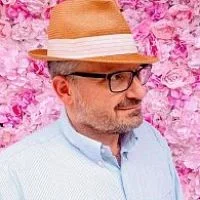 By Charles Olson
Published: Feb 08, 2023
73
Brooklyn is a borough of New York City with over 2.7 million residents. It is known for its diverse neighborhoods, thriving arts and cultural scene, and rich history. Brooklyn was once an independent city before being incorporated into New York City in 1898. The borough has since become a melting pot of cultures. It reflects the waves of immigrants who have made Brooklyn their home over the years. Brooklyn is a vibrant hub of creativity and innovation. It has a thriving arts and music scene, world-class museums, and a diverse food culture that includes everything from classic Brooklyn pizzerias to trendy vegan restaurants.
The Brooklyn Bridge, which connects Brooklyn to Manhattan, is one of the most iconic landmarks in New York City. It is a symbol of the borough's strong connection to the city. Other famous tourist destinations in Brooklyn include the Brooklyn Museum, Coney Island, and the Brooklyn Botanic Garden. Brooklyn offers something for everyone, whether a resident or a visitor. The city's rich history and vibrant culture make it a dynamic place to live or visit.
Brooklyn real estate market
Brooklyn, New York, is one of the most sought-after real estate markets in the United States. Located across the East River from Manhattan, Brooklyn is home to the most vibrant neighborhoods in the city. It has long been known for its cultural diversity, hip dining scene, and artistic community.

With its combination of urban living and green spaces, Brooklyn has something to offer everyone.
The real estate market in Brooklyn is diverse, ranging from single-family homes to large apartment buildings, from historic brownstones to modern high-rise buildings. This diversity means that it is something for everyone, whether you're looking for an affordable place to call home or a luxurious penthouse with breathtaking city views.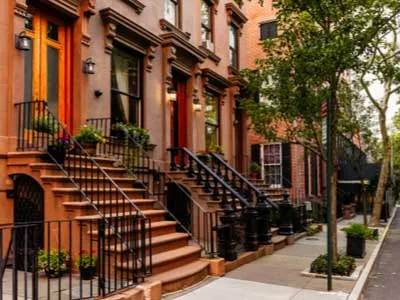 The median listing home price in Brooklyn, NY, was $775K in December 2022, decreasing -9.8% year-over-year. The prices vary greatly depending on location, size, and property type, but the decrease is visible in all neighborhoods. In December 2022, the real estate market was a buyer's market, meaning that the supply of homes was more significant than the demand.
The Brooklyn median rent, meanwhile, has also decreased just a tad in the last months, falling from $3,500 to $3,495. Considering this downward trend, now might be the right time to invest in a property in Brooklyn, or why not rent a place there? Expecting the prices to drop even more might be a gamble, considering experts' opinions that state the prices won't go down as much as they did during the last great recession. Also, they expect a moderate downturn, but still, there are chances for prices to grow again.
Also, there are plenty of other reasons to call Brooklyn your home. This restless borough offers a wide range of activities to keep you occupied.
Things to do in Brooklyn, NC,
One of the most famous attractions in Brooklyn is the Brooklyn Museum. It is one of the largest art museums in the United States. Visitors can explore an extensive collection of art from around the world. There is something for everyone, from ancient Egyptian artifacts to contemporary art from local artists.
Another popular destination in Brooklyn is Brooklyn Bridge Park. It is an 85-acre park that offers stunning views of the Manhattan skyline and the East River. Visitors can enjoy various outdoor activities, including picnics, kayaking, and sunbathing on the park's beautiful lawns and beaches.
If you're interested in food and drink, Brooklyn, NY, has a thriving culinary scene. It offers everything from traditional street food to high-end restaurants. The Smorgasburg food market is one of the most famous food destinations in the city. It provides a wide range of delicious street food from local vendors.
For a unique shopping experience, check out the Brooklyn Flea. The weekly market features vintage and handmade goods from local artists and designers. And for a night out on the town, visit Brooklyn's legendary music venues like the Brooklyn Bowl or the Music Hall of Williamsburg.
There has never been a better time to move to Brooklyn, New York. With its growing population, thriving arts and cultural scene, and vibrant food and drink culture, Brooklyn has become one of the most sought-after places to live in the United States.
So, if you're looking for a city that offers a unique mix of cultures, diverse communities, and endless opportunities for exploration, then now is the time to move to Brooklyn, NY. Whether you're a young professional, a family, or someone who loves to experience new things, Brooklyn has something for everyone.

Please contact me if you're looking to relocate to this unique borough. I will be happy to provide you with more information about the best places of interest.
Other articles from: Charles Olson