Why Now Is The Time To Move To HOUSTON, TX?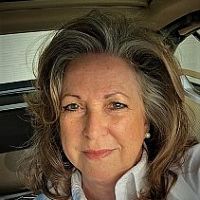 By Vickey Wachtel
Published: Sep 19, 2022
220
These days, one of the most common questions I receive from clients is the one above. Interest skyrockets around Houston, Texas, whether they are young professionals, entrepreneurs, or families looking to set down some roots. Seeing as it's the fourth-largest city in the US, Houston has big plans for the future and no intention of slowing down its growth.
In part, this continuous growth can be attributed to the city's technological and medical advancements and innovations, with corporations making the city's name known on a global scale. Still, not everyone who moves to Houston is interested in these industries, and that's okay. A city like Houston doesn't only run on two industries. So let's see what makes so many people look to Houston as their new home.

Impressive Job Opportunities
There's no way to tip-toe around this, so I'll say it plainly. The city of Houston is a great place to live for young professionals due to the incredible job opportunities available. There seems to be no end in sight, and as the city was designated the name "the Third Coast," precisely because of that, I'll give you a few examples.
While it used to be overlooked and cast to the side-lines of the more pronounced East and West Coasts, the area enveloping Western Florida and the South of Texas grew into the powerhouse of the highly profitable energy, trade, and medical industries. The third coast, led by Houston, is expected to reach a gross domestic product (GDP) of over $1.2 trillion by 2023. This amount is similar to what Venezuela and Argentina combined can produce over the same period.
Furthermore, the opportunities provided to businesses in Houston are second to none in the state.

Low Cost of Living
You might expect that the fourth-largest city in the US will be expensive, but that's hardly the truth. Compared to the other three bigger cities and the other two that come next, Houston, Texas, maintains a relatively low cost of living. Even compared to Dallas, Houston still is 5% less expensive, while Austin is 20% more expensive than Space City. It's no wonder so many young professionals come here to start their lives. Because of this, it is a lot easier to start saving for a downpayment for a home. Furthermore, all those entrepreneurs that want to start their businesses in Houston will find young start-up incentives that will make it easier to grow a new business. But the cost of living is also affected by the taxes, or lack thereof, at least when it comes to the state income tax. Texas doesn't have it.
Activities and Entertainment
It doesn't matter what you like to do with your time off if you move to Houston because you won't have a hard time finding something to do in Space City. If you're into sports, you're sure to enjoy the immersive venues where all the best teams from Houston kick, throw, or hit the ball with the bat. The culture and art scene provide quite the selection for art enthusiasts, from museums to Space Center Houston, the saying "Houston, we have a problem" does not apply to the entertainment opportunities in the city. You'll find restaurants, bars, concert venues, clubs, and plenty of other recreation opportunities throughout the town in the endless galaxy of things to do in Houston.
While these are but a few reasons why many people choose to move to Houston now, many others could be mentioned. Some of the most important are the educational opportunities, the weather, and the award-winning eateries. If you'd like to find out even more about this exceptional city, don't hesitate to contact me, and I'll be more than happy to tell you everything you need to know about Houston before you decide to move here.
Other articles from: Vickey Wachtel