Why Now Is The Time To Move To LEBANON, NH?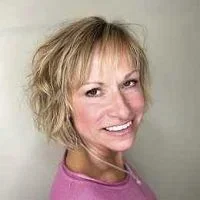 By Melissa Robinson
Published: Oct 16, 2023
343
Every once in a while, we all want to break away from big-city life with all its stress, struggle, and existential dread. If you subscribe to this notion, I may have found your ideal solution! And here comes Lebanon, New Hampshire, to your rescue!
Northeast of Hanover, Lebanon, NH, is the perfect small-town community (counting around 16,400 souls in 2023) if you want to enjoy a genuinely picturesque location in New Hampshire's Upper Valley region. All newcomers fall for its breathtaking natural beauty, like the spectacular Mascoma Lake, Connecticut River, splendid rolling hills, and mysterious forests.
Get informed with all essential details in Lebanon, New Hampshire!

Leave your troubles behind and give a new start a chance in this charming town! Reach out to me if you are considering moving here effortlessly! I am your reliable and expert local real estate agent in Lebanon, New Hampshire. In a matter of seconds, I will bring you up to speed with the most affordable homes in Lebanon NH. Plus, I can guide you through the region's local economy and must-see attractions.
When considering a possible relocation, you must evaluate the housing market, the new place's economy, and other crucial factors. Let's see how Lebanon holds up to scrutiny in this regard!
The real estate market in Lebanon, New Hampshire is very competitive!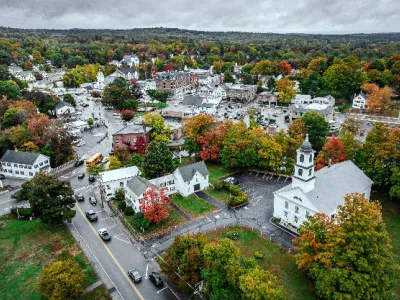 There has been a strong interest in relocating to Lebanon for many years. The city's population has steadily been growing since the 1950s. Many have seen a unique opportunity in moving to Lebanon due to its incredible economic perks. As a result, the housing market in Lebanon, New Hampshire has boomed recently. As of September 2023, the median home selling price was approximately $470,000, fifteen percent higher than a year before.
In the larger picture, Lebanon properties are about eight percent pricier than the New Hampshire median and slightly higher than the national average of $412,000. However, you'll gain countless advantages by purchasing a home here!
Now's the time to buy a reasonably-priced home in Lebanon, New Hampshire!
According to cautious market predictions, property prices in Lebanon will surge again shortly. Under such circumstances, I recommend you purchase a home in this delightful city as soon as possible! Moreover, a condo, house, or land in Lebanon will prove to be a fantastic investment that has the potential to boost your ROI! Why would you miss such a unique chance?
Is the local economy in Lebanon, New Hampshire on par with your expectations?
From a statistical aspect, our beloved city is part of the Claremont–Lebanon Micropolitan Area, famous for its nationally acknowledged medical facilities, among other leading industries. Our city hosts Dartmouth College's Geisel School of Medicine and Dartmouth–Hitchcock Medical Center, two institutions that significantly contributed to the region's economic success. Therefore, the unemployment rate (about 2.7 percent) is surprisingly low, especially if compared to the national average of six percent.
It pays to live and work in Lebanon!
In addition, the job market is also thriving, with a predicted 27 percent increase in the upcoming decade. Also, the zero sales and income tax rates are a major draw for many people to settle in Lebanon. To top it all, a Lebanon resident's annual average income substantially surpasses the national average. Suppose you plan on finding a well-paying job or boosting your professional career, for instance, in education, retail, or high technology. In that case, Lebanon won't disappoint you!
Explore a vast array of activities in Lebanon, New Hampshire!
Do you believe life stands still and there are no exquisite things to do in such a small town? You'd better think again! For starters, you can visit Dartmouth College and the Montshire Museum of Science, which host outstanding lectures and exhibitions for the great public. You can stroll along the beautiful park of Lebanon Green.
The Great Outdoors enthusiast will find plenty to sink their teeth into. For example, they can hike or bike the Northern Rail Trail. Secondly, they can kayak, paddleboard, or enjoy a scenic boat tour on the Connecticut River. Did you know that the city is home to an actual opera called the Lebanon Opera House, which features superb theater performances, concerts, and community gatherings? And we have barely scratched the surface yet!
Conclusion
Lebanon New Hampshire is an up-and-coming place that captures cosmopolitan perks and small-town tranquility. It's an ideal relocation destination for families due to low crime rates and good schools (like the Lebanon High School.) Also, the cost of living is approximately 5.6 percent lower than the American average. If you add the affordable housing market and a prosperous economy, you'll soon realize that now is the time to move to Lebanon, New Hampshire. Contact me, and I will convince you that Lebanon is simply the best!
Other articles from: Melissa Robinson