How Is The Job Market In LEBANON, NH?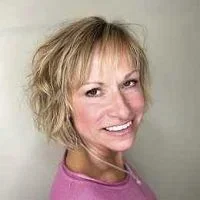 By Melissa Robinson
Published: Feb 22, 2023
158
Find the beautiful city of Lebanon (population about 14,600 in 2023) in Grafton County, western New Hampshire! Located next to the Connecticut River, Lebanon features impressive historical roots as it was incorporated in 1761 and has flourished ever since. Though we're looking at a small-sized community, its economy genuinely thrives. Let's dive deep into Lebanon's most significant economic perks, which should make you seriously consider relocating here.
A skilled local realtor in Lebanon, New Hampshire, will bring you up to speed with everything that matters!

What are the two essential factors you take into consideration before moving to a new city? The answer is simple; they're the area's housing market and job opportunities. And let me tell you, Lebanon truly delivers in both chapters.

If moving to Lebanon, NH, intrigues you, the best course of action is to contact me. I am your experienced and customer-friendly local real estate agent in Lebanon, New Hampshire, ready to provide all the answers you'll ever need regarding affordable housing options and job market prospects.
A quick look at your housing options in Lebanon, New Hampshire
The real estate market in Lebanon, New Hampshire, provides you and your family with reasonably priced homes. As we speak, the median home sale price in Lebanon, NH, is about $385,000.

Though home prices in Lebanon have increased recently, they are still more affordable than the national average. Besides, buying a home in Lebanon will cost you roughly the same as the New Hampshire average properties. On the other hand, renting a home in Lebanon is cheaper than the state average by about four percent.
Discover the true potential of the Lebanon, NH, local economy!
Refraining from pointless chatter, let statistics speak for themselves. For starters, the 2022 local unemployment rate in Lebanon, New Hampshire, was 2.7 percent instead of the six percent national average. Secondly, the cost of living in Lebanon was about 3.4 percent lower than the US average. In this regard, it equals the New Hampshire average.
Lebanon's salaries are more than decent.
Right off the bat, Lebanon residents benefit from two outstanding economic perks. The sales tax rate is zero percent (instead of the 7.3 percent US average.) Then, the income tax rate is also non-existent (the national average is 4.6 percent.)

Under such circumstances, the 2022 average annual income of a Lebanon citizen was about $34,000, which is pretty formidable considering the US average of $28,500. Furthermore, the median yearly income was approximately $53,000.
The job market in Lebanon, New Hampshire, offers excellent opportunities!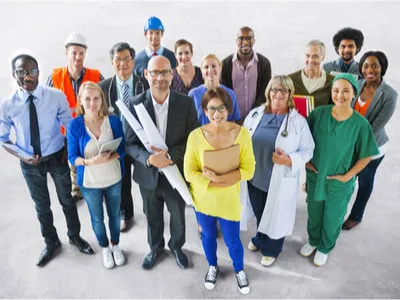 According to job market analysis, future job growth in Lebanon, NH, will be slightly behind the US average. Economic predictions foretell about 27.5 percent job growth in Lebanon instead of the 33.5 percent US average. Still, job seekers shouldn't be worried!
Which are the main employment domains?
Our charming town once used to be a thriving mill town. However, by 2023, Lebanon has become a mixed economy heavily relying on the following key industries.

Firstly, education in Lebanon, NH, has secured national fame and offers top employment opportunities in local schools, like Hanover Street School and Lebanon Middle and High School.
Secondly, the medical sector is what genuinely shines. The city is home to two exceptional institutions that established Lebanon's reputation in medical services, the Dartmouth–Hitchcock Medical Center and the Geisel School of Medicine. For this reason, healthcare services and social assistance are in high demand in the region.
Tourism has also taken center stage in Lebanon, adding new and exciting job opportunities for job seekers. Recreational facilities and tourist hotspots (the Northern Rail Trail of New Hampshire) have significantly improved. The retail sector, too, provides plenty of opportunities.
Conclusion
Thanks to its numerous advantages, joining Lebanon's economically booming community should be a no-brainer! Lebanon, New Hampshire, has three aces that are hard to top. Firstly, the cost of living is considerably lower than the national average. Then, the low local unemployment rate beats the US average fair and square. Moreover, the Lebanon job market will also feature significant future employment opportunities.
Last but not least, the housing market offers genuinely affordable prices. Suppose you wish to buy or rent a house or apartment in Lebanon, New Hampshire. Or selling a property in Lebanon, NH, is your primary interest. In that case, reach out to me at your earliest convenience! I assure you, you'll get the best deal out there!
Other articles from: Melissa Robinson