Is LEBANON, NH A Good Place To Retire?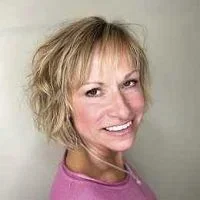 By Melissa Robinson
Published: Jan 24, 2023
152
Lebanon in Western New Hampshire (population 14,600 in 2022) is a trendy relocation destination for various demographics, most notably the elderly. You can find "The Mother of Rivers" in Grafton County, picturesquely located next to the beautiful Connecticut River.

It's also famous for hosting two of the region's most significant medical facilities: Dartmouth College's Geisel School of Medicine and Dartmouth–Hitchcock Medical Center.
You deserve the best city for your retirement years! Give Lebanon, New Hampshire, a chance!
The charming historical city features affordable housing, breathtaking landscapes, and a colorful variety of pastime activities dedicated to people of advanced years.

Suppose you're fascinated with moving to Lebanon, New Hampshire. In that case, it would be best to contact me at your earliest convenience! I am a client-oriented and professional local real estate agent in Lebanon, New Hampshire. I am more than happy to address all your inquiries regarding homes to buy or rent in Lebanon, regarding the city's stable economy, and one-of-a-kind recreational facilities!
Explore your retirement housing options in Lebanon's real estate market!
One of the many advantages of moving to Lebanon as a retiree is its affordable housing market. In late 2022, the median home sale price was approximately $367,000, marking a thirty percent increase since 2021.

Thus, properties in Lebanon are sold at the same price as the average New Hampshire real estate. However, they are more reasonably priced than the US median by a landslide. At the same time, you can rent a home in Lebanon slightly cheaper than the state average.
In the attention of homebuyers in Lebanon, New Hampshire!
Lebanon's local real estate market is moderately competitive, so the housing supply and demand are roughly the same. The good news for the older homebuying generation is that houses and condos sell below the list price by around three percent.

Also, the beginning of 2023 brought a drop in prices since November 2022, when the median real estate sale price climbed to $430,000. This is an excellent time to buy or invest in a Lebanon property!
What are the perks of spending your retirement in Lebanon, New Hampshire?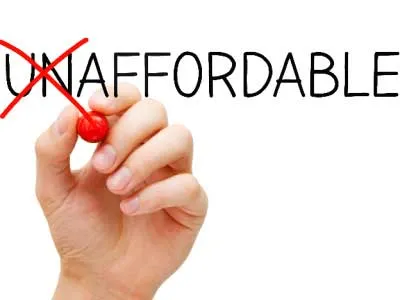 Right off the bat, the cost of living in Lebanon is about 3.5 percent lower than the national average and equals the New Hampshire median. For example, healthcare costs (for instance, dental checkups and doctor office visits) are substantially more affordable than in the rest of the country.

Secondly, public transportation is also more reasonably priced than in the United States, on average.
Thirdly, there are minimum risks of a major natural catastrophe, such as a wildfire, hurricane, or earthquake, ever taking place,
Expect a strong sense of community in Lebanon, New Hampshire!
Lebanon features a tight-knit and family-friendly community supporting the elderly. Lebanon streets are walkable so that you can stroll through the town's tranquil and safe neighborhoods at your own leisure. Besides, a more significant percentage of Lebanon's population is highly educated, with many holding a STEM degree.
Must-see places for seniors in Lebanon
On the other hand, the city center vibrates with life. You can explore the excellent local cuisine and international dishes from top restaurants, such as Pim's Thai Orchid Restaurant or The Baited Hook at Mascoma Lake!

Then, you can delve into Lebanon's famous artistic and cultural scenery at the Lebanon Opera House and the Alliance for the Visual Arts Gallery. These are exceptional venues to see the promising artwork of up-and-coming local artists.
Did you know that our beloved city recorded an excellent 72 percent on the livability score?
Conclusion
Lebanon is a small, peaceful town with a highly educated population and a family-friendly community. It features countless advantages for those senior citizens relocating here. The place's natural surroundings are phenomenal and inviting. By all means, I recommend the elderly discover the Northern Rail Trail of New Hampshire and the Boston Lot Reservoir by hiking or biking.
The city caters to seniors' needs with tranquil and secure neighborhoods, homes on a budget, low cost of living, and reliable public transport. Additionally, Lebanon delivers excellent venues and events for enthusiastic art lovers.
All these advantages make Lebanon the ideal place for seniors' relocation. Suppose moving to Lebanon enthralls you. Then get in touch with me, and I will be your expert local guide!
Other articles from: Melissa Robinson