Is SARASOTA, FL A Buyers Or Sellers Market?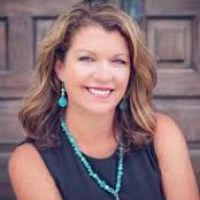 By Brandi Furlan
Published: Nov 15, 2022
143
Sarasota is a charming and thriving US city on the Gulf Coast that knows no boundaries when it comes to dynamic economic development! Right off the bat, the place's motto (We Live Where You Vacation) is quite telling.
Undeniably, living in Sarasota has countless perks, which you can afford since home prices and the cost of living are reasonable. Suppose you're intrigued by this fantastic city and the idea of moving here. Why don't you reach out to me? I am always your reliable and professional local real estate agent in Sarasota, Florida, who can bring you up-to-date with relevant details about the city.
Population growth and economic prospects in Sarasota, Florida
To understand the complex evolution of the real estate market, we must investigate Sarasota's financial situation and the change in its population first.
Due to promising economic prospects, more out-of-towners, families, and job hunters see great potential in Sarasota. Relocation to this thriving Florida city isn't a question anymore; only a matter of time. And why wouldn't they choose to move here?

Sarasota features impressive economic stats.
As of 2022, the unemployment rate was cut down to 4.6 percent, while the national average was 6 percent. Besides, residents will have even greater chances of employment in the next ten years.
Did you know that analysts predicted the local job market experiencing substantial growth, surpassing the American average? The ratio is 44.6 to 33.5 percent in favor of Sarasota! There are other perks to moving to Sarasota, one being that the income tax rate is zero percent.
Sarasota's population has grown substantially.
The population of Sarasota has increased significantly over the last decade. According to World Population News, the local population counted about 51,900 souls in 2010. This number has grown impressively to 55,400 by 2022.
Under such circumstances, the local housing market experienced steady growth in expansion and rising prices in recent years.
Real estate prices and trends in Sarasota, Florida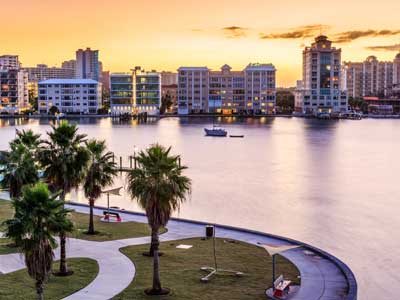 In the last three years, the housing market in Sarasota has gone through a stage of confident development. From 2019 to June 2022, prices climbed gradually to the peak of about $530,000 (median house sale price.) Nevertheless, in June 2022, the local real estate market halted, and home prices suddenly dropped to an average of $440,000 as of August 2022. The median property sale price has been slowly but surely increasing again since 'that critical moment.'
To cut to the chase, according to the most recent stats, the September 2022 median real estate price reached $460,000. The present median translates to about a 15.7 percent price increase since 2021.
In addition, fellow realtors also foresee a stable escalation of prices in the future. What does this mean for your upcoming real estate projects? Read on to find out more!
What do local property prices mean in the bigger picture?
In Florida, Sarasota real estate prices are considered relatively affordable. However, they are about 14 percent pricier than the average properties for sale in the Sunshine State. Additionally, real estate in Sarasota is more expensive than the US average, which was established at $429,000 and published in Federal Reserve Economic Data.
On the other hand, rental prices are cheaper than the state average by about eight percent. At the same time, rents in Sarasota are about 34 percent lower than the New York median.
How can we define the local housing market in Sarasota, Florida?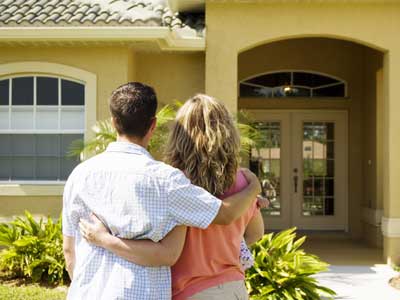 The demand for cost-effective housing options slightly outweighs the supply.
For this reason, the Sarasota real estate market is moderately competitive. In other words, the pendulum swings to calling the local housing market a seller's market.
Homeseekers, is it time to buy a home in Sarasota?
In short, I recommend taking this route without hesitation! As of late 2022, property prices are soaring, and no one can foretell when they will stop. If you act now, you can enjoy a specific wiggle room and bargain for a better deal.
Purchasing a house or condo in town will grant you instant access to profitable investment opportunities in an up-and-coming region!
Homesellers, should you consider selling?
Suppose you entertain the idea of selling your home in Sarasota. Then, let's look at your options based on statistics. The chances are that you will receive multiple offers, especially if your property is what we call a hot home (for instance, it's located in a good neighborhood.) In that case, you can sell it even slightly above the list price.
Then, you are likely to sell fast as properties stay on the market for an average of 24 days. However, you might not be able to sell at the initial price and be forced to go below if you don't own a 'hot home.
Final thoughts
Undoubtedly, the real estate market in Sarasota has inevitable ups and downs one has to see through. Besides, selling, renting, or buying a home can be perplexing. Still, if you contact me, I can offer my expertise to make the process as smooth and effortless as possible. One thing is sure, though. Living in Sarasota is very much like a genuine vacation!
Other articles from: Brandi Furlan