What Are The Benefits Of Moving To MELROSE, FL?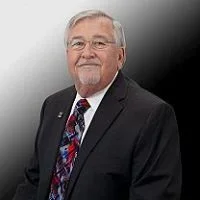 By Dean Weaver
Published: Oct 23, 2023
369
Say goodbye to your old life full of stress and big-city hustle and bustle! Your new life is just around the corner! Sunshine, carefree recreation, friendly folks, and much entertainment await you and your family in Melrose, Florida!
You might be wondering where to find such an idyllic place. Melrose is an unincorporated area in the Sunshine State's northern part in different counties: Putnam, Bradford, and Alachua. This hidden gem and quaint community is conveniently located about fifty miles southwest of Jacksonville, five miles of Keystone Heights, and seventeen miles from Gainesville. So, the commute will be no sweat!
For an easy transition, contact a housing expert in Melrose Florida!

I wouldn't be surprised if you're already intrigued by moving to Melrose FL. In that case, the best course of action is to contact me, a professional and licensed local real estate agent in Melrose Florida. I can guide you through the competitive housing market and point out the most affordable homes based on your housing needs and budget. Suppose you are still uncertain about the excellent potential of Melrose. Then, read on my account about the most mind-blowing perks of living in Melrose Florida!
The housing market in Melrose Florida is genuinely affordable.
You'd believe buying a home in Melrose FL would be a costly adventure. However, you'd be in for a pleasant surprise! Based on recent statistics, the median property listing price was approximately $240,000 in the second quarter of 2023. Home prices are substantially lower than the state and the national average. Therefore, purchasing a Melrose property now is a profitable investment, and I recommend seriously considering it before another price surge!
The trendiest neighborhoods in and near Melrose are East Ocala, Chimney Lakes, Magnolia Point Golf, and Rivertown. On average, real estate stays on the market for 67 days.
The local economy in Melrose Florida is rock solid.
The charming small town of Melrose (zip 32666) counted slightly less than 7,000 inhabitants in 2023. Though tiny, Melrose still boasts a stable economy with a low unemployment rate and a promising job market.
Undeniably, one of the main benefits of moving to Melrose is that the cost of living is about eighteen percent lower than the national average and approximately twenty percent more affordable than the Florida average. Thus, moving to Melrose will give you access to plenty of well-paying job opportunities. In addition, the cost of living won't drag you down!
Find a vibrant and endearing community life in Melrose FL!
You'll find a strong sense of community with welcoming locals, always ready to extend a helping hand. The town square, serving as the community's genuine heart, features vintage shops and homely cafes where you can hang out, work remotely, or have a friendly chit-chat with the residents.
Melrose is home to a range of colorful community events throughout the year. From farmers' markets to art festivals, these occasions deliver a platform for residents to unite, share their passions, and forge enduring connections. The most fascinating events are the Yankee Retreat, Rosalie Festival, or one of my favorites, the Trek Gainesville Halloween Ride.
Did I mention that Melrose welcomes and supports local artists at Melrose Bay Art Gallery? Moreover, locals preserved the place's rich historical heritage of Victorian architecture, which you can also witness in The Melrose Historic District.
Melrose provides quality outdoor recreation.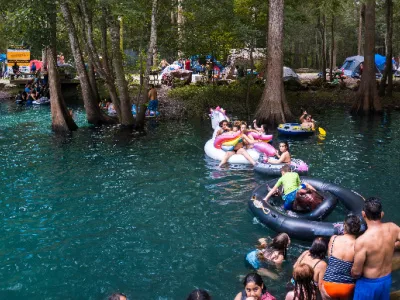 Melrose is synonymous with its breathtaking natural landscapes. Located along the edge of Santa Fe Lake, this lovely town showcases abundant outdoor activities for nature lovers. For instance, the lake is a sanctuary for fishermen, boaters, and kayakers.
Surrounding the lake, you'll find Melrose Bay Park, a bonafide haven for hikers, picnickers, and birdwatchers. The well-maintained trails spiral through old oaks, moss-draped cypresses, and rich vegetation and wildlife. It's nothing out-of-the-ordinary to discover bald eagles flying above or turtles wallowing on sun-warmed rocks.
Conclusion
Melrose Florida encapsulates the essence of both urban and suburban environments in small but potent doses. When considering a possible relocation, you must look at the new place's economic potential first. In this regard, Melrose boasts high grades. Secondly, Melrose's local real estate market is affordable, featuring new construction, terrific single-family homes, and condos with the best amenities. The fabulous community life is the cherry on the top of the cake.
If you also believe moving to Melrose is a no-brainer, reach out to me at your earliest convenience!
Other articles from: Dean Weaver