What Are The Pros And Cons Of Living In LEBANON, NH?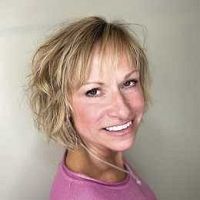 By Melissa Robinson
Published: Nov 03, 2022
192
Lebanon is a cozy and delightful little town in Grafton County, western New Hampshire. In 2022, it counted 14,500 souls in a total area of 41.27 square miles. On the livability score, Lebanon registered at 72 percent making it an above-the-average place to live.
Let's discover the advantages and disadvantages of moving to and living in Lebanon, New Hampshire, shall we?
The real estate market in Lebanon, New Hampshire, provides affordable homes.
As of September 2022, the median home sale price was $407,000, signaling an increase of about ten percent since the last year. Still, homes in Lebanon are more affordable than the national average (approximately $460,000.) In this regard, local real estate prices equal the New Hampshire median. However, the good news is that you can find rental units cheaper by approximately three percent compared to the state average.

To increase your chances of finding an inexpensive house or low-cost apartment, we advise contacting professional local real estate agents in Lebanon, New Hampshire!
Lebanon's economy is in tip-top shape.
Suppose you're looking to find creative and lucrative ways to revitalize your career and still enjoy your free time. Then, it would be best to investigate the promising economic prospects of an eventual relocation to Lebanon!
The local job market is in great demand for a professional workforce.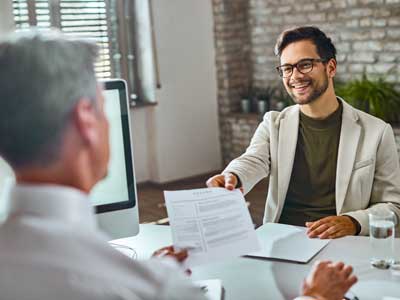 Right off the bat, the local unemployment rate is remarkably low, about 2.7 percent, instead of the six-percent national average. Moreover, the job market is rising since the job growth is positive. In other words, the chances of you successfully applying for a well-paying local job are great.
The local wages are competitive.
Would you believe that the average Lebanon annual income ($34,500) surpassed the national median($28,500)? Secondly, the family median income ($81,700) was higher than the American average ($71,000) as of late 2021. Additionally, the sale and income tax rates in Lebanon, NH, are virtually non-existent. These are two significant advantages for people drawn to the Lebanon job market.
Lebanon won't leave you penniless.
The cost of living in Lebanon is 3.4 percent more affordable than the US average. At the same time, it is equal to the New Hampshire median. As a result, you can put money aside to indulge in the great entertainment opportunities Lebanon offers or invest your savings smartly.
Living in Lebanon has countless perks.
Before moving to Lebanon, be prepared to encounter a unique mix of suburban and cosmopolitan feel! The streets are safe, and the local crime rate is substantially lower than the US average by about 31 percent. Local schools have scored results higher than the New Hampshire and national standards. To top it all, the weather is mostly sunny throughout the year!
Though Lebanon features predominantly quiet neighborhoods, the city downtown can be fun for those looking for quality entertainment. It has numerous pubs, restaurants, and cultural and artistic venues, such as the Lebanon Opera House, the Upper Valley Music Center, and the Alliance for the Visual Arts (AVA) Gallery.
What disadvantages should you anticipate before moving to Lebanon?
Firstly, real estate is still relatively expensive, so you'll need a reliable source of income. Also, property taxes in Lebanon are pretty high.
Secondly, traffic jams in Lebanon can be perplexing, and there's much room for improvement in the public transportation system. Unfortunately, owning a car is a must in Lebanon.
Then, most shops usually close at 9 pm. So, don't forget to do the shopping on time!
Conclusion
Suppose you entertain the idea of moving to a small, family-friendly New Hampshire community. In that case, you couldn't pick a better option than Lebanon! As you noticed, the advantages of relocating to this dynamically developing town absolutely outweigh the cons.
For starters, the local economy has produced outstanding results making those countless recent relocations possible. Secondly, don't let the small-town vibe fool you! Arts and culture thrive in Lebanon.
All in all, moving to Lebanon should be a no-brainer! However, make sure you won't have to depend on the means of public transportation!
Other articles from: Melissa Robinson