What Is It Like To Live In NEW BRAUNFELS, TX?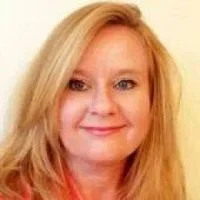 By Kelly Cameron
Published: Dec 20, 2022
145
New Braunfels, TX, known for its german heritage is a city that offers its residents and visitors a wide range of water recreation activities. The city is located in Comal and Guadalupe counties in the U.S. state of Texas, and it's the seat of Comal county.
Each year, thousands of visitors flock to this alluring sanctuary located between San Antonio and Austin in the beautifully landscaped Texas Hill Country.
With a population of around 100,000 people, it's among the fastest-growing cities in the U.S. and was named one of the 50 places to live in the country. A picturesque scenic beauty surrounds the town while offering its residents a sparse suburban feel.
Two pristine rivers, the Comal and the Guadalupe, pass through the core of New Braunfels, which is also within reach of Canyon Lake. It is the perfect spot for boating and fishing enthusiasts.
The city was founded in 1845 by Prince Carl of Solms-Braunfels, a german prince, which named the town after his birthplace in Germany, Solms-Braunfels. New Braunfels bursts with history, which is reflected in the city's architecture.
New Braunfels, TX, is famous for its antique shops, tranquil cafes, lively bars, and one-of-a-kind museums that preserve the city's captivating history.

What can you do here?
New Braunfels, TX, has plenty of attractions and activities to keep its residents and visitors entertained.
While in the city, don't miss out on a visit to Landa Park. You will be amazed by the beautiful sightseeing while keeping you occupied with plenty of outdoor activities such as tennis, golf, or swimming.
Also, you can head to Guadalupe River Tubing Outfitter for kayaking or floating and engage in exhilarating activities at the famous Schlitterbahn Waterpark.
Landa Park also offers many historical attractions like the Landa House Museum and the Landa Park Miniature train.
The crystal-clear rivers of Comal and the Guadalupe have a lot to provide adrenaline seekers while surrounded by unspoiled beauty.
New Braunfels, TX, is home to Texas' oldest dancehall Gruene Hall, Texas's oldest bakery Naeglin's Bakery, and the famous festival of Wurstfest, which will provide you with plenty of entertainment.
Is New Braunfels, Texas, a good place to live?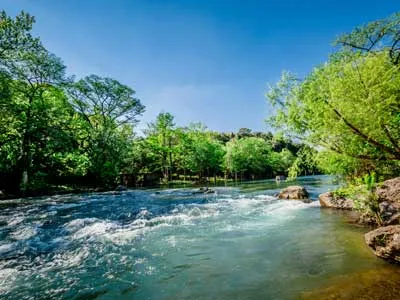 New Braunfels is one of the best places to live in the U.S. for several reasons. The main one is livability. The city's overall livability score is above average. When determining the livability score, many aspects are considered, such as the cost of living, education, crime rate, and overall happiness of its residents.
When choosing a new place to live, the cost of living is a significant aspect to consider. The good news is that the cost of living in New Braunfels, TX, is below the nation's average and most cities in the state. While some areas can be higher than others on a state and federal level, the general standard of housing costs, utilities, groceries, services, and other miscellaneous goods are less expensive.
Also, despite being a small town, it offers the amenities of a big city. You can benefit from a sound education, an advanced healthcare system, and industry diversity. It means many jobs are available for young professionals at the start of their careers.
In addition, the weather is quite pleasant in New Braunfels, TX. On average, there are 226 sunny days in a year, compared to the U.S. average of 205. April, October, and March are the most pleasant months in New Braunfels, while August and July are the least comfortable months.
Given all of the above, we could say that New Braunfels, TX, is a great place to live. Please contact me directly for more information regarding the houses available in the region. I will be happy to answer any other queries you may have regarding the city.
Other articles from: Kelly Cameron