How Is The Economy In NEW BRAUNFELS, TX?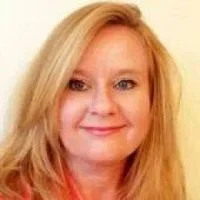 By Kelly Cameron
Published: Nov 22, 2022
160
Located only 30 min from San Antonio, New Braunfels is a perfect medium-sized city with big perspectives. The population was 98,857 at the 2021 census and expanding at a remarkable rate. The population in 2012 was only 57,000, so it has almost doubled since then, far exceeding the average state tendencies. The growth is not showing any signs of slowing down, either. The ballooning in population numbers also creates the need for commercial and residential development. Of course, this also means economic expansion: new job opportunities and increased quality of living. Growth means growth on every level, and New Braunfels TX is doing precisely that!
Aside from the great economic opportunities, New Braunfels has the perks of being a livable city, with many parks, outdoor recreation possibilities, the Guadalupe river, and many other nice assets. San Antonio is within commuting distance, but the local community, too, boasts diversity in businesses and job opportunities. Considering to relocate to New Braunfels? Check out these details on the local economy!
An explosion of major industries

The New Braunfels community offers a wide variety of businesses and industries. The primary industries in the city are aviation, healthcare, logistics/distribution, manufacturing, retail, specialty foods, and telecom/information. Since 2003, city employment has increased by an astounding 75%. New Braunfels is heavily investing in infrastructure and raising the quality of life. At the same time, businesses utilize the Central Texas Technology Center and the colleges to upgrade the skills and talents of their workforce. The job market in New Braunfels has seen an increase of 1.7% in the last year. Looking at the upcoming ten years, future job growth is predicted to be 46.5 %, much higher than the US average of 33.5%. The unemployment rate of 5.4% is under the US average of 6%
The sales tax rate in New Braunfels (7.8%) is slightly higher than the US average (7.3%), but guess what? There's no income tax rate!
That might be one of the reasons many people have chosen to relocate to New Braunfels lately. The housing market, as a result, is somewhat competitive. Homes receive 3 offers on average and sell in around 28 days of being on the market. The average sale price of a home was $410K last month, up 16.3% since last year. In New Braunfels, the average sale price per square foot is $208, up 13.7% since 2021. The median household income in New Braunfels is about $71,000.
New large-scale projects in the area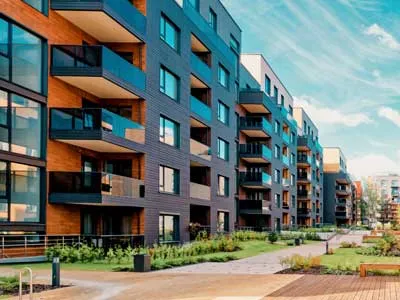 New Braunfels is on the Austin-San Antonio Corridor, offering a great strategic location, a low cost of living, and an excellent general livability score. The city is positioned directly on Interstate 35 and minutes from Interstate 10. Some areas in the city are much more bikeable and walkable compared to other major suburban areas. New Braunfels' growth in population cries for residential and commercial development, and it seems like the city is planning on meeting those real soon. Here are a few examples:
Mayfair Project is a new developmental project of 6000 residential units. Many family homes will be built in New Braunfels, and new development always brings new schools to town. Two new schools are going to be built here, to serve the future community.
The River Mill Project occurs between downtown New Braunfels and Interstate 35. The old mill building along the Guadalupe river will be preserved, restored, and repurposed as a hotel. Residential buildings will also be built here, bringing life to an otherwise unused area.
The South Castell Project is planning developments on South Castell street, with new residential, retail and office buildings. If the city can purchase the area, downtown New Braunfels will experience some significant transformations!
To sum it all up, New Braunfels is experiencing such great changes and exponential growth that after a few years, we might not be able to recognize it. The economy is thriving, showing tendencies of future expansion. The possibilities seem endless here, making New Braunfels a great place to start a new life. If you're considering moving here, please contact me if you need help finding the perfect home, or for any other details on the local economic development. I am looking forward to hearing from you!
Other articles from: Kelly Cameron