What Is The Cost Of Living In MELROSE, FL?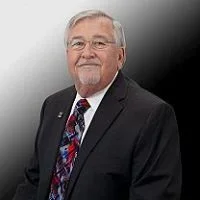 By Dean Weaver
Published: Jul 24, 2023
489
Who wouldn't want to wind down after a hard day's work and spend quality time with their family in a tranquil environment? This is precisely what Melrose, Florida, promises you and much more! In four counties (Clay, Bradford, Alachua, and Putnam), this idyllic unincorporated "Sunshine" community delivers the best conditions for a care- and hassle-free life.
An idyllic community is waiting for you in Melrose Florida!
Located close to Gainesville (17 miles) and Keystone Heights, Florida (50 miles,) Melrose is the perfect commuter town with a population of about 7,000. The unincorporated town of Melrose features affordable homes and plenty of recreational outdoor and indoor activities. In addition, the cost of living in Melrose won't deliver a heavy punch to your monthly budget, either!

Suppose you want to give living in Melrose, FL, a chance. In that case, contacting a professional local real estate agent in Melrose Florida would be the best idea! I am your reliable expert realtor with the most topical local housing news and economic insights!
Explore the one-of-a-kind real estate market in Melrose Florida!
Establishing the cost of living in a town starts with how much rent you'll have to pay or how much a property costs. The median home sale price in Melrose Florida was approximately $550,000 as of June 2023. On average, property prices have increased since last year by about 4.3 percent. As a result, Melrose prices are slightly higher than the national average.
In exchange for relatively high property expenses, you'll benefit from many economic advantages, for instance, high employment prospects in a booming job market and an inexpensive cost of living. Buying and investing in Melrose real estate will potentially boost your return on investment in the next couple of years!
How much does rent cost in Melrose Florida?
The rent for a one-bedroom apartment downtown Melrose costs around $1,300. You can find more affordable options outside the city center from $1.060. Suppose you wish to rent a larger apartment with three bedrooms. In that case, expect monthly rental costs of about $3,000 in Melrose city center. On the other hand, you can benefit from a reasonable rent of $2,000 for a three-bedroom unit just outside downtown Melrose.
Anyone can afford the average cost of living in Melrose Florida!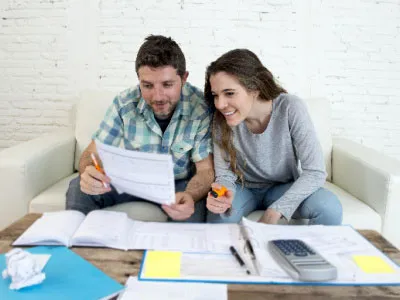 The Melrose-Gainesville-Keystone Heights area is well-known for its reasonable living cost. In fact, the Melrose cost of living was ten percent lower than the American average and five percent more affordable than Florida's in 2022. Some would say it's the cheapest in the entire Sunshine State!
Fortunately, the Melrose median home cost falls short of the pricey national average. In addition, groceries, energy, utilities, and transportation costs are substantially more affordable than the US median. On the flip side, expect slightly more expensive healthcare services.
If you arrive at Melrose with a family of four, your anticipated monthly costs will reach approximately $4,100 without the rent. An individual's estimated monthly expense, minus the rent, will be nearly $1,200. At the same time, the median household income in Melrose FL was $56,500, which equals the American average. And let me remind you that there's no state income tax, another financial perk you can enjoy!
Should you consider moving to Melrose Florida?
By all means, Melrose FL (lying on the picturesque Lake Santa Fe) is an affordable community. Though, at first sight, real estate seems slightly pricier than the American median, the low cost of living makes up significantly for your investment.
You'll benefit from plenty of economic advantages by moving to the charming Melrose. First, neighboring cities are incredibly close, and the public transportation is top-notch. So, commuting to Interlachen-Florahome, Earleton, Hawthorne, Gainesville, or Jacksonville won't be an issue. Second, the local job market offers industry diversity and many opportunities to advance your career. Still, nothing can beat the heavenly small-town vibes only Melrose can deliver to you and your family.
If you're still considering relocating to Melrose, get in touch with me! I will be your expert guide in locating the best reasonably-priced properties for sale or rent! Moreover, I can answer inquiries about the thriving Melrose economy and its charming community!
Other articles from: Dean Weaver