Realtors In Hillsborough North Carolina
Are you planning to move to Hillsborough, NC? If yes, many of this small town's residents will congratulate you on your decision. Realtors in Hillsborough NC will certainly give you even more reasons to settle down in this wonderfully wooded area. Whether you were attracted to the mountainous landscape or the Eno River winding through the town, you'll be more than happy with your decision to relocate here. Small towns like Hillsborough, North Carolina have a certain charm to them. From the small boutiques to the vast history that places the town on the map, you'll find plenty of activities to keep your whole family busy. The typical North Carolina charisma is visible on every street corner and barely hidden behind vast greenery that only adds to it. Real estate agents in Hillsborough NC can prove this during every open house or house presentation they do as most homes in the area come with a history that connects them to their place. Whether you're looking for white picket fences or a sturdy brick foundation, old or new, affordable or less so, the top ranked realtors in Hillsborough NC will help you find the best fit for you. The demographic diversity gives Hillsborough, North Carolina a rich culture and this can be seen throughout the town. Whether it's the family restaurants that will pamper your taste buds or the diverse cuisines available around every corner, there's always something new to try, something that you want to have some more of and monotony is not on the table. Through culture, the local realtors in Hillsborough NC will love to share the city's history, its most important moments and there are quite a few. You might end up enjoying a dinner plate in a historic tavern before you know it. Where will the outdoor adventurer spend most of their time? Where else, if not outdoor. Trail hiking, biking, running, game hunting; Hillsborough, NC has it all. From walks along the Eno River on the Greenway to discovering the secrets of the Occoneechee Mountain State Natural Area, it'll take them several days if not weeks to tire of it. We said tire as it would take far longer to explore all of it. North Carolina is filled with natural treasures and the real estate agents in Hillsborough NC know the best spots to hike too well. Just browse through the option below and find the best realtors in Hillsborough North Carolina suited for your next adventure.
Top Realtors in Hillsborough, NC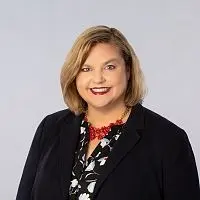 Keller Williams Elite Realty
245 E NC Highway 54 STE 101, Durham 27713
1-919-824-7981
REAL ESTATE AGENT IN

Please wait ...
Local real estate agents in Hillsborough NC
Real estate agent in:

Apex, NC

Hillsborough, NC

Pittsboro, NC

Chapel Hill, NC

Carrboro, NC

Durham, NC

Morrisville, NC

Cary, NC

I speak: English
Cities near Hillsborough NC, covered by our local realtors
Zipcodes covered by realtors in Hillsborough North Carolina
Real Estate Advice and Tips