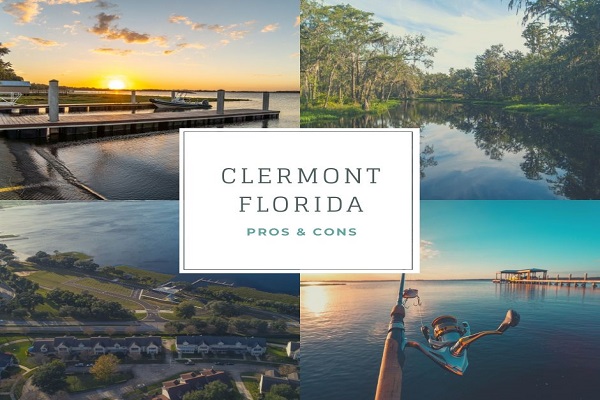 Up to this day many people consider Florida to be one of the best places to live. With an average of 237 days of sunshine per year and great year-round weather there is no wonder why many people want to live here. At some point, you get tired of rainy days and the never-ending cold season with below-freezing temperatures.
On top of that Florida has no state income tax, which is great if you want to keep more of your hard-earned money. All in all, no matter where you live in Florida there will always be a beach or a coastline city close by for you to get that lovely tan and get those summer vacation vibes going.
You might not get the feel of a coastline city overwatching the ocean in Clermont Florida, but it's lakes and nature are something quite different and unique. Its economy was built on top of the greatest citrus industry in the US and the peaceful lifestyle of Clermont FL is what really makes it special.

Clermont Florida seems like a good place to live in, but like any city, there are pros and cons. Here are some of the pros and cons of living in the city of Clermont Florida.
The pros of living in Clermont Florida
If you ever had the chance to live in Clermont Florida you are probably already familiar with everything that makes the city an amazing place. Far from being boring or unattractive, Clermont has quite a few things in store for you if you plan to relocate here. Also, there are a few things Clermont FL is known for that really make it an ideal place to live in. Here are some of the pros of living in Clermont Florida.
1. Clermont FL is quite an affordable place to live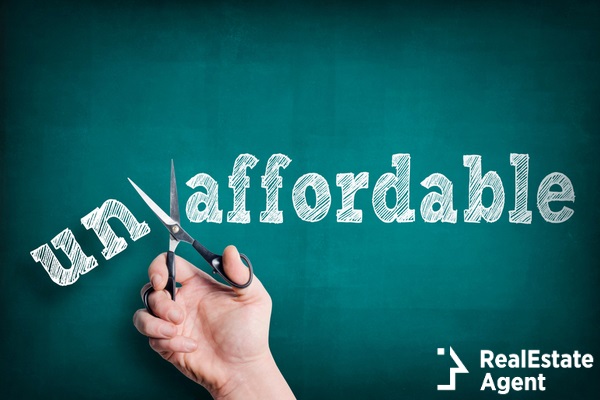 One thing that makes Clermont stand out from other places is the fact that it offers residents an affordable lifestyle. The cost of living is close to the average of the state and the highest expense in Clermont is housing, but it is still only 5% above the state average. It is hard to place an exact value on the housing market especially after the pandemic situation which has affected the economy of many cities, but it is still a good place to be on the lookout for a new home.
Healthcare and transportation are about 10% cheaper compared to the national average and you will find out that groceries and services are quite affordable in Clermont FL. The city has a cost of living index that is a bit above that of Orlando but, with the prosperous job market, finding a well-paid job is easy and you should be able to have a comfortable lifestyle in Clermont FL.
2. Clermont FL has a family-friendly environment
One of the things that are hard not to notice is the small-town feel of Clermont FL, which really gives you that sense of community. Clermont FL has a family-friendly environment with great schools and plenty of things to do that you and your children will love. Clermont FL is a great place to be raising a family because it is not your typical crowded and rapid-paced city.

Clermont FL has a quiet and peaceful environment that offers gorgeous natural retreats that are perfect for spending some precious time with your children outdoors. Because it is close to Disney World you could also spoil your family with a weekend at one of the biggest entertainment complexes in the world.
3. Clermont FL has a beautiful natural landscape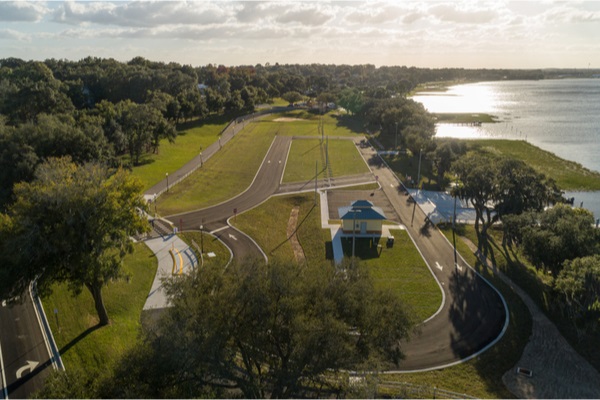 We have already briefly touched on how amazing the natural landscape really is in Clermont FL. Aside from the green areas, and the beautiful parks you have the charming lakes that made room for gorgeous lakefront real estate. There are many homes for sale around the lake if that is something you might be interested in, and with the help of our realtors in Clermont FL, you can easily get your hands on a gorgeous estate in the area.
If you love living in a peaceful environment with lots of green areas, trees, and lakes, Clermont is the perfect place for you. It is hard to find a place that offers so many outdoor opportunities for relaxation. Not a lot of crowds or traffic to bother you, and most of the time, you can enjoy the sunny days on your porch sipping on your morning coffee and taking in the gorgeous views.

4. Loads of outdoor activities and things to do in Clermont FL
There are so many hidden gems in Clermont FL, and you can never get tired of exploring all that the area has to offer, especially if you are an outdoor dweller. The large hills and the gorgeous lakes make room for plenty of fun activities. Water activities include things such as kayaking, boating, fishing, jet skies, and many more. Clermont benefits from having many trails that are interconnected allowing you to bike, walk, run or stroll at your own leisure.
The lake is also the place where people engage in numerous activities. There are plenty of things to do in Clermont FL, especially around the lake and here we can include sunbathing at the beach, swimming, or strolling along the majestic lakefront. Also, many people consider Clermont FL to be the perfect Angler's retreat because there are so many fishing spots that are perfect for experienced and beginner fishermen.
The challenging hills are perfect for Olympic champions that want to train, and the trails allow you to ride from coast to coast if you are up to riding 250 miles.
5. It is a quiet and tranquil city, located next to the busy touristic city of Orlando.
There is no comparison between Orlando and Clermont in terms of entertainment and attractions. After all, Orlando is one of the most visited cities in Florida and the endless chain of amusement parks and entertainment complexes are mind blowing. However, people living in Clermont FL appreciate the tranquil and calm atmosphere here, while being just a couple miles away from one of the main touristic hubs of Florida.
Living in Clermont FL you get to have a relaxing and slow-paced lifestyle, but if you want to go crazy on the weekends and have some fun, well you are just 22 miles away from it. People in Clermont FL really appreciate having such freedom and it makes it even more appealing to be living here.Clermont is predominantly known for its beautiful natural landscape with lots of lakes, green areas, and trees. With that in mind, most people that enjoy an active lifestyle will take the opportunity to live in an environment with breathtaking views, lots of hills, and lakes.
6. Clermont's real estate market is growing fast
Some might classify this as both a pro and a con. In the past decade, Clermont FL's population almost doubled, which means the demand for housing increased. From an infrastructural perspective, residents might be frustrated that roads are always under construction and land is being prepared to accommodate more residential areas.

It also causes real estate appreciation, which means that home prices are higher today than they were last year. That might not be good news for homebuyers, but it is excellent news for real estate investors. According to Zillow, the typical home value in Clermont FL is about $297,000, and the graph shows a positive year-over-year trend since 2012 when the home value was close to $150,000.
It's fair to say that real estate investors who plan to expand their investment portfolio might benefit from engaging in real estate transactions in Clermont FL. Long-term investments could yield a high return on investment, and homeowners in the area have an essential asset at their disposal. Rent is also increasing, and currently, the average rent is about $1,300, which is excellent news for landlords who can rent at a higher price.
The cons of living in Clermont Florida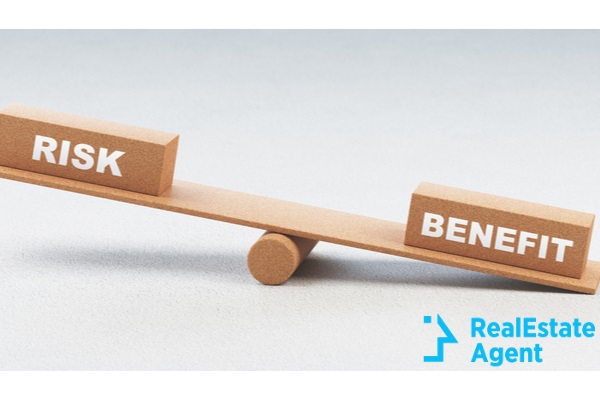 Now that we have briefly touched on the pros of living in Clermont Florida, let's see what might be the downsides of living here. There are a lot of things that make Clermont great, and we haven't had the opportunity to go through all of them. Let's point out some of the things that are not so great about Clermont Florida so that you get a good understanding of the area.
1. There are not a lot of options in terms of higher education in Clermont FL
The city of Clermont is known for having good schools, but when it comes to higher education, you have limited choices. By not having a lot of options in terms of colleges and higher education you might need to look for a college education in another city. However, the options that are available are Lake-Sumter State College, Intensive Median Inc, and College Station Retail Center.
Because there is a lack of space and infrastructure to support the hundreds of students in Clermont, many people find it difficult to relocate here with their families. However, the city is taking action, and new schools are being built to create a more favorable environment for students.
2. Lacking in activities and things to do
With the city of Orlando situated close to Clermont, most teenagers and people in their twenties, find themselves spending more time outside of Clermont FL because there is not a whole lot you can do here. Clermont is a safe city with plenty of good restaurants around for you to choose from, but people definitely admit that it is lacking in the way of activities and attractions.
Most people who want to party and enjoy the nightlife will find themselves traveling to Orlando a lot. Most activities and businesses in downtown Clermont, which is one of the main attractions, start shutting down much earlier than their neighboring cities so if you want to have a night to hang out with friends you will probably consider some of the nearby areas. If you want to engage in fun activities and spend quality time with friends, either drinking, partying, or doing some crazy stuff together, it will probably not be in Clermont FL.
3. The continuously developing real estate and the lack of roads.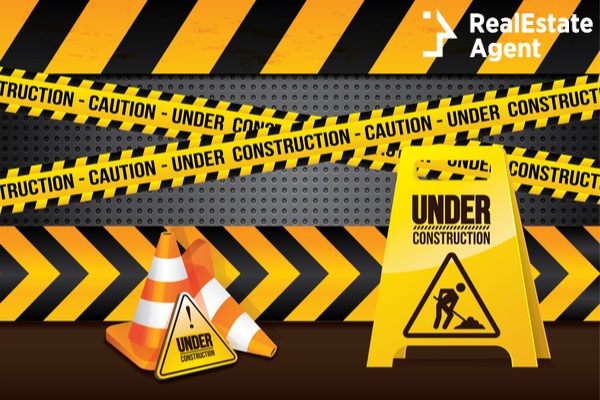 Clermont FL has developed a lot since the time when it was only a town with orange groves, woods, roads, and the only attraction was the Citrus Tower. While this is a good thing for the city, there will probably be at least one construction site going at all times. While the real estate in Clermont FL has developed a lot, not the same can be said about the roads that are few and if your timing is bad you can run into some serious traffic jams.
This is not great especially because it is connected to Orlando and other important cities around and people commute all the time. However, improvements have been made and they are still working on providing easier access to the city.
Conclusion
There are certain things that make the city of Clermont FL a great place. Clermont is not the typical Floridian city, but it is a city with a style that greets you with gently sloping hills which is unusual to see in Florida. This is also, introducing you to the beautiful natural landscape, with plenty of parks, lakes and green areas. Nonetheless, there are things that make the city of Clermont FL less appealing, but it is up to you to decide if the cons of living in Clermont FL outweigh the pros or if the city might be a worthy place to consider home.
If you agree with our list of pros and cons of living in Clermont Florida make sure you leave a comment and let us know what you think. What are the things that you think make the city of Clermont FL a great place to live?