Realtors In Durham North Carolina
Have you ever thought about moving to the Research Triangle Region? Now is the perfect opportunity to do so since the city of Durham North Carolina has its arms open to receive any newcomers. Get in touch with the real estate agents in Durham North Carolina, and they will tell you why choosing to live in Durham is best out of all the other cities inside the Triangle Region. First of all, Durham is the most affordable city to live in out of all the others. If the cost of living is your main concern when you think about relocating to another place, then Durham is your best bet in the state of North Carolina. It is not the cheapest out of all the other cities in the state, but it certainly is the best-priced city for what it has to offer. Our realtors in Durham NC can take you through all the housing options and find a home suitable for you at a fantastic price. But what exactly does it offer? If you are looking for a city with a strong economy and great job opportunities, there is no better place to be than Durham NC. The Triangle region is the largest hi-tech research and development park in the US, and it is home to more than 300 companies. If you are looking to build a successful career at one of these hi-tech companies, this is the ideal place to be. The local real estate agents in Durham NC can even provide you with several great housing options conveniently located for easy commutes. On the other hand, the research park was built around three of the most renowned universities in the US, Duke University, North Carolina State University, and the University of North Carolina at Chapel Hill. If high-quality education is what you are looking for, these universities have rigorous academic programs and leading sports teams, making them top choices for academic degrees. Our realtors in Durham NC can explain more about the quality of the educational system and point out some of the best neighbourhoods for students. Durham NC also offers top-notch attractions for anyone looking to unwind, relax, and have some fun. There are tons of things to do in Durham North Carolina. Some of the most notable attractions are the Museum of Life and Science, Sarah P. Duke Gardens, Cameron Indoor Stadium, and Durham Performing Arts Center. With help from the local real estate agents in Durham NC you can find a home in a nice neighbourhood that places you close to some of your favourite means of entertainment in the city. Durham is also known for its ability to satisfy all tastes in terms of lifestyle and living. Here you can live in the heart of the city, in the downtown area, if you love the urban feel, or you can relocate to some of the neighbourhoods that have more of a suburban feel to them. The outskirts of Durham NC offer you plenty of open-spaces, with wooded areas, green spaces, and trees for a rural lifestyle. The choice belongs to you, and the top-ranked real estate agents in Durham NC you can easily find what best suits your lifestyle. Finding the right home can be difficult if you decide to go on your own. That is why we provide you with a list of professional realtors in Durham NC who can help simplify that process and make it easier for you to find a great home. You might already be a proud homeowner in one of the great communities of Durham NC, and you plan on selling your property. If you decide to go the FSBO route you might run into a lot of issues during the home selling process. Paperwork, finding the right price and advertising your property are time-consuming matters that can be avoided if you hire one of our top realtors in Durham NC. They can advertise your home efficiently, and their extensive knowledge of the housing market is going to help set a competitive price.
Top Realtors in Durham, NC

Keller Williams Elite Realty
245 NC Hwy 54 East Ste. 101 , Durham 27713
1-919-730-8789
REAL ESTATE AGENT IN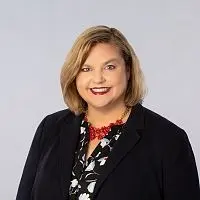 Keller Williams Elite Realty
245 E NC Highway 54 STE 101, Durham 27713
1-919-824-7981
REAL ESTATE AGENT IN

Please wait ...
Local real estate agents in Durham NC
Cities near Durham NC, covered by our local realtors
Things to know about Durham North Carolina
Zipcodes covered by realtors in Durham North Carolina
27701
27702
27703
27704
27705
27706
27707
27708
27709
27710
27711
27712
27713
27715
27717
27722
Real Estate Advice and Tips