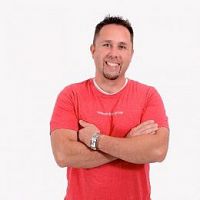 Joshua L. Cole, Real Estate Agent
Venture Realty Group
Abutting refers to Abutter, and Abutter is a term similar to "neighbor". While the latter can refer to people literally living next-door as well as people that live across the street from each other, or within the same street, the former – Abutter – is more specific, and it refers to someone whose property is adjacent to yours. So, putting that into a verb, abutting is the act of adjoining or bordering your property next to another. There are several regulations and guidelines when adjoining an existing property, so one doesn't disrespect abutter's rights.
Abutting is not exclusive to a person; an entity can also do some abutting.
Some jurisdictions use different terms to refer to abutters. In Virginia, for instance, they are known as "adjacent landowners". California Real Estate Agents will call it "adjoining landowners" and the United States Environmental Protection Agency defines them as contiguous property owners.
Real Estate Tip:
Start abutting yourself to people who'll get you where you want to be: a real estate deal! Find a local real estate agent now!