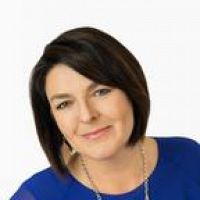 Jenn Atkinson, Real Estate Agent
Silvercreek Realty Group
We see a lot of people confusing Real Estate Agents and REALTORS® as if it was the same thing. But it's not.
The term REALTOR® can only be used if the real estate agent is a member of the National Association of REALTORS®– see the ® sign? - and that means that a REALTOR® can, sometimes, not even be a real estate agent! He/She can be a managing broker, a real estate consultant and a number of other common positions within the real estate industry. But, yes, most of the times, he/she is too a real estate agent.
To become a REALTOR®, one must, first and foremost, abide by the standards of professionalism and code of ethics of the association, that is even more strict than the one the real estate agent's exam requires.
Real estate tips:

Learn more by visiting several other terms on our Real Estate Glossary!
Find a real estate agent: we have tons of REALTORS® in our agent directory!