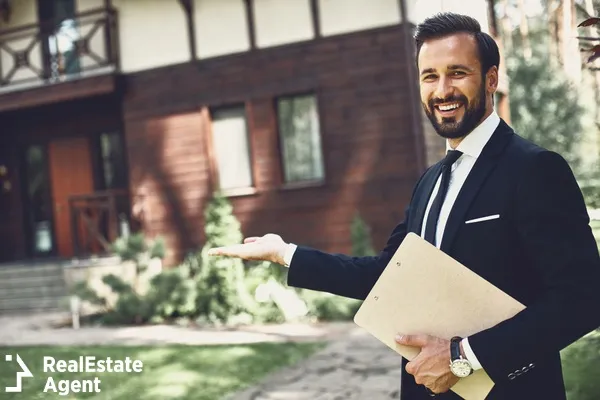 If buying a home was just a distant dream that was unlikely to happen, now the time has finally arrived and you are in search of a place you can call home. Like many others, if you are a first time home buyer, you probably don't know where to start. You search homes for sale in the area and there are so many options that you don't know where to begin.
Your choice would be much easier if there was someone with experience and knowledge who would sit beside you and help narrow down the options. Fortunately, these professionals exist and a realtor can do much more than just finding a home. A good realtor would help you with the paperwork, guide you through the whole process of buying and negotiate on your behalf. Choosing a good realtor is basically all you need in order to find the perfect home.
Even if finding a home gets a lot easier if you get in touch with a professional realtor, finding that person might not be that easy. There are a lot of realtors out there, but how do you know which one is the best? What makes one realtor better than another? In a few words, how to choose a realtor?
Buying a house is a personal business transaction that requires signatures on legal documents such as a promissory note. Services of professional providers will also require a contract such as a realtor housing inspector, property appraiser, and a real estate lawyer. The most important partnership during this transaction is with a licensed realtor to work on behalf of the buyers. This will be the first contract signed that has stipulations including the percentage they receive for their services.
That's why it is important to know if you signed a contract with a good realtor. Before you hire a real estate agent, you need to know, how to choose a realtor? But let's first see why you should hire a realtor?
Why use a realtor?
Before we actually start looking at certain qualities that a realtor needs to have, you are probably wondering why you should get in touch with a real estate agent in the first place? Firstly, agents have a lot of expertise when it comes to real estate. Real estate has its own language that realtors are really familiar with.
There is a lot of documentation to take care of in the process of buying or selling a house and this is where the realtor can help you get through all the forms, disclosures, and technical documents. Realtors are able to find a lot more listings and quicker since they have a better understanding of the area in terms of the housing market. If you want to hold an open house, you have the agent's guide in creating the perfect open house.
Realtors are also equipped with the necessary negotiating skills required to get the best price on a deal and they can help draw up a purchase agreement that allows anything that is crucial to particular needs. Realtors are held to a high ethical standard and their vast network helps in the process of buying or selling. These are just a couple of reasons why using a realtor in 2020 is still the best way to go if you are engaging in real estate transactions. Therefore, the benefits of hiring a realtor are tremendous, and you should definitely hire a realtor if you are a first time home buyer/seller or even an experienced one.
What's the role of a realtor?
Realtors are familiar with state real estate laws and lender requirements. They will fill out pertinent paperwork and file it with the appropriate entity. Once an agent is chosen, they provide MLS listings and comps for properties. Realtors have access to desired properties for viewings. They will be able to negotiate with home sellers on the buyer's behalf. For example, any offers made on a listing will have a range of pricing with an effort to secure the home at the lowest amount. They can also assist with programs for loans and grants, therefore choosing a realtor is an important step.
How to choose a realtor, is a question that requires multiple answers. Are you looking for a listing agent that can help you sell your property? Are you a first time home buyer and you don't know how to choose a good realtor? Or what even makes a realtor better than another? All these questions will be addressed in this article, so stay with us to find out the answers.
Things to know about realtors or real estate agents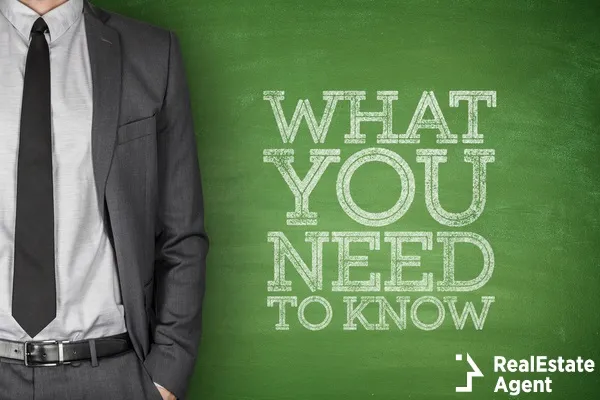 Buyers should look for a real estate agent that has a history in the area or state they are interested in. If looking for a specialty property such as a vacation home, buyers should look for a realtor that has a niche in that category. They should be licensed and listed with realtor organizations such as the National Association of Realtors® and the State Association of Realtors®. In addition, Better Business Bureau will have information as well especially if they own an agency also known as a real estate broker.
Start with the real estate agent directory for the state where the properties of interest are located. Real estate is a big industry where you have large and small real estate companies or individual agents, therefore it is good to know where you can get your contacts from.
Research could also include reading any available reviews. Personal referrals of friends and family members are always a prudent option. After a list has been made, buyers should make a phone call or schedule an in-person appointment as the last step before making a final decision.
You can easily find a real estate agent nowadays, but choosing the best one for your individual needs is the hard part. That's why we want to give you some tips on how to choose a realtor.
How to choose a realtor as a first time home buyer?
As a first time home buyer, you are probably nervous about your first purchase. You know that the help of an agent would benefit you greatly, but how can you choose a realtor as a first time home buyer? Here are a couple of things to keep in mind.
A good realtor will have good communication skills. That's why you should be on the lookout for agents that have good communication skills, that are able to answer all your questions related to the purchase promptly. Lack of communication in a buyer-agent relationship is not ideal, so have this aspect in mind when choosing a realtor.
You definitely want to look for an agent that has reliable experience in the field. You can find out about a realtors' experience through referrals or reviews. You can also ask the right questions in order to find out about their experience. Ask, what is usually the amount of time it takes to find a home for their clients and close the deal? Or, what is the average list-price-to-sale ratio?
Choose a realtor that knows the local market very well. There are different cities and market places, whether you are buying a home in a suburb, coastline city, or capital city. A realtor who knows the market very well can point out local market trends and patterns. They know the average time on the market as well as average sale prices for homes.
Get along with your realtor. In the end, it won't matter that much how skilled or knowledgeable the realtor really is if you cannot stand the person in front of you. Enjoying the company of the person you work with might be just as important as the above factors, so keep that in mind. Hiring a realtor that is family or friend might help you get along really well with them.
Steps to Buying a House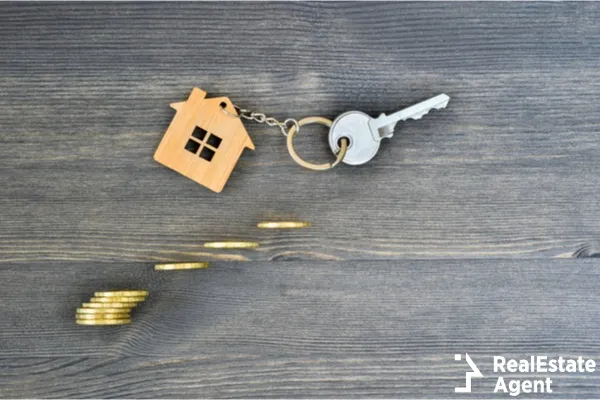 After you have successfully chosen the realtor you are going to work with, it is time you find out about the first steps you need to take in buying a house. While most of this information will be provided to you by your realtor, here are just a couple of things to keep in mind.
There are several steps to buying a house. The home buyer has to check their FICO score with all three credit agencies. If there are any inconsistencies, corrections need to be made to ensure they are removed or corrected. For derogatory information that cannot be removed, buyers need to have a written statement ready for lenders with details regarding the circumstances.
Down payments are critical regardless of any programs or loans being used. First time homeowners have several programs through state and federal agencies that may be able to assist with down payments. However, buyers should plan on having at least 10% of the asking price. Pre-qualifying for a loan is a critical stage to ascertain the promissory note amount lenders are willing to underwrite.
Your realtor can offer professional guidance throughout the process. They will have resources for finding programs, lenders, and other professional services that are ready to assist new home buyers. In addition, they are an advocate that can secure the best possible deal.
How to choose a realtor for selling?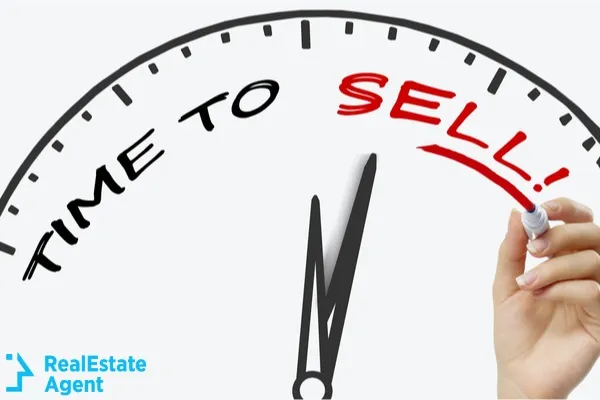 After you've gone through the process of buying a home, then most likely the time to sell your home has come. But, now it is important to find a good listing agent in order to sell your home. You can choose to sell on your own (FSBO), but for most people, a listing realtor is the way to go, especially if you are doing it for the first time.
The aspects you look for in a realtor, as a buyer, are just as relevant for a listing agent but there are some other things to consider as well. If you are wondering how to choose a realtor during the selling process then you should probably consider some of these aspects before hiring a listing agent.
A top-selling agent can provide unique marketing tips. A seller's agent will come up with a plan in order to make your home more marketable and therefore get more exposure. They could even come up with a couple of tips to help you optimize your next open home. Some of the best agents will be able to guide you through the necessary prep work that needs to be done before listing and have a marketing plan.
Top listing agents sell more and for higher prices. The history of the agent's sales data should give you a pretty good insight into the agent's potential to sell your property. Short sale times for the agent's listings and consistency in the selling price are pretty good indicators for a good realtor.
Choose a top realtor with good market knowledge and advertising budget. Marketing your property is the key to selling it quickly and at a higher price if you have more buyers interested in it. Not all agents are equal, therefore they will use different marketing strategies and allocate a budget for it. A good realtor is able to get high exposure for your property and having a greater number of prospective buyers will result in higher chances for a good offer.
Conclusion
There are many realtors out there who engage in real estate transactions and whether you are selling or buying, you can easily get in touch with one. Finding a realtor is not as hard as you might think, but choosing a good realtor is a task that falls on your shoulders. If you want to know how to choose a realtor, you are in the right place. With the guidelines set in this article, you will be more than capable of finding the best agents in the field and be well on your way to closing your first real estate deal.
What do you think are good indications of a good realtor? Let us know in the comment section down below. Tell us about your experience with real estate agents you have worked with.