How Are The School Districts In MELROSE, FL?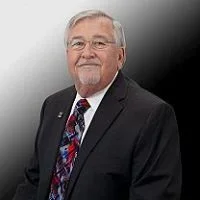 By Dean Weaver
Published: Jun 19, 2023
124
Find Melrose, this stunning city and thriving unincorporated community in the Sunshine State, in four different counties, Putnam, Alachua, Clay, and Bradford! Melrose is super close to major cities. It's 19 miles from Gainesville and 49 miles southwest of Jacksonville. Then, you'll have to drive only 90 miles to get to Orlando, FL!
Did you know this unique Victorian town is a popular tourist attraction and a beloved relocation destination for many families? Plus, young career-driven individuals can also find a breath of fresh air here and plenty of economic potential!
Reach out to an expert realtor and a proud member of the Melrose community!

Suppose you are one of these categories searching for an affordable home in a tranquil environment. In that case, contacting me would be the best idea! I am your professional and client-oriented local real estate agent in Melrose Florida, ready to answer all your inquiries!
By all means, the first question that pops up in families' minds before moving to Melrose, Florida, is, "How are schools in Melrose?" Let me address this topical question straight away!
Melrose safeguards a top-notch education for the younger generation.
Right off the bat, each public school in Melrose provides our children with a five-star education and skills acquisition. As a result, they will stand an above-average chance of advancing their professional formation and careers later in their lives. National ratings and countless positive feedback support this fact. Let's see a quick round-down of the various schools you can choose from!
Preschools in Melrose Florida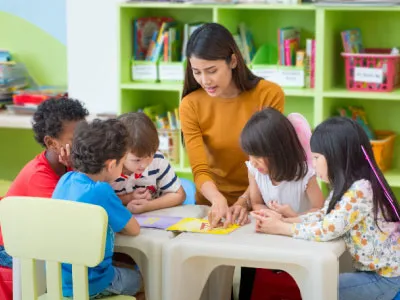 Sonshine Inn Dc is an excellent (pre-K) preschool and childcare private facility. It offers a stimulating kid-centered environment and top-notch amenities to facilitate children's development.
Midway Learning Center is another fantastic alternative for a pre-K private school in Melrose. Their teaching philosophy centers around growing and developing children's self-esteem from the earliest age. Furthermore, they focus on developing cognitive, motor, and language skills. Due to the love and care children receive at Midway Learning Center, their personalities will blossom in the healthiest forms.
Elementary schools in Melrose
Melrose Elementary School is a public school under Putnam County School District's jurisdiction in Melrose, Florida. The school boasts outstanding ratings based on equity and academic performance. The facility enrolls about 410 students and has a superb fifteen-to-one student-teacher ratio. In addition, 67 percent is the average percentage of math proficiency. Simultaneously, language, arts, and reading proficiency is 59 percent.
Middle and high schools close to Melrose
Unfortunately, this unincorporated community has no middle or high schools. However, the good news is you'll find one outstanding middle school and four high schools within a five-mile radius of Melrose.

To find the best and closest Junior and Senior high schools to Melrose, I advise you to investigate the Putnam County School District's official page! You'll find fantastic options with a detailed curriculum description. Here are some examples of the closest facilities to Melrose!
Crescent City Junior.-Senior High School, 52 miles by car from Melrose;
Interlachen Jr.-Sr. High School (16 miles);
Palatka Jr.-Sr. High School (27 miles);
Q.I. Roberts Jr.-Sr. High School in Florahome (11 miles).
Final thoughts
Melrose, Florida, is a small but thriving community counting about 7,000 souls in 2023. It features numerous tourist attractions and historic places to visit. Before moving to Melrose, you must also consider that the city is family-centric. The local community shows support for newcomers. In addition, it provides the best nurseries, kindergartens, preschools, and elementary schools in the area. By the end of the day, you and your family will effortlessly fit in and enjoy all the perks Melrose has in store!
If you doubt relocating to Melrose, Florida, contact me at your earliest convenience!
Other articles from: Dean Weaver