How Is Real Estate Progressing In Starke, Melrose And Keystone Heights In 2023?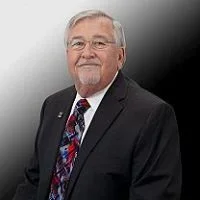 By Dean Weaver
Published: Jan 25, 2023
175
Northeast Florida, or the First Coast, stands out from the rest of the Sunshine State due to its historical significance. Cities and towns here combine metropolitan prospects and vitality with the suburban chill-out atmosphere. Additionally, the area boasts some genuinely remarkable natural wonders and trendy beaches. Let the fiesta begin! But first, you'll need a reasonably-priced home!
Living in Melrose, Starke, or Keystone Heights, Florida, is a blast!
Let me present you with three exceptional cities in this gorgeous region: Starke, Melrose, and Keystone Heights! They all showcase the perks mentioned above and so much more! For this reason, moving to one of these Northeastern Florida cities should be a no-brainer.

Suppose you're ready to make the decision that will positively change your life. Or, you're simply eager to learn more about living in Melrose, Starke, or Keystone Heights, Florida. In that case, please don't hesitate to reach out to me at your earliest convenience!

Quick info on these cities:
Melrose (population approximately 4,700 in 2022) is an unincorporated city stretching over four counties, Putnam, Alachua, Clay, and Bradford.
Starke (population 5,900) is the county seat of Bradford County.
Keystone Heights (population 1,470) can be found in southwestern Clay County!
How is the local real estate market in Melrose, Florida?
At the end of 2022, the median home sale price in Melrose, Florida, was around $433,000. This number marks an approximately eight percent drop in prices since 2021.

Looking at housing market trends in Melrose and its vicinity, I can't establish a clear pattern. Typically, property prices in Melrose have been increasing since 2020, with minor drops between December 2021 and April 2022. Presently, the real estate market in Melrose is moderately competitive, meaning that demand and supply are (roughly) equal to each other. Undoubtedly, this is the priciest market of the three towns.
Updates for homebuyers in Melrose, Florida
I have good news for homebuyers in Melrose! Prices have slightly decreased since November 2022 (around $460,000), making the first trimester of 2023 the ideal period to buy a home in Melrose!
News for property sellers in Melrose
Home sellers in Melrose should expect relatively a bit longer to sell their property. On average, in Melrose, FL, real estate sells after 60 days on the market instead of 41 in 2021. Also, based on stats, you're likely to sell your asset below the list price by about two percent. By all means, hot properties (for instance, in the city center) will sell faster and at the initial price you ask.
Discover the housing market in Starke, Florida!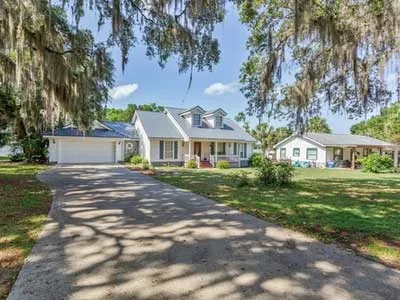 As of late 2022, the median property sale price in Starke, Florida, was about $215,000. Due to higher housing demand in the area, property prices have increased since 2021 by about thirty percent.

The real estate market in Starke is somewhat competitive. There are more potential homebuyers on the market than listed properties. Furthermore, some houses and vacant land receive multiple offers. Nevertheless, the average property sells about six percent below the list price and relatively fast (thirty days, on average.)
If you own a hot home with excellent real estate comps, you can sell it in approximately 16 days at the initial price.
Explore home prices and market trends in Keystone Heights, Florida!
Late 2022 and early 2023 saw property prices slightly dropping in Keystone Heights. Thus, the median home sale price was about $245,000. Interestingly, they remained at the same value as in 2021.

However, real estate prices changed a lot during 2022. The highest peak was in August 2022, when the median reached approximately $330,000, followed by a steep drop in September 2022 with $210,000. So, momentarily, homes listed are priced somewhere in the middle of these two extremities.
Are you planning to sell your home in Keystone Heights, Florida? Then, you must know this!
The early 2023 real estate market in Keystone Heights is not competitive. On average, homes sell quite difficult after 51 days on the market. In addition, properties don't receive multiple offers. Moreover, you're likely to sell your asset below the list price by about six percent. Even hot homes sell under the desired price. It's important you work with a knowledgeable agent such as myself to ensure your house sells and at the price you want.
Advice for house-hunters in Keystone Heights, Florida
You can buy an extremely affordable property now in Keystone Heights. Moreover, you can enjoy some wiggle room in price negotiations. Local home prices might be subject to further decreases.
Final thoughts
Starke, Melrose, and Keystone Heights are charming small towns in Florida. They will provide you and your family with a laid-back atmosphere, economic perks, and fantastic recreational opportunities. Additionally, from the housing market perspective, all three feature affordable homes.

Note! Based on national real estate market predictions for 2023, homes are more than likely to become pricier by about three to four percent, on average. For this reason, I highly recommend you purchase or invest in a house, condo, or piece of land in Keystone Heights, Melrose, or Starke, FL.
I am positive you will find your dream home on a budget with my assistance! If you postpone it, you may risk paying more soon.
Other articles from: Dean Weaver