Is KATHLEEN, GA A Good Place To Raise A Family?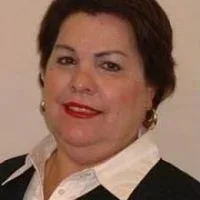 By Liz Farrow
Published: Nov 10, 2022
441
Situated in the heart of the "Peach State", Kathleen is an unincorporated community in Houston County, Georgia, that makes part of the Warner Robbins Metropolitan Statistical Area. Neighboring the Ocmulgee Wildlife Management Area right to the southeast, Kathleen is blessed with good air quality and lots of beautiful nature to spend time outdoors.
Kathleen has a spacious suburban feel and a calm pace, making it a perfect place for families. Especially big families, since Kathleen is packed with recently built large homes and large lots. All the great schools of Warner Robbins are within a 15-minute ride, while the geographical heart of Georgia, the city of Macon, is a convenient 30 min ride north. Communities in the area are family-oriented and show a growing tendency. At the moment, Kathleen is home to around 15,750 people of many races and ethnicities.
Housing and schools

If you want to buy a home in Kathleen, GA, there are various options to consider depending on your needs and wants. The median home sold price in October was $265K. The real estate market in Kathleen is a buyer's market right now, meaning that there are plenty of homes to choose from. Many of the homes in Kathleen have been built recently. If you have dreamed of a big, estate-like home, you can make it come true here since Kathleen is full of huge homes with enormous lots, suitable for big families too. There's a nice spacious feel in general, Kathleen is not a place with heavy traffic. There are 194 homes for sale in Kathleen right now.
When it comes to schools, Kathleen has fairly good options, like Matt Arthur Elementary, but you should look at the nearby Warner Robbins too, because it's very close, and the schools have high ratings. C.B. Watson Primary school has an A rating, and Houston County High School has an A- for example. The diverse community is a good place for children to grow up. It's also good to note that Kathleen is close to the two places with the best ratings for raising a family in Houston county (Perry and Warner Robbins).
Things to do in and around Kathleen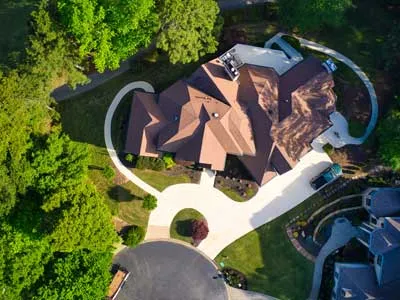 Kathleen's walkability score is pretty low, meaning it's not packed with restaurants, cafes, shops, and things to do in general. But, while this might seem dull, it has the valuable perks of being calm and silent, and there are plenty of good options available at laughably short distances. You are in the position to be able to choose some excitement when you feel like it and return to the coziness of a slow-paced and calm environment.
There are countless things to explore nearby for culture and entertainment for kids and adults alike. The Museum of Aviation, the Ocmulgee National Monument, and the Museum of Arts and Sciences are all within a 30 min drive. Rigby's Entertainment center offers arcade games, a water park, roller skating rinks, and many more things to have fun with family or friends. There are several parks and water around, like the mossy Lake. The Big Indian Creek Waterway Trail is also an excellent choice to get rid of all that extra energy. The Ocmulgee Wildlife Management Area is excellent for animal watching and fishing. Also, Golf clubs in the area are available for practicing those swings.
Is Kathleen a good place to raise a family? Absolutely! If you imagine your family life in a calm environment, this place might be just what you dream of. If you have any questions about what it's like to live in Kathleen, GA, please contact me! I am looking forward to hearing from you.
Other articles from: Liz Farrow