What Are The Best Private Schools In MELROSE, FL?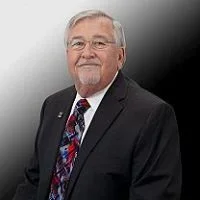 By Dean Weaver
Published: Sep 18, 2023
44
Are you looking for ideal conditions to raise your family? Is a welcoming and supportive community featuring excellent schools a must when you decide to relocate? Then, check Melrose Florida, this tiny yet utterly charming piece of heaven in northeastern Florida! Trust me, it will deliver all the goodies you ever dreamt of and more!
Discover the beautiful town of Melrose Florida, in a nutshell
Find Melrose, the delightful unincorporated community in four counties ( Bradford, Alachua, Putnam, and Clay), counting around 4,700 souls in 2023. Melrose FL isn't only a family-friendly town. It also excels at being an up-and-coming place with numerous affordable housing options and thriving economic opportunities. Thus, all aspects are given to entertain the thought of moving to Melrose Florida!

Get in touch with the most reliable source of information in Melrose FL!
In that case, contacting me at your earliest convenience would be best! I am your professional, client-oriented, easy-going local real estate agent in Melrose Florida! Once you've reached out to me, I can deliver the most budget-friendly listed homes for sale or rent in Melrose FL. Don't let chance decide what's best for you and your family!
Explore the best schools in Melrose Florida!
It's only reasonable to find out as many details as possible about the education system of the new place you're about to move to. Though this lovely Victorian town is pretty small in size, it still features some of the most prestigious and nationally renowned public and private schools. Melrose Elementary School represents public schools, rated five stars considering its student test scores, progress, and equity.
Private elementary and child pre-K care facilities in Melrose Florida
Suppose you're looking for a trustworthy private elementary school in Melrose. Then, you must check Sonshine Inn DC, which welcomes pre-kindergarten and kindergarten grades. The facility in the heart of Melrose boasts concerned and thoughtful staff and quality education. The proper education centers on featuring hands-on experience, colorful programs, and a fun learning environment. Based on age, kids are grouped into The Bumblebees, The Lady Bugs, The Bear Cubs, and The Butterflies.
Midway Learning Center offers an excellent alternative for parents looking for child-care facilities in the area. Midway is a private pre-K school that focuses on developing children's personality, self-confidence, language skills, and cognitive and motor usage. They offer the following services: VPK Provider, after and before-school programs, and transportation.
Private middle and high schools next to Melrose Florida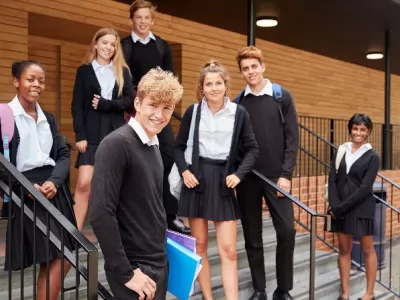 You must explore the neighboring area for private middle and high schools, as they are missing in Melrose.
Right off the bat, I recommend St Patrick Interparish School in Gainesville Florida, a short, 24-minute drive (about 18 miles) from Melrose. The school enrolls pupils from pre-kindergarten to eighth grade. You must know that the Florida Catholic Conference accredits the school. Secondly, the establishment provides a remarkable academic curriculum, including Spanish, English, math, and soccer classes. You'll also find fantastic extracurricular sports such as golf, baseball, basketball, etc.
Passage Christian Academy is yet another outstanding private school in Gainesville. The fine facility provides the best education and Christian-centered learning experience for kindergarten through 12th-grade kids.
Find Dixie County Learning Academy, Inc. in Old Town Florida, about 56 miles from Melrose. The Special Education School offers schooling from kindergarten to grade 12. The acceptance rate is 100 percent, with an average class size of six students! The establishment showcases a family-friendly environment and individualized small group sessions boasting creative teaching methods.
Conclusion
Melrose Florida, and its immediate surroundings feature great private schools that provide a solid education for the younger generations. It doesn't matter whether you're looking for a pre-K facility, kindergarten, elementary, middle, or high school. Melrose will deliver the best options to choose from! Private schools in Melrose will give your children the most fantastic headstart! I will be at your service if you need additional information on the thriving housing market, economy, or schools in Melrose Florida!
Other articles from: Dean Weaver