What Are The Best Restaurants In DEER PARK, TX?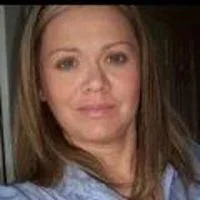 By Sonya Burnett
Published: Mar 20, 2023
195
Deer Park, TX, is a city known for its charming small-town atmosphere and excellent dining options. If you're a gourmand, you're on for a treat, as Deer Park has various restaurants that will satisfy every plate.

Whether you're in the mood for authentic Tex-Mex, juicy steaks, fresh seafood, or just a delicious burger, you'll find something to suit your taste buds in Deer Park. From family-owned establishments to trendy hotspots, the city has a diverse selection of restaurants that will satisfy and impress you.

Deer Park, TX, has something to offer, no matter what cuisine you crave. With so many incredible restaurants to choose from, you're sure to have a culinary experience you won't forget. So why wait? Come and explore Deer Park's best restaurants and indulge in the flavors of this charming city.

Best restaurants in Deer Park, TX,
Deer Park, TX, may be a small town, but it certainly doesn't lack great dining options. From delicious barbecue to mouth-watering seafood, this town has it all. Here are some of the best restaurants in Deer Park that you don't want to miss.
1. Antonio's Italian Grill & Seafood:
Looking for authentic Italian cuisine with a touch of fresh seafood? Look no further than Antonio's Italian Grill & Seafood, one of the best restaurants in Deer Park, Texas.
Antonio's serves a delicious menu of classic Italian dishes, from homemade pasta to wood-fired pizzas, all made with the freshest ingredients. But what sets this restaurant apart is its incredible selection of seafood prepared to perfection by the skilled chefs in the kitchen.
But it's not just the food that makes Antonio's a must-visit restaurant. The warm and welcoming atmosphere and friendly staff make this place feel like home. Whether celebrating a special occasion or looking for a night out with friends and family, Antonio's Italian Grill & Seafood is the perfect spot.

2. The Southern komfort kitchen
This restaurant offers a mouth-watering menu of classic Southern dishes with a modern twist.
Start your meal with their famous crab-stuffed jalapenos or loaded cheese fries. You can't go wrong with the chicken fried steak, pork chop, or buffalo burger for the main course. And don't forget to save room for their decadent desserts like the rustic skillet apple pie or the homemade banana pudding.

3. The Brisket House
This popular restaurant has quickly become a favorite local thanks to its juicy, tender, and flavorful brisket. But that's not all. They're known for their smoked ribs, pulled pork, and sausage, which are equally delicious and will have you coming back for more.
However, it's not just the food that makes The Brisket House so fantastic; it's the atmosphere too. The casual, down-to-earth vibe makes it the perfect spot for a laid-back lunch or dinner with friends and family. And if you're in a rush, they also offer convenient take-out options.

But don't just take my word for it; The Brisket house has earned positive reviews from countless customers, many of whom can't stop raving about the mouthwatering flavors and generous portions.

In conclusion, whether you're a local or a visitor, Deer Park, TX, has no shortage of exceptional dining options to satisfy any craving. From mouth-watering steaks to delicious Tex-Mex cuisine, the best restaurants in Deer Park offer an unforgettable culinary experience. With a diverse selection of eateries, each with its unique charm and flavors, there's never been a better time to indulge in the delicious culinary offerings of Deer Park, Texas.

If you want to find out more information about this charming small town, please contact me directly. I will be happy to provide you with more information about the best places of interest and assist you in the buying, selling, or renting process.
Other articles from: Sonya Burnett