Is Now The Time To Rent In DEER PARK, TX?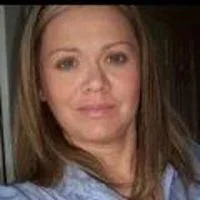 By Sonya Burnett
Published: Dec 14, 2022
147
Deer Park, TX, is one of the most sought places in the Houston metro area. And it's no wonder why: Deer Park is a safe, family-friendly, diverse place at the perfect reachable distance from Houston. Local realtors in Deer Park TX, say that many families and young professionals are looking for homes and apartments to start a life here. For families, it's attractive because of the friendly community, nice suburban feel, and many great schools.
Young professionals often choose Deer Park for the perks of being located at an easy commuting distance from Houston. Having all the benefits of living in a green and affordable place a little further from the hustle and bustle of the Space City, the Deer Park community is slowly growing with newcomers. If you wonder what's it like to live there and are curious about housing and rent, here's a brief on everything you need to know!
Deer park life and community

Deer Park has a population that has been steadily growing lately. Increased by 1.44% since the most recent census, the population is now 34,991. Deer Park is densely populated, with 3,341 people per square mile, many youngsters among those numbers. The city spans over 11 miles in total.
The median age of the friendly young community in Deer Park is 35.7. A significant 74% of the residents have already tied the knot, and 62% of the population has children under 18.
Deer Park is relatively small, boasting great parks for outdoor activities and easily reachable amenities. It is considered safe, with crime statistics staying under the Texas average.
All those things make the perfect ecosystem for family life, but the healthy, slower-paced rhythm can be attractive to anyone.
If you're looking for buzzing nightlife, though, Deer Park might not be the perfect place for you.
But note that Houston is within easy reach, with any kind of excitement you can imagine. And Deer Park isn't completely silent, either: there are plenty of restaurants, dine-in experiences, and coffee shops at walkable distances. Deer Park is ranked by its residents as highly livable, 80% better than average. The local schools are better than average, too. Two A+/A-rated public elementary schools, four A+/A/A- rated public middle schools, and two B+ and higher-rated public high schools are available in Deer Park.
Renting in Deer Park, TX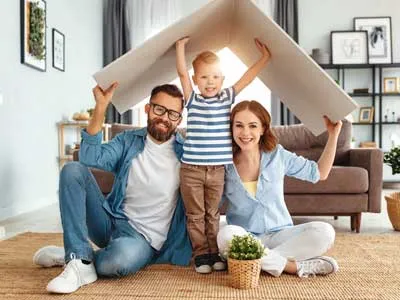 If you're wondering if it's a good time to rent in Deer Park, TX, I can clear you up on the numbers. Rental prices are usually the lowest between October and April. People don't like to move in the cold weather, in the middle of school sessions and during the holiday season, so this is the perfect time for getting the best possible rental deal.
The average rent price in Deer Park is $1,294, but the spectrum is vast. If we break it down to bedrooms, the rental fees for a one-bedroom apartment range from as cheap as $810 to the most expensive at $1,379. A two-bedroom apartment costs at least $1,095 and goes for $1,640 at most. Three-bedroom apartments range between $1,193 and $1,877. You can rent a four-bedroom apartment for anything between $1,784 and $3,997.
The prices vary depending on the type and size of the apartment and also on the neighborhood it's located in.
To sum up, Deer Park, Texas, has many great assets to make it a popular place with people who want a friendly suburban lifestyle. For those who want a good bargain on rent: now is the time! You have the best options right after the holidays. If you need assistance finding the best one, you can count on my help. Feel free to contact me, and we will find the perfect one for you!
Other articles from: Sonya Burnett