What Is It Like To Live In DEER PARK, TX?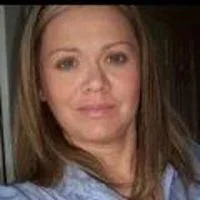 By Sonya Burnett
Published: Oct 13, 2022
394
Are you looking for that safe, friendly small-town feel while living at a reachable distance from a big city? Are you thinking about tying the knot and settling down, maybe raising a family in a child-friendly environment with lots of really good schools to choose from? If this is the case, you have come to the right place.
Deer Park, TX, has that sparse suburban feel you're probably looking for while being nested in the Huston Metropolitan area. Its amenities, great parks, and community make it a cozy place for parents and children to grow together. Here are a few good-to-knows I've gathered for you, in case you're wondering what's it like to live in Deer Park, Texas!
Deer Park - the perfect place for raising a family

Community
With its population of 34,991, Deer Park, Texas, is currently in growth. Its population has increased by 1.44% since the most recent census. Spanning over only 11 miles, Deer Park is quite compact, with a population density of 3,341 people per square mile, many of them being children.
The median age is 35.7, indicating that there is a growing young community here. 74% of the population is married, and 62% of the residents have children under the age of 18.
Its small size, easy-to-reach amenities, and great parks for outdoor activities make this city perfect for settling down and raising a family.
Deer Park is generally considered safe. Although some crime occurs, numbers stay low, under the Texas average.
Being a suburb, the nightlife is not Deer Park's strongest point. On the other hand, there's less noise pollution, so you can enjoy some peace and quiet and good sleep, rest assured.
There are plenty of good restaurants for dine-in experiences, though, accompanied by awesome coffee shops and nice local shops at walkable distances from anywhere.
The overall livability ranking here is 80% better than average, making Deer Park special from this point of view, too.
Exceptionally good schools
Little ones grow up so fast, and when the time comes, they need some good education to prepare them for their life ahead. Fortunately, Deer Park has many high-ranking schools to choose from. There are 2 A+/A rated public elementary schools in the district, 4 A+/A/A- rated public middle schools, and 2 B+ and higher rated public high schools available.
There's a public library, too, to satisfy the curiosity of all those growing minds.
The city is sufficiently walkable and green, although 30% of the population is car-bound.
There have been complaints about industrial plants being too close to residential areas, but the air quality is generally good, according to the statistics. Air pollution levels haven't reached bad levels only once in the past year.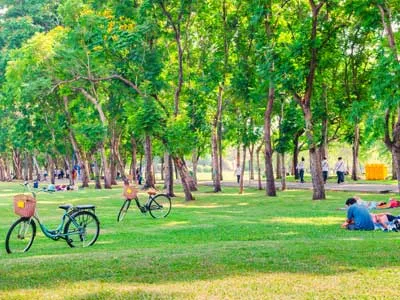 Affordability
If you're considering relocating to Deer Park, you should know that there's zero income tax in the state of Texas, hooray! The average combined state and local sales tax rate is 8.20 percent.
Since the community is growing, the Deer Park housing market has become very competitive. Homes in Deer Park receive two offers on average and sell in around ten days. In August 2022, Deer Park home prices were up 7.4% compared to last year, selling for a median price of $279K.
Home prices tend to be higher in regions with good schools. The average rent is $1,294, and the overall cost of living is showing to be 10% lower than the national average.
In conclusion, Deer Park, Texas, is a charming, very livable, and lovable suburban city with a friendly vibe and lots of potential for learning and growing. I wouldn't be surprised if you had the feeling that Deer Park's buzzing would suit your dreams of the future!
Other articles from: Sonya Burnett