Deer Park is a Houston suburb with a population of 33,599 and is located in Harris County. It is regarded as one of the best places to live in Texas. Living in Deer Park provides residents with a sparse suburban feel, and most own their homes. There are numerous parks in Deer Park, Texas. This city is home to many families and young professionals, and residents tend to hold moderate political views. Deer Park's public schools are highly regarded.
We will look to see what you can expect from the education provided in schools in Deer Park, Texas, so you know what to expect when enrolling your kid and what expectations you need from the school district.
Education in Deer Park, Texas
The meaning of a decent school can fluctuate depending on what people are searching for. Parents choose schools with great programs for their children, and you are encouraged to verify the ratings by visiting the campus and other sources.


Deer Park's education and schools have earned a "B" rating, considered good at the state and national levels. The region has reasonable graduation rates, enrollment rates, teacher-student ratios, and extra programs. A low student-to-teacher ratio and many opportunities for students to take part in extracurricular activities are two of the district's many strengths. Programs for art, drama, band, and choir, for instance, are available in the district. Additionally, there are many student organizations and clubs. Academics are also fundamental to the neighborhood. Core classes are required of all students.
Additionally, students can enroll in Dual Credit and Advanced Placement courses. Students can enjoy these classes by earning college credit while still in high school. A city's above-average high school graduation or equivalency rate higher than the national average is crucial. A city's education ranking can be affected if its high school graduation rate or equivalency rate is lower than the national average.
Education Enrollment
There are many factors to consider when assessing a city's education and school ratings. Enrollment is one of the most crucial aspects. The number of students who attend a school on a given day determines its enrollment. This can be determined by dividing the school's average daily attendance by the total number of students enrolled. A school with fewer students enrolled in each grade level may have a higher rating than one with more students enrolled in each grade level. This is because the school with the lowest enrollment is rating more students.
Deer Park ISD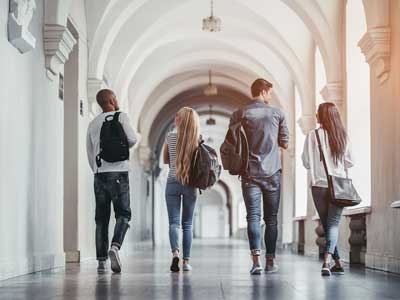 One of the top school districts in Deer Park, Texas, is Deer Park ISD. This highly-rated school district had 12,287 students as of the 2020–2021 school year. 38.1% of students were thought to be in danger of dropping out of school. Bilingual and English language learning programs were available to 14.7% of students. 34.9% of students in the Deer Park Independent School District's schools are White, 2.5% are Black, 1% are Asian, and 59.2% are Hispanic or Latino. Additionally, 50% of students are male and 50% female. For the 2018–19 school year, the school received an accountability rating of A.
93.5% of the Class of 2020 received their diplomas on time or earlier than expected. During the 2019–2020 school year, the dropout rate for students in grades 9 to 12 was 1.1%. At Deer Park ISD, the average SAT score was 1075, and the average ACT score was 21.7.
Conclusion
Deer Park, Texas, has pretty good schools, proven by statistics. If you are planning on moving to a place where your kid can receive the best education, you should consider Deer Park, Texas, as one of the best options for planting long-term roots. If you've decided to move here and are looking for the best house for you and your family to call home, feel free to contact me, and I will help you find the perfect place.