All You Need To Know About Renting In DEER PARK, TX?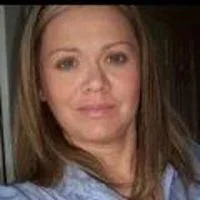 By Sonya Burnett
Published: Jan 24, 2023
158
Deer Park is a suburb of Houston with a population of approximately 34,000. Deer Park is located in Harris County and is known to be one of the best places to live in Texas.
It is also known as the "Birthplace of Texas" because Deer Park was the site of the Battle of San Jacinto, where the peace treaty was signed in 1836, allowing Texas to win its independence from Mexico.
Deer Park, TX, has a friendly and thriving community, making the city ideal for families and young professionals. It is an award-winning location named " Best Affordable Suburb in Texas for 2010" by Bloomberg BusinessWeek and "#10 Among Top 25 Cities in the U.S. for affordable homes" by CNN Money in 2011.
Living in Deer Park, TX, offers residents a sparse suburban feel, and most own their homes. Located just 19 miles from downtown Houston, it is the perfect spot to explore southeast Texas.
Deer Park has you covered whether you are a history buff, an outdoor activities enthusiast, or looking for excellent shopping experiences.

Rental in Deer Park, TX
As mentioned above, most of the residents of Deer Park, TX, own their homes.
74% percent of the total residents own their homes, compared to the 26% percent that rent. That doesn't mean it's not a good option for you to rent.
Housing is generally the most significant monthly expense you should consider. The average rent in Deer Park, TX, metro area for a 2-bedroom home is $1,152, which is 1% less than the average rent cost across the U.S. However, this average takes into account both metro and suburban areas. Thus, the prices may increase depending on the neighborhood that you choose.
The most desired places to live tend to be in the southeast parts of the city, while the more affordable homes are in the northeast regions.
Several factors should be considered when selecting a place to live, whether you are interested in renting or buying. For example, you should consider the amenities the location offers, whether there are good alternatives for commuting and the area's safety.
If you're interested in renting a place in Deer Park, TX, you should know that it is a safe community. Considering the crime rate, Deer Park is safer than the Texas and national averages. Commuting around the city is also accessible. The median one-way commute time in Deer Park, TX, is 23.8 minutes, less than half of the national average of 26.4 minutes.
The city offers its residents many amenities, including 21 parks for them to enjoy.
Things to do in Deer Park, TX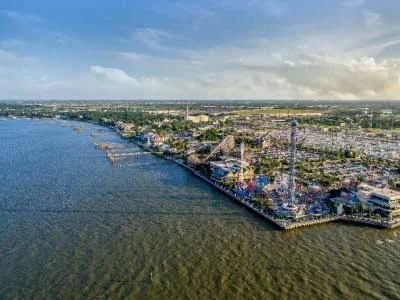 The charming small town offers its residents and visitors beautiful parks, outdoor areas, tasty local cuisine, and many places to see. Deer park is part of a dynamic region that hosts the most incredible attractions in the state.
Within minutes of Deer Park, you can enjoy a Rockets game at Toyota Center, gaze at the fantastic work of Nasa at Johnson Space Center, or take a brisk walk on the Kemah Boardwalk.
While in Deer Park, don't miss out on a visit to Deer Park Nature Preserve, where you can encounter various ecosystems and a wide range of fauna and flora.
Dow Park, the largest park in town, welcomes you with an Olympic-sized pool with water slides, a rose garden, a basketball court, a walking trail, and other facilities.
After a long day filled with fun outdoor activities, you can head to The Brisket house and enjoy one of the best barbecues in Houston and nationwide. Give your taste buds a one-of-a-kind experience that will be hard to forget.
These are some exciting things you can do in this unique city. If you are interested in renting, buying, or selling a place in Deer Park, TX, I will be more than happy to provide you with more information about the best areas of interest.
Other articles from: Sonya Burnett