What Is It Like To Live In HOUSTON, TX?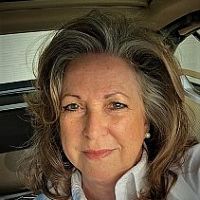 By Vickey Wachtel
Published: Oct 19, 2022
189
Houston, Texas, is the fourth most populous city in the states, and the most populous city in the southern US, with a population of 2,345,606. Houston is considered to be the most diverse metro area in Texas. People living here have a large variety of religious and ethnic backgrounds. Houston is known as the most racially and ethnically diverse city in the US, with a growing international community. This city is bursting with novelty, diversity, and fun in such a measure that you couldn't avoid it even if you wanted to.
Houston is home to countless cultural institutions and exhibits, attracting more than seven million visitors per year. Giving home to NASA's Johnson Space Center, Houston has been a major hub on a global scale of space developments. That's the reason why the official and most popular of Houston's many nicknames became "Space City". If your mind is currently floating in outer space, dreaming about surrounding itself with a very diverse and friendly big city life, you're floating in the right place.
Houston might be the perfect base for those dreams with tons of cultural events, job opportunities, and fun. Here's a taste of what's it like:
Diversity and richness - from all points of view

When we count the extraordinary things Houston is hosting, it becomes obvious that this city is a major player in many fields. Besides NASA's Johnson Space Center, Houston, Texas, is home to the largest medical center in the world, the Texas Medical Center. The Museum District, with its 19 museums, galleries, and community spaces, attracts millions of visitors per year. Houston has a buzzing visual and performing art scene, with something cool happening all the time.
The main strengths of this city are culture, medicine, and research, but it would be unfair to leave out something very important: Houston's awesome eats. A load of great, culturally diverse food is available here, making the city a heaven of quality food. Restaurants, bars, and nightlife are definitely important focal points, too.
Life in Houston, Texas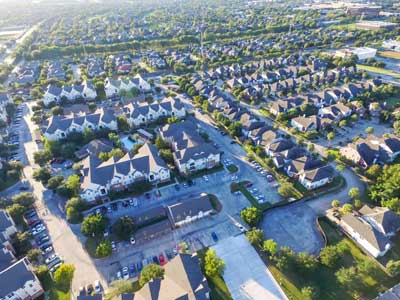 If we dive into housing opportunities and how's life in general in different districts, it's important to note that the city is divided into two parts, both offering advantages. The central parts, enclosed by Interstate 610 or the "Loop," have the advantages of city life, bar and restaurant scene, easier commute, and walkability/bikeability. And, of course, the density of cultural events available everywhere.
Outside of the "Loop", you can find the districts that are quieter, but there's a difference between them in safety. The best-rated and best-performing schools in Houston are to be found in the suburbs outside the Loop: in Friendswood, Tomball, Katy, and Barbers Hill. This could be a good motive for young families to choose the suburban life but take into account that, as in any other big city, commuting is difficult in Houston too. The public transportation infrastructure is improving, but most people depend on their cars to commute effectively.
Home prices generally get cheaper as you move further outside from the center. The median home price in the Inner Loop West in the past two years ranged between $425,000 and $525,000. In all Houston, the median was $310,000, though, much lower than the US average of $410,000.
All things considered, Space City is an excellent choice if you wish to live a colorful big city life in a vibrant community. There's so much to discover in this place, I could go on for hours. If you feel like geting closer to the buzz, or shooting for the moon, feel free to give me a call, and I will provide you with all the precious details to set you on your journey.
Other articles from: Vickey Wachtel