Local Realtors In Round Rock Texas To Help Homebuyers And Sellers
Sometimes a simple rock can make history! Imagine a unique place in "Jumbo State" named after a stoic round rock firmly rooted in the low-water creek bed serving for cattle crossing. Soon, more and more cowboys (as solid as a rock), farmers, ranchers, and cotton producers settled here, establishing Round Rock in Williamson County, Texas. Why don't you reach out to experienced local real estate agents in Round Rock Texas, and ask them about the region's extraordinary history? We guarantee you'll be in for a treat! Let's have a look at The Lone Star State's most dynamic and up-and-coming community! Apparently, the place has more than one advantage because, by 2022, its population has increased to 125,000! Living in Round Rock, about seventeen miles from Austin, brings countless benefits to newcomers, such as affordable homes, a thriving job market, and excellent schools. Did we mention that if you have a knack for computers, you might obtain a job at Dell's Round Rock headquarters? We're sure moving to Round Rock Texas will be the best decision of your life. We recommend contacting professional local real estate agents in Round Rock TX to make the transition as smooth as possible! Top-rated local realtors in Round Rock TX will assist you from the moment you arrive until you move into your new home. Thus, buying a home in Round Rock Texas will be a pleasant experience and shouldn't break the bank! As prices increase, purchasing a low-cost property in Round Rock is an outstanding investment opportunity for you and your family.
Top Realtors in Round Rock, TX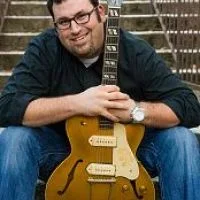 Coldwell Banker Realty
10900 Lakeline Mall Dr Ste 600, Austin 78717
1-512-599-3130
REAL ESTATE AGENT IN

Please wait ...
Local real estate agents in Round Rock TX
Real estate agent in:

Pflugerville, TX

Round Rock, TX

Lakeway, TX

Cedar Park, TX

Leander, TX

Austin, TX

Liberty Hill, TX

Georgetown, TX

I speak: English

Mobile: 1-512-599-3130 Office: 1-512-599-3130
Cities near Round Rock TX, covered by our local realtors
Reach out to the best local real estate agents in Round Rock Texas, today! Thus, you can obtain the latest and most budget-friendly property listings in Round Rock! Find condos, single- and multi-family homes, townhouses, farms, and land for sale! Some homes for sale in Round Rock can be found in gated communities offering extra safety and protection, but come at a heftier price. Suppose you want to cut a deal with the owner. To get the whole picture, get in touch with competent local realtors in Round Rock TX, the masters of negotiations.
Besides buying a home in Round Rock, you can go with rentals in Round Rock on a budget. Again, top local real estate agents in Round Rock TX should be your best bet to get the most topical rental listings, houses, and apartments for rent in Roud Rock. You'll benefit from the most affordable prices and top-notch amenities in the trendiest Round Rock neighborhoods, such as Teravista, Forest Creek, Behrens Ranch, or Highlands at Mayfield Ranch!
Selling a home in Round Rock can definitely be a lucrative business. Why would you confide in luck to get the highest return on your investment? Call top-tier local realtors in Round Rock Texas! Licensed local real estate agents in Round Rock TX rely on real estate comps, so you'll get a reasonably accurate estimate of your future earnings! Why working with the finest local realtors in Round Rock TX is the best idea? Because their expertise covers the entire home-selling process! Listing and marketing your home for sale in Round Rock on various platforms? Check! Home inspections and open houses? Check! Tips and tricks on how to boost the value of your Round Rock property? Check! These are only a few essential services expert local real estate agents in Round Rock TX can offer 24/7! Turn selling a home in Round Rock into a stress-free, efficient, and even pleasant experience!
The local real estate market in Round Rock Texas is a safe bet!
As economic prospects are aplenty, the real estate market in Round Rock is booming. Undoubtedly, properties for sale in Round Rock were the cheapest in February 2020, with a $290,000 median. On the other hand, May 2022 brought the highest median property sale price with approximately $540,000.
Our reliable sources, i.e., expert local real estate agents in Round Rock TX, reported that the median home sale price was $430,000 in February 2023. This average marks an about nine percent drop since 2022. Round Rock properties are slightly more budget-friendly than the national average of $467,000 (reported in the last quarter of 2022.) However, they are pricier than the Texas average real estate by about 35 percent. Likewise, rentals in Round Rock are 21 percent more expensive than the state average.
Suppose you're interested in buying a home in Round Rock at an affordable price. Then, established local realtors in Round Rock TX will emphasize that the first and second quarters of 2023 are ideal for purchasing real estate because prices have decreased since January 2023.
Useful information for homebuyers and property sellers in Round Rock Texas
The Round Rock housing market is slightly competitive. Homebuyers will likely find a low-cost condo or house because the supply exceeds the demand. Nonetheless, homes receive multiple offers, and parties can enjoy some wiggle room price-wise. On average, homes in Round Rock sell below the list price by approximately three percent. The pending period is estimated to be 63 days.
However, suppose we're discussing a hot property in downtown Round Rock or one of its fashionable neighborhoods. In that case, the seller might receive the list price or even more. Remember that local real estate agents in Round Rock TX will represent your best interest under any circumstances!
Is it true that the economy in Round Rock Texas is spot on?
Perfect economies don't exist. If they do, Round Rock will come close to building one soon. Let's see the main reasons! For starters, the 4.6 percent unemployment rate in Round Rock can't compare to the American average of six percent. While the short-term job growth is "only" positive, Round Rock will simply soar in terms of the future expansion of professional opportunities! Did you know that Round Rock will record an extraordinary 52 percent job growth in the upcoming decade instead of the 33 percent US average?
The good news doesn't end here, though! Salaries in Round Rock surpass the American average. A local's median annual income was $30,600 the last year instead of the American standard of $28,500. Professional local real estate agents in Round Rock TX always say that their economy is like a robust machine that can't go wrong!
Gone are the days of the local economy relying solely on farming, cotton, and cattle growing. In the 21st century, Round Rock excels at information and computer technology, software development, and scientific endeavors, such as clean energy. Suppose you're looking for a well-paying job in the following domains: retail, healthcare, and advanced manufacturing. Then, your place is in Round Rock!
Discover the trendiest recreational spots and cultural venues in Round Rock Texas!
How much do you enjoy waterparks on a scale from one to ten? Forget your past experiences because the Kalahari Resorts & Conventions put all waterparks to shame. The United States' largest indoor water facility hosts resorts, convention centers, luxury spas, excellent dining halls, boutiques, and the one-and-only Tom Foolerys Adventure Park. Beware, though; you and your family will want to move to this resort for good! Local realtors in Round Rock TX will wholeheartedly recommend another family-friendly spot, Old Settlers Park. Are you into sports? Then this 645-acre park will deliver all games you can think of, like baseball, soccer, and softball. The Round Rock Premium outlets bring shopaholics the ultimate thrill ride.
Arts and culture thrive in Round Rock which shouldn't surprise you because it was called one of the top Texas Music Friendly Communities. So what's stopping you from visiting Urban Rooftop and The Flats, two of the trendiest music venues in Round Rock? The Downtowner Gallery welcomes art lovers seeking local colors. Also, don't miss the super-popular Chalk Walk Arts Festival held in October.
What's stopping you from moving to Round Rock Texas right now?
Let's not beat around the bush, shall we? You couldn't find a better destination than Round Rock for you and your family! Wise local realtors in Round Rock TX always pitch a home for sale by outlining the prospects of future relocation. Fact: Round Rock is on the most satisfactory economic path. Its unemployment rate is acceptable, its median income of $70,000 is more than decent, and the job market will progress considerably in the next ten years. Moreover, the housing market in Round Rock features cost-effective options, which will likely change in the future. So listen to trustworthy local real estate agents in Round Rock Texas: now is the time to move to their charming city!
And what do residents think about living in Round Rock? Right off the bat, Round Rock scores an impressive 87/100 on the livability score. The family-friendly community praises the low crime rates (about thirty percent lower than the Texas average), college-town amenities, and outstanding entertainment venues. Unsurprisingly, Round Rock excels in education with great schools, such as Elsa England Elementary School, James Garland Walsh Middle School, and Round Rock High School. Superior higher education is also present here as the Texas State University and Austin Community College have established Round Rock offices.
However, this side of paradise must also face its share of adversities. The extreme summer heat and recurrent traffic congestion are among the most notable disadvantages of Round Rock.
In a nutshell, nothing can beat a life full of great potential in Round Rock Texas!
Zipcodes covered by realtors in Round Rock Texas
78664
78680
78681
78682
78683
78665
Real Estate Advice and Tips