Definition of "Abandonment"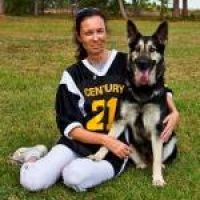 Monika Wilson, Real Estate Agent
Century 21 Sunbelt
Abandonment is actually a legal term for the willing renunciation of rights to an asset or relationship.
So, in the real estate industry, abandonment relates to a property that the owner voluntarily relinquished his/her rights to. But there's a catch: the owner cannot abandon a property in favor of someone else. Once a property – and items included in it - is declared abandoned, it is not up to the owner to tell who should be its new owner, after all he/she has abandoned its rights in this discussion, right?
To determine the abandonment of a property it takes more than mere vacancy or inaction. One person cannot claim a property has been abandoned because its owner is failing to produce the goods that land was supposed to generate or because its owner is never around. Passage of time, however not the principal argument, might help illustrate the owner's lack of interest in the land and that's the main allegation judges accept regarding properties' abandonment. The owner must have verbally declared its intentions to abandon or his actions must have pointed to that direction by leaving the property unguarded, open in an easy to access location.
Real Estate tips:

Don't abandon us! There's still plenty of land for you to cover in our Glossary Terms.

And feel free to use our Agent Directory! It's filled with trustworthy agents that will not abandon your case.