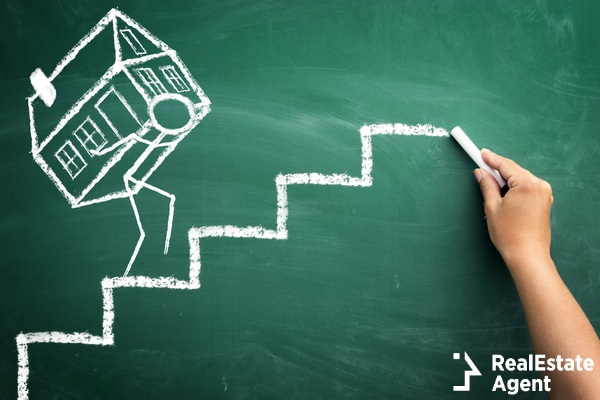 The day when you are looking to buy your first home has arrived and you are excited beyond belief. The American Dream of homeownership is finally becoming a reality, after all the sacrifices you've done in order to save money for this moment. Everyone gets excited in the beginning. I mean who wouldn't when you know that, finally, there is a place you can call home and it's all yours.
But, most people don't have the money to pay the house in full, so most of the time people end up getting a loan. Yes, you become a homeowner, but you still have repayments to do and most of them extend for quite a long period of time. Keeping up with mortgage payments can be quite a difficult task for many people who are struggling financially. Even those who have a good salary find themself struggling with mortgage payments because of the lack of financial discipline.
According to a report documented by CNN, in May 2020, about 4.3 million homeowners missed their mortgage payments. With so many people having difficulties with mortgage payments it is important to know what are the main reasons why this is happening and how we can address this problem? This article was created in order to inform you on how to keep up with your mortgage payments and not have to struggle with it ever again. So, stick with us if you want to find out more about it.
Mortgage Forbearance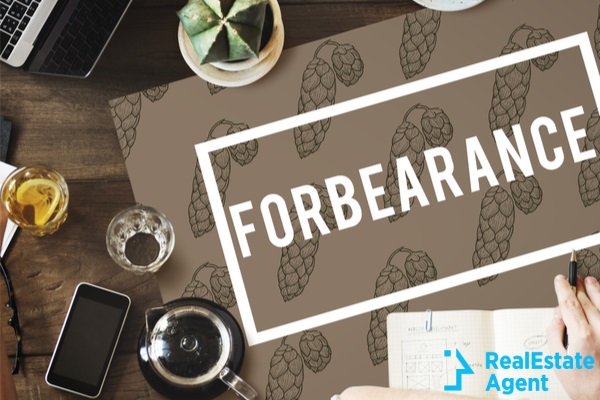 When you are behind on your mortgage payments, you will need all the help you can get in order to catch up and keep up with your monthly repayments. The increase in unemployment rates due to the pandemic is a serious concern for lenders and borrowers, and it is understandable why.
If you don't get paid how are you going to repay your debt? This is where the mortgage forbearance comes into play. If you are struggling to keep up with mortgage payments for example, due to the coronavirus pandemic, then the mortgage forbearance might be the answer for you. Mortgage forbearance is when your mortgage provider or your lender allows you to pause your payments or reduce them.
Note that forbearance does not erase what you owe but it only gives you a grace period if you are struggling financially. Later you will have to repay any missed payments or the mortgage provider might increase the interest rate. The way you are going to repay your debt after the forbearance period depends on the type of mortgage loan and the terms and conditions agreed upon by you and the lender.
As an example, mortgage loans such as Fannie Mae, FHA, VA, USDA, or Freddie Mac, don't require you to repay your missed mortgage payments all at once after resuming your mortgage plan. When you restore your income, make sure you reach out to your provider as soon as possible in order to resume payments before the end of your mortgage forbearance period because that is going to limit your future obligations.
Government programs that help pay the mortgage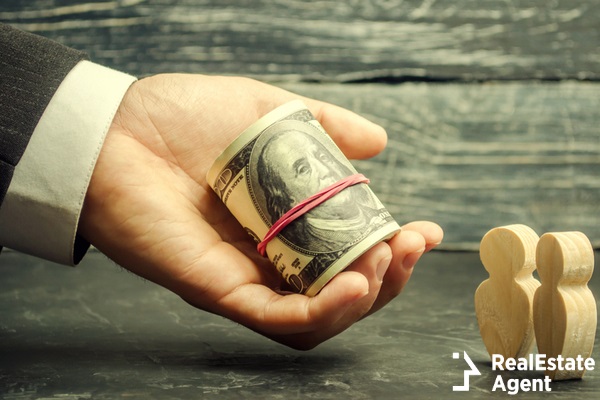 The American Dream of homeownership can suddenly turn into a nightmare if you are struggling to keep up with your mortgage payments. While the Great Recession dropped the national foreclosure rate, the outbreak of coronavirus reminds us of what happens when you lose your job and don't have the money to pay your debt.
Nowadays keeping Covid-19 out of your homes is a national concern and the restrictions are trying to do just that. However, the increase in unemployment rates and the health problems that come as a result of the pandemic, seriously affect many households throughout the US. Therefore, everyone is wondering about mortgage trends and the effect on real estate generated by this situation.
Governments have not laid down their arms and surrendered to this national crisis, but rather decided to step in and help the citizens they serve. The government intervened in order to help homeowners with their mortgage payments through relief programs. Here are some other government programs that can help pay your mortgage.
Affordable housing through Unemployment Program (UP)
The federal government offered to help homeowners by creating a program called the Home Affordable Unemployment Program. This program is designed to help homeowners who are struggling, are unemployed and qualify for the unemployment benefits. The way UP helps eligible homeowners - those who suffered income loss due to the coronavirus pandemic- is by suspending mortgage payments for up to 12 months or reducing them. As a homeowner, you are eligible for the program if you:
Are unemployed and are eligible for unemployment benefits when you apply.
Are in danger of falling behind with your mortgage payments
Hold a mortgage loan that originates before the 1st of January 2009
Haven't benefited previously from HAMP modification
Owe up to $729,750 on your primary residence
Loan Modification (HAMP)
Modifying your monthly repayment plan to a more affordable level is one way to ease the burden if you are struggling to make your monthly payments. As a rule of thumb, 30% of the borrower's monthly gross income is considered to be an affordable mortgage payment. This can be achieved by reducing the interest rate, extending your loan for a longer period of time, or lowering the loan principal. The Home Affordable Modification Plan (HAMP) is designed just for that purpose and many homeowners who are behind on mortgage payments accessed this program.
Hardest Hit Fund (HHF) Program
Another government program that helps homeowners pay their mortgage is the Hardest Hit Fund. Applying for this type of relief program is limited to the end of 2020, and it targets some of the states that were most affected by the pandemic. This program was initiated in order to prevent foreclosure and aid families that were affected by the economic downturn.
The HHF programs vary from one state to another but they might include the following:
Mortgage payment assistance for unemployed homeowners
Helping homeowners get more affordable mortgages
Down Payment Assistance and blight elimination
Help homeowners with the transition from their homes to a more affordable residence.
Principal Reduction Alternative (PRA)
The Principal Reduction Alternative (PRA) is another government program that helps you pay the mortgage. It is a program that helps homeowners by reducing the amount they owe to the mortgage lender and there are currently more than 100 loan services that participate in the program.
In order to qualify for this program you have to meet the following requirements:
The loan you currently have is not a loan from Fannie Mae or Freddie Mac
The home you own is worth less than you owe on it.
You owe an amount that is less than $729,750.
You live in the home.
Your mortgage originates before 2009.
The mortgage payment is greater than 31% of your current income.
You are having financial difficulties.
Proof that you can keep up with your new home payments.
There are no convictions or criminal records.
Home Affordable Foreclosure Alternatives (HAFA) Program
The Home Affordable Foreclosure Alternative (HAFA) program is providing another option for homeowners to avoid foreclosure. The program offers money or provides protection for homeowners who decide to a short sale or deed-in-lieu to avoid foreclosure. The short sale is allowing homeowners, with the consent of the mortgage provider, to list and sell the mortgaged property.

In the effort to sell the property, if the borrower doesn't succeed in doing so, the servicer may consider it a Deed-in-lieu (DIL). The DIL is a process through which the borrower voluntarily transfers ownership of the property to the lender. HAFA simplifies the process of a short sale and DIL by creating a standard process flow.
Conclusion
Difficult times might result in more people having difficulties keeping up with their mortgage payments. The loss of income is surely affecting many households, especially those that still have an ongoing mortgage. However, there are solutions to these problems, and finding a real estate agent in order to buy or sell a home is still a perfectly valid option for many people during these times.

Both government and mortgage service providers have united together in order to create relief programs for homeowners who need help to keep up with mortgage payments. This way you can rest assured that you are not falling behind on your payments and avoid foreclosure.

How do you manage to keep up with your mortgage payments? What mortgage relief options do you think is most useful and why? Let us know in the comment section down below what you think.