Definition of "Adjoining owners"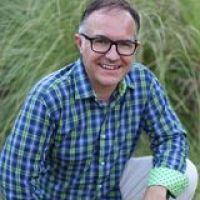 Nathan Weaver, Real Estate Agent
Nathan Weaver Realty
Also known as adjacent landowners or abutters, adjoining owners are property owners whose property touches a common property. So you are an adjoining owner of the properties directly to your right, to your left and to the back of your property, if they touch yours. But not to the one in front of your house, as it will have a road between them, separating one property from the other.
But what does that mean, being an adjoining owner? Despite the word "owner", it doesn't mean you have ownership of your adjacent property; but it does mean that the adjacent property has some rights in connection with your house and vice-versa.
For instance: adjoining owners have a legal right – called abutter's rights - to be notified when a zoning variance or change in licensing in the common property is being formally considered. The term adjoining owners was coined exactly to make sure both adjoining owners know they have responsibilities to its direct neighbors once construction and real estate development is done so close to another property.
Real Estate Tip:
A real estate agent can guide you through the best strategies when dealing with adjoining owners; find one now!