Local Realtors In Greensboro NC
Are you looking to buy a lovely single-family home in Fisher Park? Or maybe a downtown condo? Maybe you just want to sell your family home … Whichever it is, top real estate agents in Greensboro NC will most certainly help. Contact the best realtors in Greensboro NC now and start implementing your plan. The list below has the best real estate agents in Greensboro NC and all their expertise is just a click away. The local realtors in Greensboro NC will help you revamp your house for the housing market. Pick an agent from the list of local real estate agents in Greensboro NC below and let them know what you need from them. If there's an area that you are interested in, call the local realtors in Greensboro NC. If you're looking for the best apartment close to your workplace, get in touch with top realtors in Greensboro NC. Don't stress too much over moving because real estate agents in Greensboro NC can make this transition go smoothly for you. Share your dreams, also your expectations, and the local real estate agents in Greensboro NC will make sure to make it a reality. Share the location with the Civil Rights movement or live next to it because realtors in Greensboro NC know the best areas in the city. Select from the best real estate agents in Greensboro NC, and use their knowledge for the most calculated decision. There are many eras in this city where you can invest and realtors in Greensboro NC know all those hidden gems. Be part of the rebirth of a historical city with the help of the best realtors in Greensboro NC. Don't miss out on an affordable condo or a low-cost apartment. The local real estate agents in Greensboro NC are at your service to provide you with the best offers on the housing market! Are you interested in luxury apartments in a low crime-rate neighborhood? Contact the local real estate experts in Greensboro NC to get a professional quote! The housing market in Jeansboro is booming! Don't miss an irrefutable chance and ask for our Greensboro housing market experts to get a bid! Do you find it impossible to find a budget-friendly house in North Carolina? Reach out to the local realtors in Greensboro NC, who will definitely hook you up with a lovely and reasonably-priced home!
Top Realtors in Greensboro, NC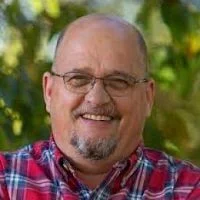 Coldwell Banker Advantage-(Kernersville Office)
822 Old Winston Rd Ste 3, Kernersville 27284
1-336-682-7031
REAL ESTATE AGENT IN

Please wait ...
Local real estate agents in Greensboro NC
Cities near Greensboro NC, covered by our local realtors
The city of Greensboro is the true diamond of North Carolina and a popular tourist destination. Located in Guilford County, Gate City turned into a genuine hub hosting historical exhibits in nationally renowned venues. As a direct consequence, Greensboro became a preeminent supporter of 21st century Civil Rights Movements. Another guiding principle of the city is preserving and developing green spaces in parks and reserves. Moreover, many great modern companies have found a promising workforce to locate their headquarters here. Featuring a first-class school system, a flourishing job market, and an affordable housing market, the town transformed into a promised land for newcomers searching for a new life. As a result, Greensboro has successfully initiated the process to become a legitimate metropolis.
History of Greensboro, North Carolina
The third-most populated city in North Carolina and the greatest in size and economic prospects in the Piedmont Triad metropolitan region has a rich and thought-provoking history. The indigenous Indian tribe, the Cheraw, or Saura, are to be known as the first settlers. Around 1750 the Quakers arrived in Greensboro from Pennsylvania, soon establishing the most notable Quaker settlement in the country.
In the early 1840s, the state government appointed the city as one of the stations on a new railroad line, a historical and cultural milestone, which contributed immensely to the rise of Greensboro. The rail traffic and significant access to various markets led to an economic boom. Consequently, Greensboro turned into Gate City due to its role as a transportation hub. The area experienced the rise of cotton textile mills and mill villages in the vicinity of their facilities.
An interesting historical tidbit is that though originally locals in the Piedmont Triad area did not vote for secession, residents of Greensboro and a local military finally joined and served the Confederate Army.
After the Civil War, the city drew the attention of northern industrialists establishing large-scale textile plants. Therefore, Greensboro turned from a small town to a genuine city.
During the tumultuous 1960s, the city made a reputation with the famous Greensboro sit-in. The term defined a civil rights protest when young African American students staged a sit-in at a Woolworth's lunch counter in Greensboro. They refused to leave once they were denied service. The sit-in movement initiated a series of civil rights protests in the Southern college cities.
Today the city turned into a real champion of Civil Rights Movements, taking every opportunity to showcase the importance of fundamental human rights at various events and forums.
Greensboro certifies a more than appealing job market
Greensboro fires from all cylinders: it retains its past glory in more traditional fields such as the textile and tobacco industry, while it grows exponentially as a leading transportation and logistics hub. Evidence for its economic boom is that throughout the late 20th century and early 21st century, more and more families have decided to relocate here. In addition, Greensboro attracts major investors too, such as FedEx (which established a regional operational headquarter in the city).
Do you want more proof of Greensboro being on the right path to economic success? How about such megacorporations as Honda Aircraft Company, ITG Brands, Kayser-Roth, Mack Trucks, Volvo Trucks of North America, NewBridge Bank, The Fresh Market, Atlantic Coast Conference, and we can go on … The insurance company Lincoln Financial Group considered it worth investing in a local representation. More often, nanotech, high-tech, and aviation sectors are mentioned when it comes to Greensboro.
There is no such professional area the city is not interested in. It truly attracts a new and talented workforce from all over America looking for soaring financial prospects, making this city very lucrative for the real estate agents in Greensboro NC.
Moving to Greensboro, North Carolina
All factors considered, now is the perfect time to buy a home in the city of Greensboro. The cost of living in the city is below the national average. The median cost for an average home in Greensboro was rated affordable. Therefore, house hunters will find budget-friendly houses effortlessly.
Once you made up your mind about relocating to the city, you will have an abundance of low-income neighborhoods with an excellent reputation: Fisher Park (listed on the National Register of Historic Places), Dunleath, Old Irving Park, Summerfield, Lindley Park, Hamilton Lakes, etc. Greensboro is famous for its powerful camaraderie among its residents. As a result, the city excels in a strong sense of community, welcoming with visitor-friendly locals. We are sure that you will find a genuine paradise in the city, if you fancy historic architecture, cultural events, and, generally speaking, a rich history.
Greensboro equals family-friendly attractions and popular retreats
The city of Greensboro boasts so many parks, lakes, and even swamps that you will feel your batteries recharged instantaneously! Already the region surrounding Greensboro promises rustic experiences for the entire family. Modern outdoor facilities will help you release the stress caused by the smoky and generally unpleasant urban life! Greensboro Arboretum, Gateway Gardens, and Hanging Rock State Park are just a few examples that will take your breath away! The city of Greensboro has a way of treating its visitors with every service imaginable of the highest quality.
Why choose Greensboro, North Carolina?
Don't walk out on your chance of a lifetime! Greensboro experiences an ever-growing job market and a flourishing industry! Move to the city and request expert housing assistance from our real estate agents in Greensboro NC!
Are you looking for a good college or university for your children? The local realtors in Greensboro NC are here to help you find the best local schools!
The best real estate agents in Greensboro NC will guide you through the promising local real estate market to find you the cheapest homes in the area!
Suppose you wish to change your life for the better! Start your inquiry today by contacting our top real estate agents in Greensboro NC! The third-largest city in North Carolina is the best place to make your dreams come true!
Better cost of living, outstanding living standards, a promising housing market, and plenty of job market opportunities? Get precious, up-to-date information now from the leading realtors in Greensboro NC! Check out the North Carolina promise land today!
Art life has never been more versatile than in present-day Greensboro! Let our Greensboro housing agents help you with information about current artistic events!
Folk traditions and contemporary artistic and cultural endeavors go hand-in-hand in Greensboro! It is another reason to visit the city. Stay tuned with topical events, exhibits, and live performances! Ask for assistance from the local real estate agents in Greensboro NC to set up a fantastic itinerary with the best Greensboro tourist attractions! Let our realtors in Greensboro NC be your guide!
Most frequently asked questions regarding Greensboro North Carolina
Is Greensboro North Carolina a good place to live?
What is Greensboro NC known for?
What is the cost of living in Greensboro NC?
Zipcodes covered by realtors in Greensboro North Carolina
27401
27402
27403
27404
27405
27406
27407
27408
27409
27410
27411
27412
27413
27415
27416
27417
27419
27420
27425
27427
27429
27435
27438
27455
27480
27495
27498
27499
Real Estate Advice and Tips