Realtors In Newtown Pennsylvania
If you think that it is probably time to look around for a quiet place to live, far from the noise and crowds of the city, you are in the right place. Newtown, PA is just a short drive away from Philadelphia, and it is known for being a small, scenic borough, where you can enjoy the calm and peaceful environment. With the help of our real estate agents in Newtown PA, you can easily find out about the town's features, its excellent shopping, lovely state park, and plenty of Revolutionary War history. Deciding to relocate here is a smart decision for anyone looking for a quiet retreat and for those who want to benefit from the housing market appreciation. Nonetheless, the local realtors in Newtown PA, tell us that the city makes an excellent location for families looking for a place with good schools and family-friendly amenities. The city is also the ideal place for seniors that want to ease into retirement. The top-ranked realtors in Newtown, PA can provide you with great insight into some of the best family-oriented neighborhoods as well as some of the best communities for senior living. The local real estate agents in Newtown PA are thrilled by all the great benefits that the city provides to its residents, and as a result, its population is growing exponentially over the years. From the local school system that ranks among the best in the state and its scenic environment to the easy commutes to Philadelphia or Trenton, the city is a dream community for many people living in it. Reach out to our real estate agents in Newtown PA, to learn more about the city and its communities.
Top Realtors in Newtown, PA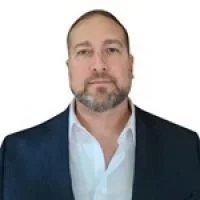 Realty Mark Huntingdon Valley
2250 Terwood Drive, Huntingdon Valley 19006
1-215-778-6277
REAL ESTATE AGENT IN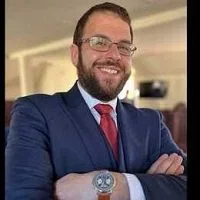 RE/MAX Centre Realtors
2701 York Rd, , Jamison 18929
1-215-919-9961
REAL ESTATE AGENT IN

Please wait ...
Local real estate agents in Newtown PA
Cities near Newtown PA, covered by our local realtors
Talking with the local realtors in Newtown PA we learned that since 1838 the city has been enlarged four times, and many of its buildings showcase examples of all major architectural styles. Shortly Newtown became Bucks County's most preeminent community with the construction of many colonial residences and taverns. With a Historic district registered on the National Register of Historic places, the town has fascinating architecture and plenty of gorgeous real estate. If you choose to relocate here, reach out to the local realtors in Newtown PA, and learn more about the great housing market in the area.
Buying a home in Newtown Pennsylvania
Real estate agents in Newtown PA know all too well how often home buyers feel overwhelmed with the number of housing options available on the market, and committing to such a big purchase can be stressful. If you are thinking about buying a home in Newtown PA, it is easy to get lost in all the options and different price ranges. Some might regard the housing market as overpriced since the average home price is almost double the state average home price, the exact reason why you should contact the local real estate agents in Newtown PA.
Even though home prices are in the upper range, the homeownership rate is close to 70% for owners, and only 30% of households are rentals, making the market very lucrative for the local realtors in Newtown PA. The age of the buildings largely influences the high home prices since more than 50% of homes in Newtown PA are built before 1939, and they appreciate well due to their unique architectural style. If you reach out to one of the top realtors in Newtown PA, they will be able to guide you through the housing market of the area and find something that fits your budget and suits your needs.
Getting help from the local real estate agents in Newtown PA, in the home buying process comes with a lot of benefits. The city puts you close to the metro area of Philadelphia and New Jersey, which is great for many people who live in the city and commute to work. For those who love an active lifestyle, the town is the perfect place for you since you get to enjoy the famous Tyler State Park, where all your favorite outdoor activities are available. Reach out to real estate agents if you want to learn more about the area's great environment and its offerings.
Selling a home in Newtown Pennsylvania
The local real estate agents in Newtown PA, know first hand that the city has a broad range of residences for sale. From small condos that you can grab for a steal to spacious homes that can cost anywhere above $1 million, the area has a wide array of prices and you will need help from the local realtors in Newtown PA to navigate the market's waters. If you want to sell your property in the area and are unaware of its value and how long it would take to sell, reach out to our realtors in Newtown PA. They will be able to market your property in order to sell it quickly at the highest price possible.
The median household income is almost double the national average, and it currently stands at around $116,000. Therefore, the highly-priced real estate market is also backed up by a strong economy and job market where people can find jobs for high pay. Also, the real estate market shows signs of continuous appreciation which is excellent news for homeowners and investors. With help from our real estate agents in Newtown PA, you can find out more about housing market trends in the area and sell your home for the best prices possible.
Realtors in Newtown PA, also cater to seniors, and if you are looking for retirement communities, there are a few great options to choose from. The local realtors in Newtown PA point out four major retirement communities in the area, which are: The Villas of Newtown, Pickering Manor, The Birches of Newtown, and Lakeview Estates.
Rental in Newtown Pennsylvania
Although not as common, renting is still an option for anyone who wants to enjoy the charming, quaint lifestyle of Newtown PA. The average rent in the area is relatively high, standing at around $1,950 per month. Also, the average apartment in the area is quite sizable compared to other cities, standing at approximately 1,100 square feet. About 72% of flats rent at a price anywhere between $1500 to $2000, and 28% are priced above $2000.
If you find yourself in a situation where you are undecided whether to buy a home in Newtown, you have the option to rent for a while and get a feel of the city. Committing to purchase with the current prices on the market is not an easy decision to make; therefore, exploring your possibilities through the eyes of a renter can be a wise decision to make. Reach out to our real estate agents in Newtown PA, if you want to learn more about the housing market and rentals in your area.
Zipcodes covered by realtors in Newtown Pennsylvania
Real Estate Advice and Tips