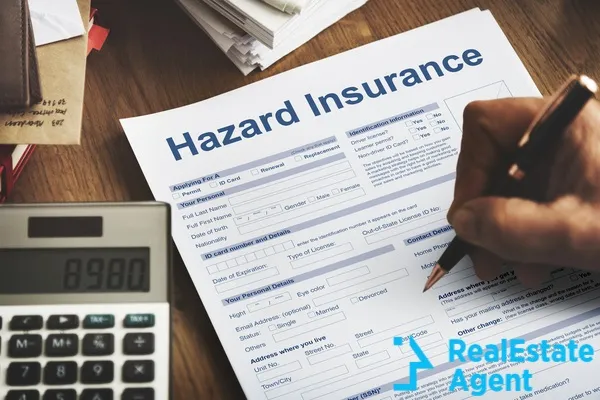 The home buying process can be a long and daunting process that involves quite a few steps. Things such as estimating your principal, taxes, interest, and insurance, along with the type of insurance you will need, are essential. In most situations, you would need to purchase hazard insurance to complete your home purchase.

Even though this type of insurance is necessary in many places, many people are unaware of its existence or why they might need it. If you own real estate, one thing you should absolutely invest in is hazard insurance. Many people are confused about hazard insurances and fail to understand why so many real estate properties demand them.

We want to clear the confusion and provide you with all the information you need to know about hazard insurances. What is hazard insurance, why do you need it, and how can you benefit from it? We are about to explore all these questions in this article, so stay tuned!
Hazard insurance explained
It won't be hard to understand what hazard insurance is, and you'll probably have it figured out by the end of this article. Hazard insurance is designed to protect a property owner from the damage incurred by different kinds of hazards such as natural disasters, fires, storms, and more. Many lenders require you to have one in order to qualify for a mortgage.

Supposedly a homeowner has hazard insurance, and the specific natural disaster occurrences that often happen in the area are covered within the policy. If the natural disaster that occurs damages the property, the homeowner will be compensated for the damages. Even if a property is not in the high-risk zone, you can still acquire hazard insurance to protect your finances and home against the Acts of God.
Are Homeowner Insurance and Hazard Insurance the Same Thing?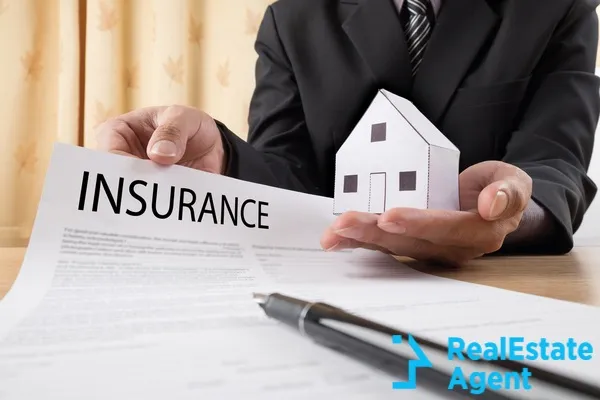 There is a common belief that hazard insurance is different from homeowner insurance, and you might be surprised to find out that it isn't. The hazard insurance is included in the homeowner's insurance coverage, and you might need a certain amount of coverage to get approved on a mortgage. Hazard insurance is not a separate coverage type, but it is part of a homeowners insurance policy. They work hand-in-hand to protect your assets, both from a structural perspective and interior damages that might have occurred to the property. In this policy, you can also include the cost for temporary living expenses until the insured can move back into a permanent residence.
With hazard insurance, you have coverage for your home's structure only, and for other kinds of damages, you will be covered by the homeowner insurance. Since hazard insurance is a subsection of homeowner insurance, many of you might be wondering why so many refer to it separately? The reason why it became so common to refer to it individually is because of lenders. Most mortgage lenders may require at minimum hazard insurance to issue a loan since it is the only one that directly covers the home structure itself.
But what happens when your offer is accepted for the home of your dreams, and while you have homeowners insurance, they also tell you to get hazard insurance. While most homeowners insurance policies cover hazard insurance, not all do. When you sign homeowners insurance, you can check to see if it does include hazard insurance. It might be best to check what kind of damages the hazard insurance covers, depending on the area in which you live. However, as stated earlier, most homeowners insurances cover basic hazard insurance for the home's structure.
What does the home insurance cover?
Understanding what is and isn't covered with hazard insurance can be confusing for many. You should also understand that affordable home insurances might not cover everything a lender might require to approve a loan. However, if you are uncertain of what your hazard insurance covers, it is all listed explicitly in the policy. Most importantly, hazard insurances need to cover structural damages from disasters that frequently hit the area where the property is situated.
For example, if you live in the mountains, you should be aware that winters might bring heavy snow amounts that can potentially damage your property. Be aware that not all hazard insurances are the same, and you should go through your homeowner insurance policy with your agent to see what risks or gaps your insurance might have. It is not uncommon for homeowners to purchase additional insurance to cover specific events.
Here are several categories of natural disasters that are covered by the hazard insurance:
Hail and wind damage
Fire and smoke damage
Lightning damage
Snow, sleet, or ice damages
Vehicle damages
Damage from fallen objects
Vandalism and burglary damage
Damages caused by electric currents or heating units
Your hazard insurance might not cover any damage caused by natural disasters outside of this specter. Most often than not, homeowners might need to acquire separate insurance. Other types might include flood insurance, hurricanes, or wildfires.
Additionally, if you live in an area prone to natural disasters, your hazard insurance and, by extension, your homeowners' insurance cost will grow because of this. We all want to live in areas that are safe from natural disasters but that's not always easy, especially with the climate changes we can see all over the country. The baseline is that you want to make sure your home's structural stability is covered in case of wildfires, hurricanes, or floods. If not for anything, then in case a wildfire occurs, and the house burns to the ground, hazard insurance will pay for the damage to the house. This type of home insurance is often overlooked because people aren't comfortable thinking of the worst-case scenario. However, this type of insurance can make a world of difference for those affected by natural disasters. While the thought is horrible to think about, the reality is that this insurance can make it possible for people to go on about their lives and not start entirely from scratch in case the worst comes to happen. In 2017, the Insurance Information Institute reported that 91% of homeowners' claims represented property damage.

Damages that are not covered by hazard insurance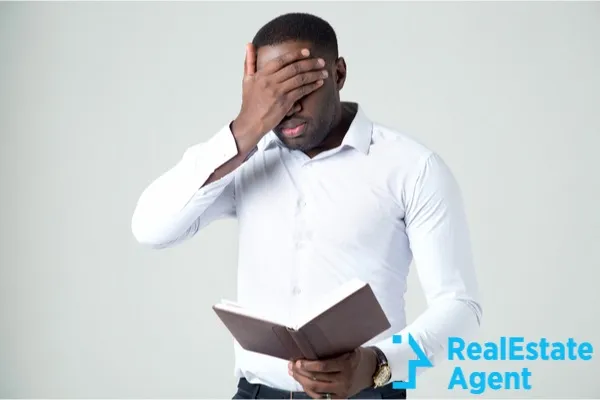 You need to understand that hazard insurance does not cover damages to personal property and injuries sustained. Keep in mind that the insurance only covers damage sustained by your property from disasters specific to the policy. More often than not, homeowners might need to purchase separate insurance from brokers for disasters that are not covered in the hazard insurance but frequently occur in the area you live.
Insurance brokers offer hazard insurance because most standard property insurance policies don't protect against all possible things that could damage a building or the land on a piece of real estate. This is especially the case for geographic locations that are prone to certain kinds of damage. For example, property insurance policies for land near California forests may not include coverage for wildfires. Property insurance policies in Florida may not include coverage for hurricanes. The reason for this is the amount of risk the insurance policy is liable for and the high cost of hazard insurance in those areas. When there is a bigger chance for a calamity to occur, the risk everyone is exposed to is higher. If the hazard insurance part of the homeowners' insurance adds too much to the policy's fee, individuals might be less inclined to purchase one. However, by making it an extra option, not a part of the initial package, people can choose for themselves. Still, the lender will need basic hazard insurance most of the time for a mortgage.
Think of it like this. The insurance company signs hazard insurance policies with ten homeowners who live in a flood risk area. Flood hits, and all ten houses are leveled. The company must pay the coverage for each at the assessed value for each house. Each individual homeowner paid the hazard insurance fee, but the amount they receive back is exponentially larger. In this scenario, a small insurance company is likely to go bankrupt after all the policies are paid. That is why insurance companies work with professional reinsurers, so the burden of liability isn't too much for their budget. Due to the high cost of hazard insurance in some areas, mortgage lenders suggest escrow accounts to cover the cost of these monthly payments.
The most common damages not covered by hazard insurance are:
Injuries suffered by people
Damage to personal property (computer, phone, etc can be covered by other types of insurance policies)
Pests infestations
Mold damage
Acts of God in high-risk areas (need additional coverage in some cases)
If a person owns real estate in a specific area prone to certain kinds of disasters, separate policies will usually have to be obtained through insurance brokers. So when buying a house near a river, for example, a person would purchase one policy for the property itself and a separate one for flood protection. The same applies to regions with rising sea levels and increased flood risks. In many places, hazard insurance should be thought of as one of the fixed expenses of buying a house in addition to mortgage and property taxes.
How much insurance do you actually need?
How much insurance should be purchased can vary, but it should be at least enough to cover the mortgage for that piece of real estate. However, it may not be necessary to purchase hazard insurance in all circumstances. When dealing with insurance brokers, make sure to inquire about the specifics of the standard property insurance policy you are purchasing. Some policies are more comprehensive than others and may already include enough coverage to protect against natural disasters, making additional policies redundant.
When a property owner is selling a house, the contract usually requires explicitly that the home buyer purchase hazard insurance. This is typically a part of the closing process when selling a house to a home buyer. However, not every contract may strictly require hazard insurance. Property insurance or comprehensive coverage may be adequate if it can protect against specific things that can go wrong such as a fire or a natural disaster like a flood, earthquake, hurricane, or tornado.
How Much Does Hazard Insurance Cost?
The premiums paid for hazard insurance are typically calculated based on the real estate's appraised value, your credit score, the policy's limit, and the deductible amount. Other factors can include the age of the home or building, the methods used to construct the structure, and the likelihood of certain kinds of disasters occurring in that location. Unfortunately, some of those factors can result in high premiums for the policyholder, but rest assured that some of the most common insurance claims are covered by homeowners insurance.
The cost for hazard insurance can vary depending on the property's location, the risks present in that area, and the amount you want to be covered. You can add or take out optional coverage because while flood insurance might be a serious reason to pay a bit extra, the personal umbrella insurance might not be. What is recommended is that you insure 100% of the home's replacement cost. That way, in case the worst comes to happen, the insurance will help cover the entire expenses of the construction, allowing you to rebuild the home.
Conclusion
Overall, a real estate owner needs to weigh the benefits of owning hazard insurance against the cost of owning a policy. If a certain kind of disaster is both possible and not covered by regular property insurance, it may be a sound investment. Don't forget that hazard insurance is part of homeowner insurance so if the standard homeowner's insurance doesn't include it, it can be added to it for an extra cost. Depending on your living conditions and needs, the hazard insurance may or may not include all the coverage you need.
Besides understanding what hazard insurance is, it is wise to find a real estate agent who can help you throughout the home buying process and with questions pertaining to insurance policies. Speak with your insurance agent and mortgage lender to ensure that you have the necessary coverage to protect your property.
What is your take on hazard insurance? Let us know in the comment section down below.