Local Real Estate Agents In Ridgefield CT To Hel You Buy/Sell/Rent
Welcome to Ridgefield, CT, a charming town located in Fairfield County. Real estate agents in Ridgefield CT, say the city is known for its natural beauty and picturesque setting. It is a sought-after destination for locals and tourists alike. Nestled in the foothills of the Berkshire Mountains, Ridgefield CT, is renowned for its stunning landscapes, rolling hills, and sprawling meadows. It's no surprise that the town is a hub for outdoor enthusiasts who come here to hike, bike, and explore the great outdoors. But Ridgefield is more than just a pretty face. The town boasts a rich cultural heritage, including a vibrant arts scene with numerous galleries, museums, and theaters. Whether you're into visual arts, music, or performance, there's something for everyone here. And when it comes to food and drink, Ridgefield is no slouch either. Realtors in Ridgefield CT, say the town is home to a thriving culinary scene. It has numerous restaurants, cafes, and bakeries. They serve everything from classic American dishes to international cuisine. Buying a home in Ridgefield, CT, might be a good idea if you want to enjoy the benefits of a safe community that provides excellent education and an overall relaxed way of life.
Top Realtors in Ridgefield, CT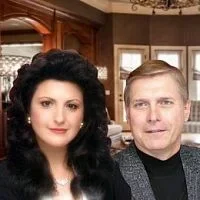 Coldwell Banker Residential Brokerage - Danbury
7 Kenosia Ave Ste. 3, Danbury 06811
1-203-667-4336
REAL ESTATE AGENT IN

Please wait ...
Local real estate agents in Ridgefield CT
Real estate agent in:

New Fairfield, CT

Brookfield, CT

Danbury, CT

Sherman, CT

Bridgewater, CT

New Milford, CT

Ridgefield, CT

Redding, CT

I speak: English

Mobile: 1-203-667-4336 Office: 1-203-790-9500

Real estate agent in:

Norwalk, CT

Wilton, CT

Westport, CT

Fairfield, CT

Ridgefield, CT

New Canaan, CT

I speak: English

Mobile: 1-203-981-6398 Office: 1-203-981-6398
Cities near Ridgefield CT, covered by our local realtors
Real estate agents in Ridgefield CT, are happy to provide us with insightful information about the town's history, real estate market, and things to do in the area.
Ridgefield Connecticut, History
The realtors in Ridgefield CT, informed us the Ramapoo Native American tribe initially settled in the town before being colonized by Europeans in the 1700s. During the American Revolution, Ridgefield CT, played a significant role in the war effort. The famous Battle of Ridgefield took place in 1777.
As the town grew in the 19th and 20th centuries, real estate agents in Ridgefield CT, say the town became a hub for artists and intellectuals. Notable residents included author and illustrator Maurice Sendak.
Today, Ridgefield, CT, remains a vibrant community with a bustling downtown area full of shops, restaurants, and numerous parks and nature preserves for outdoor enthusiasts to explore. The town also boasts a thriving arts scene. A variety of galleries, theaters, and museums showcase the work of local and national artists.
Ridgefield Connecticut, real estate market
When it comes to real estate markets in Connecticut, most people immediately think of Greenwich or Westport. However, a hidden gem is quickly gaining popularity amongst savvy buyers and investors: Ridgefield.
Real estate agents in Ridgefield CT, say the picturesque town perfectly combines rural living and urban convenience. It's a place where you can wake up to the sound of birds chirping and still be just a short drive away from world-class restaurants, shopping, and cultural attractions.
But what makes Ridgefield stand out is its real estate market. Ridgefield's real estate market has steadily increased in recent years despite being relatively unknown. Home values have increased by over 13.5% in 2022 alone.
Real real estate agents in Ridgefield CT state that this increase can be attributed to several factors, including Ridgefield's highly-rated public schools, low crime rate, and proximity to New York City. Many buyers are drawn to Ridgefield, CT, as an alternative to the exorbitant prices of NYC's real estate market.
But it's not just the demand driving up prices in Ridgefield-it's the supply. Real estate agents in Ridgefiled CT, informed us that the town has strict zoning laws and regulations that limit development and preserve natural beauty. It means that homes in Ridgefield are highly sought-after and don't stay on the market for long.
Selling a home in Ridgefield will earn sellers significant revenue. The median listing home price reached $839,000 in February 2023. Rentals in Ridgefield, CT, could also be pretty expensive. The average apartment rent in this town costs around $2,782. But considering all the amenities this town provides, the expenses are reasonable.
Now is the time for those looking to invest in Ridgefield's real estate market. While prices have steadily risen, they are still affordable compared to neighboring towns. And with Ridgefield's growing popularity, there's no doubt that prices will continue to rise in the coming years.
Things to do in Ridgefield Connecticut
Real estate agents in Ridgefield CT, say the town is a haven for nature lovers, art enthusiasts, and history buffs alike.
Realtors in Ridgefield CT, proudly informed us that the Keeler Tavern Museum is a must-visit for everyone interested in American history. This well-preserved 18th-century tavern was a meeting place for American soldiers during the Revolutionary War and has since been turned into a museum. Visitors can explore the tavern's rooms and learn about the town's role in the war.
If you're more of an art lover, don't miss the Aldrich Contemporary Art Museum. This innovative museum showcases cutting-edge contemporary art worldwide and has an impressive collection of works by emerging artists. The realtors in Ridgefield CT, say the museum also hosts various events and workshops throughout the year. It makes it an excellent spot for anyone looking to get creative.
Ridgefield, CT, has plenty of options for those who prefer spending time in nature. The real estate agents in Ridgefield CT confirmed The Ridgefield Rail Trail is a scenic walking and biking path that winds through the town's beautiful countryside. The area also has several parks and nature preserves, including the Weir Farm National Historic Site. It was once home to artist J. Alden Weir and is now a protected area celebrating the intersection of art and nature.
Realtors in Ridgefield CT, reminded us about its vibrant food scene. The town has various restaurants, from casual cafes to upscale lounges. Some local favorites include Luc's Cafe, which serves French-inspired cuisine in a cozy setting, and The Hideaway Kitchen & Bar, which specializes in farm-to-table fare.
To sum it up, Ridgefield, CT, is a charming and picturesque town. Known for its beautiful natural surroundings, rich history, and cultural attraction, Ridgefield offers its residents and visitors a high quality of life. The city boasts a vibrant downtown area with various shops, restaurants, entertainment venues, and numerous parks, trails, and recreational facilities for outdoor enthusiasts. Ridgefield is also home to top-rated schools, making it ideal for families to settle down. Ridgefield, CT, is a beautiful community that combines the best of small-town living with easy access to amenities of nearby cities.
If we managed to raise your interest regarding this charming town, don't hesitate to contact one of our real estate agents in Ridgefield CT. They will happily provide more information about the city and its best places of interest.
Zipcodes covered by realtors in Ridgefield Connecticut
Real Estate Advice and Tips