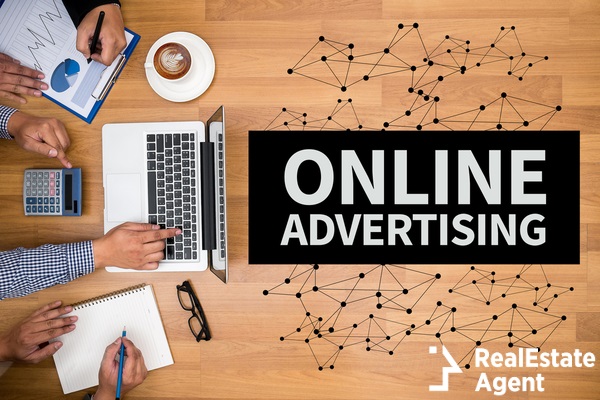 The online environment is growing, and with so many people surfing the internet, many businesses seize the opportunity to market themselves on the internet. It's not just big companies that leverage the benefits of digital marketing but also independent agents such as realtors. In a post-pandemic era, the real estate market of 2021 looks more promising than ever now that the covid vaccines are here.

In today's highly competitive market, a good marketing strategy can set apart a successful real estate agent from one that is not so successful. The online environment is the perfect place to advertise as a real estate agent because it requires a low effort and yields great results. In fact, some of the most effective online marketing strategies for real estate businesses only need an internet connection, and you can start implementing them right away.
As a real estate agent who is always looking for innovative and effective ways to advertise, the internet is one of the most popular methods. As a real estate agent, you know that the internet is a crucial part of your job. In today's world, most people will do their own research online before meeting with you and looking at homes in person. If you're a real estate agent and are looking for new places to promote your business, this post will provide you with some great tips regarding online advertising!
Use social media to target a specific audience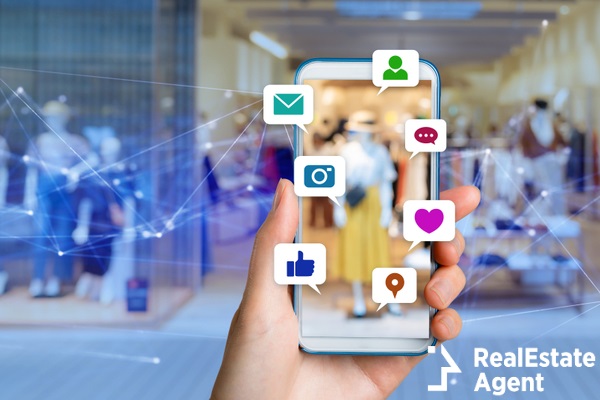 With the world of social media growing, having an online presence on these platforms can help you scale your business quicker than you might think. Facebook and Instagram are more than just posting pretty pictures. More than 3.27 billion people are active monthly users on these platforms, which represents a huge opportunity to advertise online to different audiences.
Because social media is free to use, you are guaranteed to get noticed by a large segment of your target audience by choosing the right marketing strategy. With Facebook, you can post new listings, and with Instagram, you can post pictures of luxury real estate. Chances are you might be active on multiple social media accounts, so it's up to you to define how you'll use each platform.
Is social media a must to be a successful realtor? Some might argue that it isn't; however, it is an amazing way to boost your online presence, and it is free. From sharing content that is relevant to your audience or special offers for certain listings to sharing industry news or client testimonials, there are many ways you can engage with potential clients on social media. Use it to your advantage to advertise online and get more exposure.
Have a website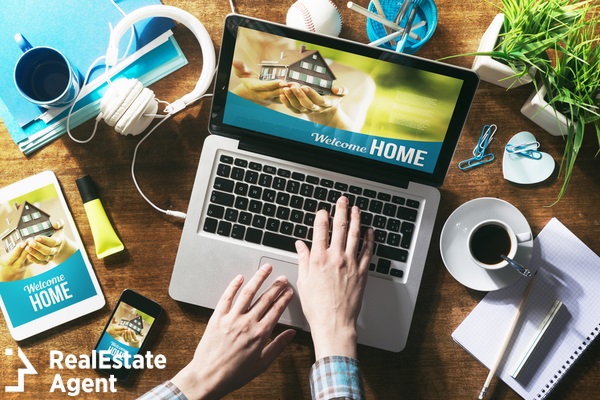 If you want to step up your online advertisement game, you should have your own website aside from using social media. If you don't have one already, consider creating one, and if you have one, make sure it's professional and easy to navigate through. A well-designed website should contain anything from client testimonials, listings, real estate related content, contact information, agents specialize in profitable real estate niches, and much more.
With technological advancements, we can even create virtual tours and close real estate deals from a distance using virtual tech. All these functions and many more can be a great addition to your website, and they can funnel potential clients at an impressive rate.

The better you build your website, the easier it is to navigate, the better it will be to generate leads. With such a high number of tech-savvy consumers that spend plenty of time on their mobile devices, it is essential to have a responsive website. This means that it is paramount for your website to be mobile-friendly, and if you incorporate a mobile app for listing reviews, the better results you will yield.
If today's consumers can avoid doing a lot of legwork themselves when making a big purchase, they will most likely take that patch. For many potential homes, buyers getting all the information they need from the internet may be the selling point, and that is what you should aim for with your website. Make it easy for users to access the information, and have everything a client might want to know or see at their disposal.

Have great photos on your property pages, create virtual tours, and offer easy access to Google Maps or Google Earth so your client can get a good feel for the area. If you follow these tips, you should be way on your way to making an awesome website.
Text ads, display ads, and video ads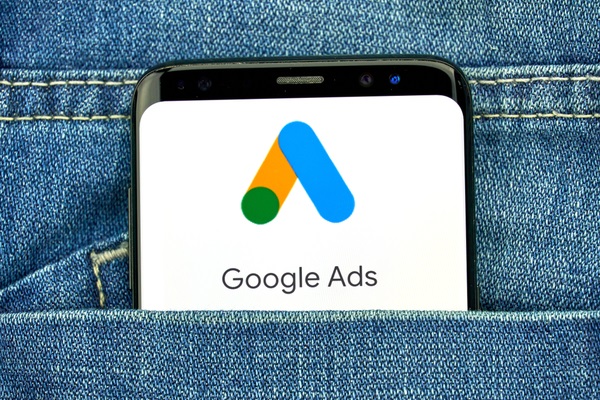 Advertising through ads is not uncommon for real estate agents and businesses, and each type offers different benefits. Unlike social media engagement, which is often free, successful real estate ads rely a lot on your ability to create ads and your budget. But is online advertising still worth it? Let's find out!
Text ads are one of the most basic online ad types, which allow you to include a short promotional copy and a real estate link to a homepage or specific property page where you want to drive traffic. Keep in mind that the copy that accompanies the link needs to be concise, and most of the ad networks don't allow more than two lines of text. Given the size of the content, it is imperative to get to the point quickly and clearly.
Display ads are moving a step further than text ads because they allow you to add anything from static banners to interactive animations. They differ from text ads because they feature some type of graphic along with the promotional text. Display ads offer real estate agents unique advertising options by using them on social media or market websites.
Last but not least, video ads are the third most popular real estate advertising tool. Short clips promoting your business or services can be used to create a promotional video that can then be uploaded to YouTube. Also, video ads are arguably more effective than text or display ads, and they are surprisingly simple to set up. These online advertising tools are just a few creative ways to get real estate leads and gain an advantage over your competitors.
Use content marketing to share information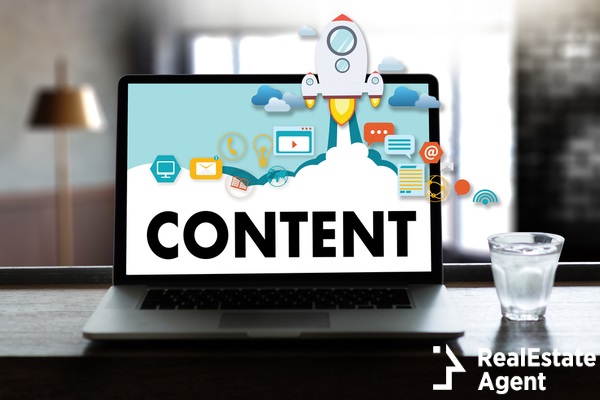 With the internet being part of everyone's life nowadays, more people are researching before working with a real estate agent. As of 2017, about 84% of home buyers use online research for their home search. However, people interested in buying properties don't research only finance options, neighborhoods, and home types; they are also researching agents.
Many websites regarding real estate have a similar layout: a page for listings, pages with content for sellers and buyers, and a contact information page. The same structure can be found on our website, where we offer informative content and The OFFICIAL Real Estate Agent Directory® where you can reach out to real estate agents specializing in specific niches. Websites might also include pages with client testimonials and pages for other additional services.
Gaining trust to sell your services is best done by blogging and adding more resources to your website. That way, visitors can see your value as a real estate agent, and by having a blog, you can drastically increase your online presence. You can start your blogs by giving some market insights or writing about housing trends, or offer solutions for buyers and sellers.

If you want your content to reach a target audience, use search engine optimization (SEO) basics to make the content or the site easy to find. That way, when someone searches for similar information on Google, your blog shows up on the first page. If you want to incorporate SEO into your content, consider doing keyword research, including keywords in the content, writing a quality blog, and sharing it on social media.
Real estate portals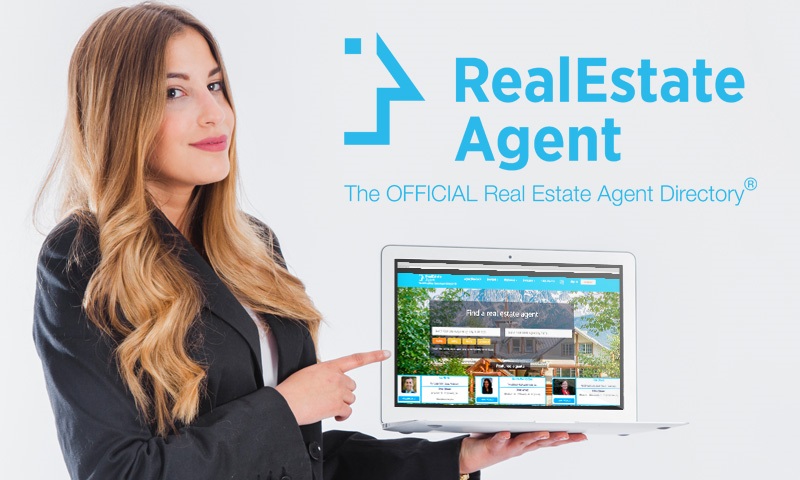 Not every agent might have their own website set up, but luckily, real estate portals like Zillow, Trulia, and RealEstateAgent.com, offer agents another way to target leads in their local market. If you get listed on RealEstateAgent.com for better online visibility, you get all the benefits of having an online website without maintaining it or adding new content. These platforms offer services for agents who look to advertise in the online space.
Advertising through real estate portals offers you a lot of exposure in the relevant areas you want to provide agent services. With real estate portals, visitors can see a complete description of your experience as a realtor, get full contact details, and the advertisement can include links to your own website and your listings. Targeting leads in your local market as a real estate agent is easier than even through real estate portals, and you shouldn't ignore this effective way of advertising online.
Conclusion
There is no shortage of options available to you as a realtor when it comes to online advertising. Through a successful marketing campaign, your target audience can see the value you provide and gain confidence in working with you. Through this article, we have highlighted some of the most effective ways to advertise online as real estate agents. Whichever online marketing strategy you use, we hope you find the combination that works for your audience and generate the leads you're looking for.
Do you agree with our list of online marketing strategies? What do you think are the most effective ways to advertise online as a real estate agent? Let us know in the comment section below. If you enjoy our content, don't hesitate to share it with your friends on your social media platforms.