Agents have all the tools to predict local real estate market trends. They have that fantastic Multiple Listing Service (MLS) not only to put houses on the market but to do a good Market Analysis as well. But what if you are (i) a home buyer or home seller that wants to make your own housing market predictions or (ii) a real estate agent that wants to do a Market Analysis for his houses on the market the old-fashioned way?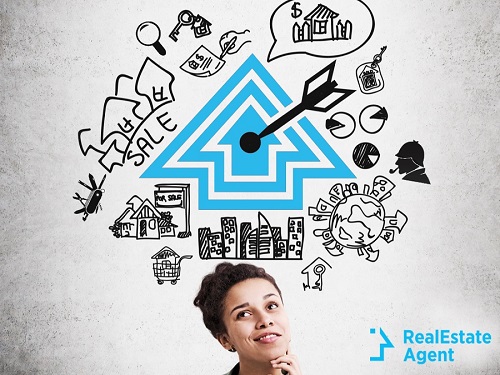 Do you remember MacGyver, that 80's TV character that would find a solution to complex situations with the minimum available resources? (If not, FOX is currently remaking that show. It's amazing: he once made a defibrillator out of two candlesticks, a microphone cord, and a rubber matt!) Well, this article will help you be the real estate MacGyver, because the truth is anyone can understand the Housing Market and use its better judgment to forecast real estate market trends. All it takes is: thorough research, a good analytical eye, and common sense knowledge.

First thing you need to find out – and this is also a great suggestion for Agents arriving in a new town to get up to speed faster - is the current situation of your local real estate market regarding its supply and demand ratio: are you in a Buyer's Market, a Seller's Market or a Renter's Market? How can you tell that having no access to Multiple Listing Service (MLS) data? You start to take notice of real estate agents advertising on the streets and trade publications. What are the most common services and specializations they promote? The overall number might give you a great view of the market and its deficiencies. Remember: most of the times what goes up must come down.

However, betting on the opposite way of how your real estate market currently presents itself is not a safe housing market prediction considering the amount of information you have. You need to take a look at the community's past and present to better assert its future.

Looking to the past can get a little tiresome, but it's very important. Seek information regarding your housing market demographic data and find out if the local Government has been interventionist or liberal regarding housing and zoning issues. If you combine those two pieces of information, you will be able to paint a clearer picture of the way that community deals with its growth or decline. And that's important when predicting a possible tide change; will it be fast or slow paced? Hopefully you can find this information on the internet, but if not; look for public libraries and college papers to research Census documents and historical texts about that community and the events that impacted them over the years. After all, it is likely that a community historically reluctant about change will not be an early adopter of real estate market trends.

Moving on to the present, the first good tip is to read a lot. Get the local paper, be on the lookout for real estate related news. Also, sign up for Google Alerts to get fresh real estate content directly to you. But the fun part comes now: sometimes you are in a traditional Renter's Market and you can't tell when the rare waves of change are about to break. That's when you stop being the real estate MacGyver and become the real estate Sherlock Holmes.

Investigate!

Do you see a lot of new office buildings going up? Not only that; do you see big brands or novelty brands setting shop in the town or around it? What about license plates from other states on the streets?

Interact!

Sit at a Diner or go to a public park: can you hear different accents on nearby conversations?

If things are stable, then maybe your local housing market is far from a culture shift. But if you sense there are a lot of new people around, houses on the market, changes to real estate prices and the whole nine yards are bound to follow. The real estate industry is very observant of its surroundings and will quickly point its supply artillery should a demand arise.

But if any of you reading this article is thinking "Why would I do that? It's just so much work… I'd rather work with an agent", well, we hear you. That's actually smart thinking. Agents do that kind of Market Analysis on a daily basis, and, once again, they have access to a great tool called Multiple Listing Service (MLS) that will provide most of the information described in this post within minutes. However, besides the fact that a lot of people have been trying the For Sale by Owner (FSBO) route, it is always important for home sellers and home buyers to understand the housing market they are a part of. An agent can guide his/her client - that's you! - through the best houses in the market but he/she won't have the time to explain real estate market trends, so now that you read this article and became the real estate MacGyver, you will be able to do it on your own and get whatever piece of information you can and hopefully turn it into profit!

Here's another great housing market tip: go crazy with our Real estate Glossary terms !

But if you don't feel like making your own housing market predictions, find a real estate agent and let him/her be your personal psychic!

And if you are an agent; check out our other post for more comprehensive tips on Understanding the Real Estate Market Trends and Home Values from a professional standpoint.