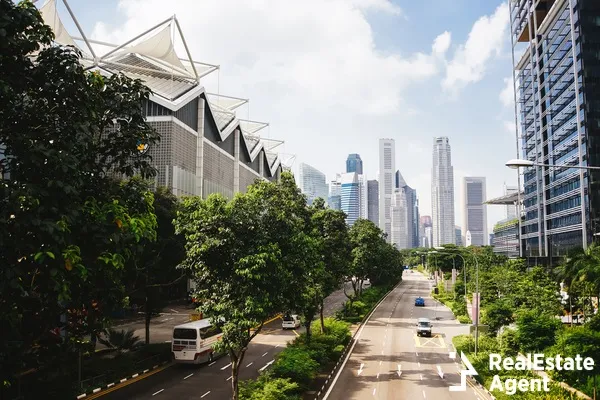 Choosing a new city to call home is a challenging task. You've got to consider a myriad of factors such as public safety, cost of living and job availability. You have to ask yourself whether or not the attractions available in the area are suitable for your tastes, and whether or not the climate suits your preferences.

All these factors are important and need to be given their due diligence before you land in a place to make your new home. However, there's one more important thing you might not have considered: cleanliness! Having clean streets and well kept public spaces goes a long way towards making life brighter and less stressful.

If you've got your heart set on moving to Florida, you should be asking a question very much along these lines: what are the cleanest cities in Florida? In this article, we'll be breaking down our top picks for the cleanest cities in the state, and telling you a bit about what it's like to live in these immaculate cities. Let's get into it!
What makes a clean city?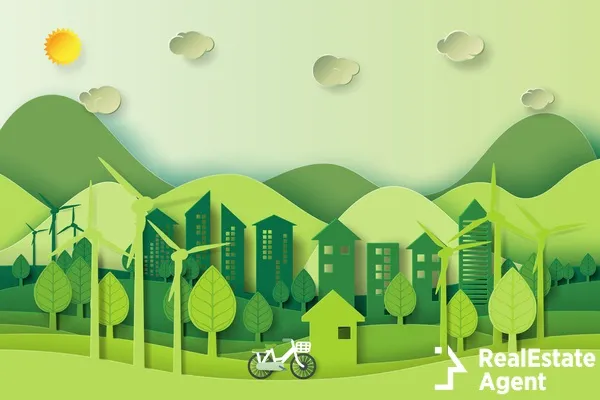 There are a lot of things that contribute to deciding whether or not a city is "clean". Being clean is about a lot more than surface level issues like littering. Problems such as pollution from vehicles, industry and even pollutants such as lawn care chemicals or water runoff pose a serious threat to the environment. Cleanliness is important when it comes to choosing a place to live, just as any other major factor you might consider when buying a home.

How clean your city is may even affect your mental health. The difference between a city covered in litter and stray garbage and one that is immaculately cared for may not seem like such a big difference, but trust us when we say that it is. Studies have shown that the extent to which a city is clean can adversely affect the happiness felt by its residents, and this is true throughout the country.

This being said, it's important to consider other important factors when moving, such as crime rates, median home cost and the median cost of living. These are immensely important and should affect your decision just as much as the factors listed below. Now, let's look at some of the cleanest, most environmentally friendly cities in Florida!
Miami FL
The obvious first choice for this list is the beautiful metropolis of Miami FL! This city has a sterling reputation when it comes to cleanliness. Voted "America's cleanest city" by Forbes magazine, Miami is renowned nationwide for its exceptional cleanliness. Just one visit and you'll see for yourself just how clean this city is!

So why exactly is Miami the cleanest city in the United States? Well, there are several reasons. For starters, the streets of this city are absolutely spotless. You'll be hard pressed to find so much as a cigarette butt or discarded soda can here! Additionally, Miami also has ample green spaces, with dozens of parks, preserves and other wide open nature areas, due in large part to the city's ambitious environmental programs.
But that's not all; there are a wide variety of additional reasons why Miami might be the perfect place for you. Miami's job market is thriving, with a wealth of opportunities for anyone ambitious enough to do an honest day's work. What's more, there is an abundance of investment potential in Miami's real estate market. Now is a great time to buy!

If you want to do just that, you'll have to get in touch with one of the fine real estate agents in Miami FL. These skilled, knowledgeable real estate professionals will do their utmost to help you find a home in Miami that suits your needs and doesn't exceed your budget. Before you know it, you might just be calling Miami FL home!
Ft. Lauderdale FL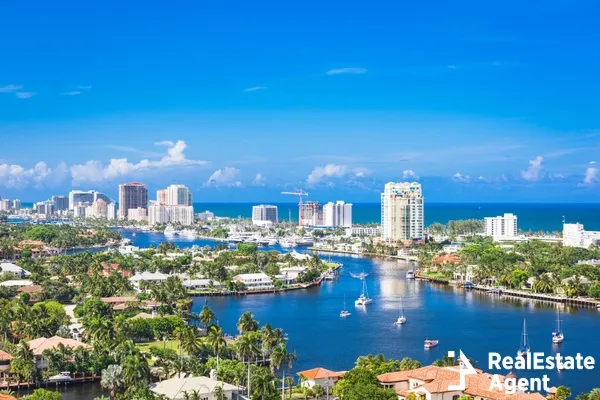 Next up we have one of Florida's most popular tourist destinations: the breathtakingly gorgeous Fort Lauderdale! This sunny vacationgoer's paradise is well known for its beautiful beaches, lively culinary scene and thriving boating community, but it has one more card up its sleeve: it's reputation as one of the cleanest cities in the state!

This reputation is largely the result of one thing in particular: tourism. Fort Lauderdale is a tremendously popular destination for travelers, whom it draws in by the millions each year. For many tourists, cleanliness is a huge factor in determining how much fun a vacation can be, so keeping the streets and skies clean is in everyone's best interest.

To this end, the city of Fort Lauderdale has adopted a wide range of environmentally friendly policies, as well as several programs aimed at keeping the city as clean and green as possible. If you visit this city today, you'll find many parks and preserves in sight, but finding a bit of stray trash on the ground will be a much more difficult endeavor!

Once you visit Fort Lauderdale, you might find yourself so entranced by its beauty that you don't want to leave. If this happens to you, your first order of business should be contacting the local realtors in Fort Lauderdale FL. With the help of these seasoned real estate professionals, you'll be moved into your beautiful new home in no time!
Venice FL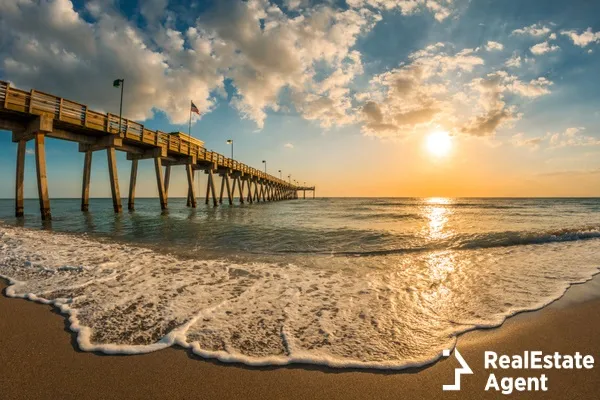 Of course, the previous two cities on this list aren't going to be to everyone's preference. Both of these cities have large metropolitan areas, with hundreds of thousands of residents and scores of tourists present year-round. Maybe this isn't your thing. You want a town that's a bit more relaxed, without sacrificing the cleanliness that is the trademark of the previous two cities on this list. If that's the case, be sure to check out the delightful city of Venice FL!

Venice is a charming little city on Florida's gulf coast that has everything you could ever want from a relaxed coastal town. It's got that quintessential breezy atmosphere that makes you slow down and take a deep breath. It's got beautiful beaches and a host of tempting attractions. In short, it's any beach lover's dream!

But this isn't a list about the best coastal cities Florida has to offer; it's a list of the cleanest cities in Florida! So how does Venice rank on the cleanliness scale? Very well, as it turns out. This city might be famous for its shark-tooth laded beaches, but it also has some of the most well kept and beautifully manicured beaches, green spaces and streets of any city in the state.

If you want to make this delightful gulf coast city your home, you're going to want to call up one of the real estate agents in Venice FL. With their help, you'll have little trouble finding a house that suits your needs and your budget. Once you're moved in, the only thing left to do is relax and enjoy everything Venice has to offer!
Tampa FL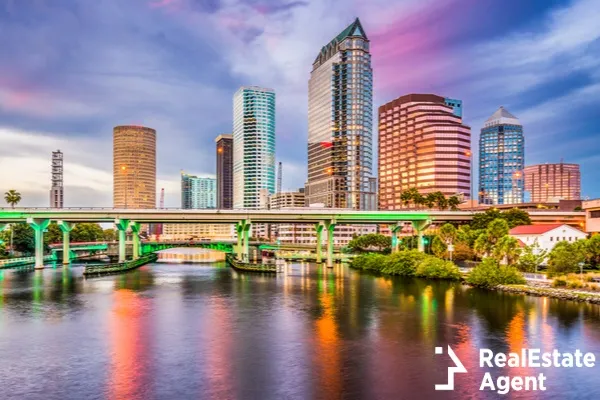 Maybe you're looking for something more than just atmosphere and attractions. Your dream town offers more than just that. It's a haven for culture and the arts, and offers bright young minds the opportunity to pursue their dreams regardless of their economic background or social standing. If that's what your dream town looks like, we've got just the place for you: the immaculate city of Tampa FL!

For burgeoning intellectuals and artists, Tampa is by far the best choice to set down roots. A wide variety of museums and galleries are at your disposal year round, offering opportunities to learn about history, art, science and more. Some of Florida's best universities can also be found here, offering educational opportunities and academic aid to anyone ambitious enough to pursue their goals.

As for cleanliness, there are few cities that can even approach Tampa in this area. The city has an ambitious public works program that focuses on expanding and maintaining green spaces and parks throughout the city. Tampa's city council also provides funding for environmental efforts that seek to lessen the city's carbon footprint and reduce littering, making this city one of the greenest in the state.

Want to make Tampa your home? You can! By getting in touch with the top ranked realtors in Tampa FL, you'll be able to get a good idea of what's available on the market, and what your best option for buying a home might be. Once you've found a suitable home, you'll be all moved in before you know it!
Conclusion
Cleanliness and eco-consciousness are hugely important in our day and age, as environmental issues loom threateningly on the horizon and cities seem to grow dirtier by the day. If you're concerned about the impact of these issues on your life, we hope you'll take these cities into consideration when choosing a place to call home in Florida. We wish you all the best!

Did you enjoy this article? Want to leave some feedback or ask a question? Leave us a comment in the comments section below and we'll get back to you ASAP! Our readers are our top priority, and making sure you have the optimal experience on our platform is of tremendous importance to us. From everyone here at The Official Real Estate Agent Directory®, we wish you luck in your home-hunting endeavors!