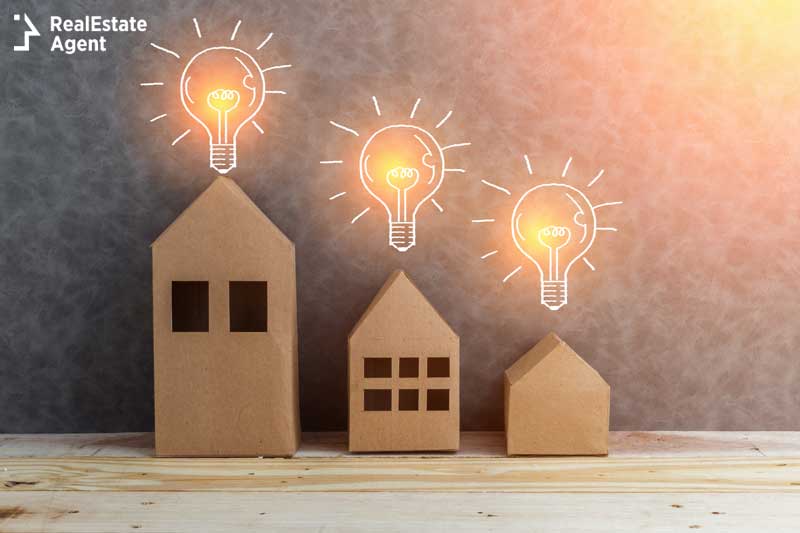 What do you do when your listed house sits on the market way longer than you anticipated? It's time to get creative and try some alternative ways to sell your house! According to major listing websites, in 2018, a property spent roughly 68 days on average on the market - a post-recession low. Homes sell twice as fast than in 2010 when 140 days was the average time from listing to closing. Even so, some properties fail to sell and require a marketing twist to attract home buyers. Read on to find the most innovative ways to draw attention to your property.
How to market a real estate listing like a pro?
On our RealEstateAgent.com blog, we have already written about creative marketing ideas for real estate agents. However, we believe that any smart agent can come up with at least one of these alternative ways to sell your house faster.
1. Turn your house into a charity case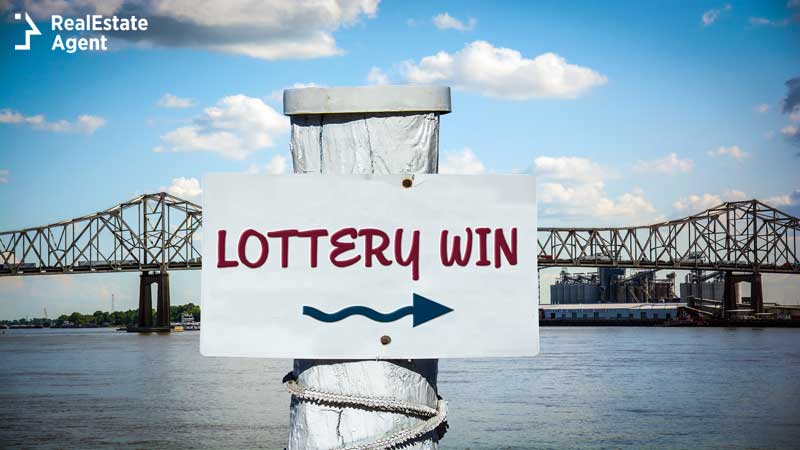 So, you've tried the traditional sale route, reduced the price, organized an open house and the right buyer is nowhere to be found? Try to turn the sale into a charity/sweepstakes event. Your house has a special need - it needs a new owner. And you could use some cash. So, sit down and write your story.
Why are you selling the house? What was it like to live in the neighborhood? Would you keep the house if you could? Talk about the area and make it more appealing by sharing true feelings and memories. You don't have to lie to the public. Write a genuine story, one that awakens a plethora of emotions and will make a buyer say, "This is it! This is what I've been looking for! I want to move there!"
Stories like yours are all over the Internet, from social media platforms to crowdfunding websites. If your situation is really special, outrageous or unusual, you may draw the attention of local media or even the big media outlets. Getting nationwide exposure will only benefit the property.
Getting the community involved in the sale process is even better, but it's not something that we see every day. Paula Melo from North Reading made it to the news in January 2019 when she faced eviction together with her two 12-years-old twin daughters with autism spectrum disorder (ASD). She struggled with the payments after her husband died. So the girls' special education teacher set up a GoFundMe fundraising account and raised $49,000 from over 650 people in 2 months. She still needs $50,000 to pay off the mortgage loan. We ought to see moving stories like this one more often.
Turning a house into a charity/sweepstake is an alternative way to sell your house not only when you intend to move but also when you'd like to keep it. Saving a house from a foreclosure requires a lot of empathy from your neighbors. I think that nobody should reach this point and any house should be saved somehow. After all, everyone who faces foreclosure has a story to tell and has invested a lot of money in order to have a place to call home. We just have to find what happened along the way and what needs to be done in order to limit their financial loss.
Unfortunately, foreclosures are a weak point well exploited by real estate investors or house flippers, while lenders want top dollars for distressed properties. Low offers and short sales are often accepted as a means to evict a mortgage contract. Years of hard work vanish in a second. Hundreds of work-hours go down the drain. And the debt cycle keeps engulfing new victims that neither the state nor the church wants to save.


2. Turn your house into a prize!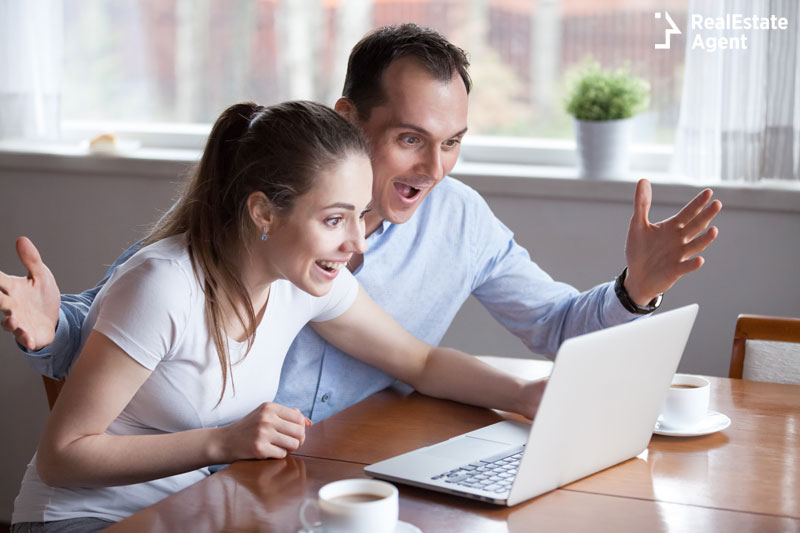 Everybody loves contests and the chance to win a prize, no matter how small or bizarre. How to sell a property in an innovative way? Create a contest! Giving your house as a prize might sound strange, but Alla Wagner was not afraid to go this route for her $1.7 million 2-story house in Millarville. In January 2019 she had started a writing contest. She invited (eligible) people from all over the world to send a 350-word essay as an answer to the following question: "Why would moving to this lakefront dream home change your life?" The applicants must pay a 25 CAD fee to enter the contest. Alla Wagner should receive about 68,000 letters and e-mails in order to meet the minimum asking price. If enough people will submit their creative writing, the house will be given to the best writer after a strict selection process. So the winner would become the new owner of a $1.7 million property paying only a fraction of the price. The tricky part is that the new owner will have to pay an annual property tax of more than $6,000. The contest will be canceled if the owner dies or if there are not enough entries and contestants will get their money back.
Others may argue that such a contest is still gambling, not a skill contest and could violate local laws on gambling. Besides, there might be no proof that the organizer really owns the house. And finally, who will judge the essays? What are the guidelines? Judging seems too subjective and could result in lawsuits or unnecessary disputes.
If nothing really worked for your property and neither you nor your agent could come up with a better idea, work with a lawyer or a notary to outline a clear contract and hire a web designer to create a dedicated webpage for your property.


3. Let others "test drive" your house!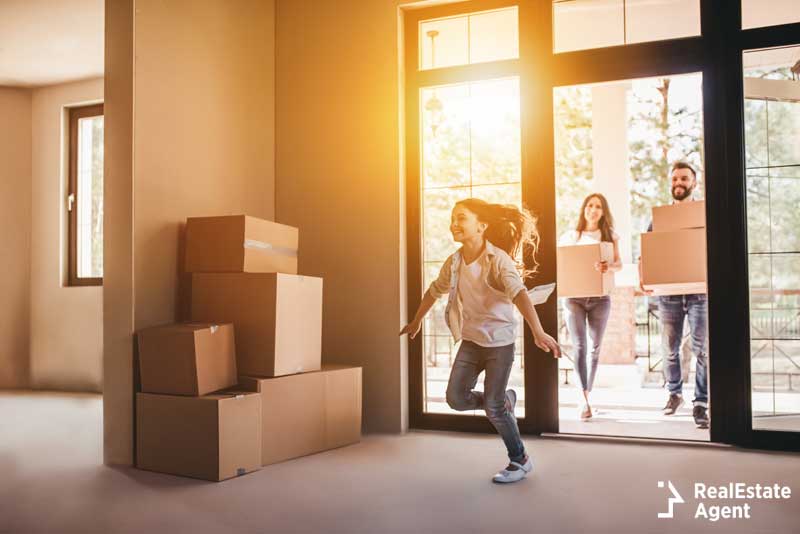 How to sell a property faster? Learn from dealers! John Rhodes, a North Carolina real estate agent, took this idea seriously and embraced this real estate niche. The concept is simple: RENT. LOVE? BUY!
You should hire the services of a real estate agent or broker to put this alternative way to sell your house into practice especially if your house is near an airport or near a cemetery. Let prospective buyers face their fears and see for themselves that it's not as bad as they'd thought. If it works the way you plan it, then you should hand the keys to the new owners very soon! In the meantime, you have to find temporary accommodation, too.
Allowing people to test drive a house should have the same impact it already has in the automotive industry. First-time home buyers who are not sure if the house is the right fit can choose to lease it for a while with the right to buy at a predetermined price. Pet fees may apply and exotic pets might not be allowed. However, being able to explore the neighborhood, the school district, the nearby shopping malls and test the waters before purchasing is a huge relief. Letting people stay at your house for a while means that you will sell your house fully furnished. Vanilla shells don't qualify. Test-driving a house might work better when there are no similar properties on Airbnb or hotels nearby. Depending on the length of the stay, you can deduce the rent from the final sale price if clients decide to buy.
Test driving a house could be an option even for home buyers who cannot obtain a mortgage now but will find a way to finance the purchase somehow by the end of the lease term.
Heritage Harbor is a great example of a boating community where people may rent a cottage for a night or a weekend to get a feeling of the resort and to check the build quality of the house. But even real estate investors specialized in senior living allow people to test before they buy. So, for the seller, test driving a house increases the chance of finding a buyer. But the buyers are the real winners because they have the opportunity to make an informed purchase and pay for their peace of mind.


4. How to sell your property faster? Sell it at an auction!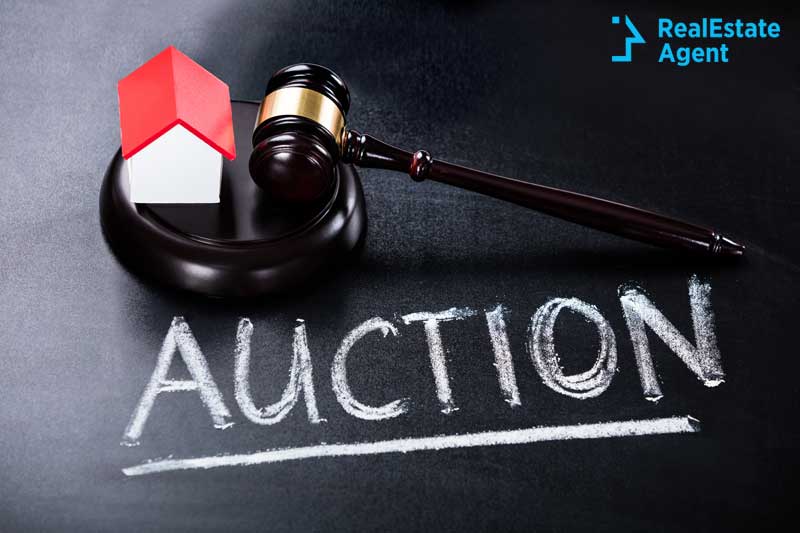 Are you tired of waiting for a buyer? Are you wondering how to get the best price for your home? Sell your house at an auction! An auction sale is not a liquidation. It's rather an accelerated sale. Work with an auction company and establish a reserve, a minimum price you are willing to accept. Properties usually sell as-is, so you don't have to invest a single dollar in your house. The sale isn't contingent on inspections and appraisals either. However, due to the urgency an auction deadline creates, many buyers mistakenly think that you are in financial difficulties and think they've found a bargain, while, in fact, an auction helps you get the highest possible price, one closer to the true market value, or even more.
There are four types of auctions:
Open outcry
Sealed-bid
Sealed-bid convertible (if two or more bids are identical or very close, the final sale can be converted into an open outcry auction)
Online auctions (websites like Auction[dot]com, Williams & Williams, Hubzu, RealtyBid, Hudson and Marshall - agent friendly, Xome, Us Department of the Treasury Seized Real Property Auctions).
In 2007, the National Auctioneers Association sold at auction $58.7 billion of commercial and residential properties, 22% of a $270 billion industry.
Selling your house at auction is still better than selling it yourself. I know you may think that you can save the 6% commission, but you also have to negotiate harder with the home buyers, and in the process, you can lose a lot of money. Homes sold by real estate agents usually sell for a lot more money and at least 68 days faster.
Auctions are great for elderly people looking to downsize as well as for properties with unique features like a very well preserved architectural style, a breathtaking view or a very interesting past. Other reasons for choosing to work with an auction company could be the following:
You need cash quickly.
You don't want to make any home improvements.
You don't want to negotiate with buyers.
You know little about real estate.
You don't want to pay a real estate agent's commission.


But not only sellers have to be creative and look for alternative ways to sell their house. Home buyers must be open to less traditional forms of owning a property. There are currently several types of co-ownership that make housing more affordable:
Tenancy in common
Joint tenancy
Joint tenancy with rights of survivorship
Community property (only for married couples)
Tenancy by the entirety (only for married couples)
Co-ownership has its own ups and downs. For example, when there is no survivorship right, each tenant's interest can be conveyed separately and inherited by their heirs at death or according to the will of the deceased. Real estate lawyers and probate attorneys know best how to pass the interest to the right person(s).
Finally, how to sell your house quickly in this market? When access to loans is tough and the interest rate is high, to sell your house faster, you can offer seller financing or owner financing to the new buyers. Sign a promissory note just like any lender would have done, spell out the terms of the loan, the interest rate, and the amortization schedule, and since this is a short term loan, you may have to specify a balloon payment at the end or other conditions for extending the credit in the event the buyer can't refinance the loan with a regular mortgage. This procedure is not only faster but also cheaper. Sellers can sell the house as-is, as well, avoiding costly repairs. Moreover, there is no minimum downpayment! Nevertheless, the credit risk is higher because this option is preferred by people who have a bad credit score and can't secure a mortgage. If buyers default, you get to keep the house anyway, so you don't lose anything!
Promissory notes can also be turned into cold hard cash when sold to a note broker or investor. You will probably receive a lot less than you expect and there are many types of contracts between you and the note investor. Be aware of each one and make an informed decision.
REALTOR® tricks to try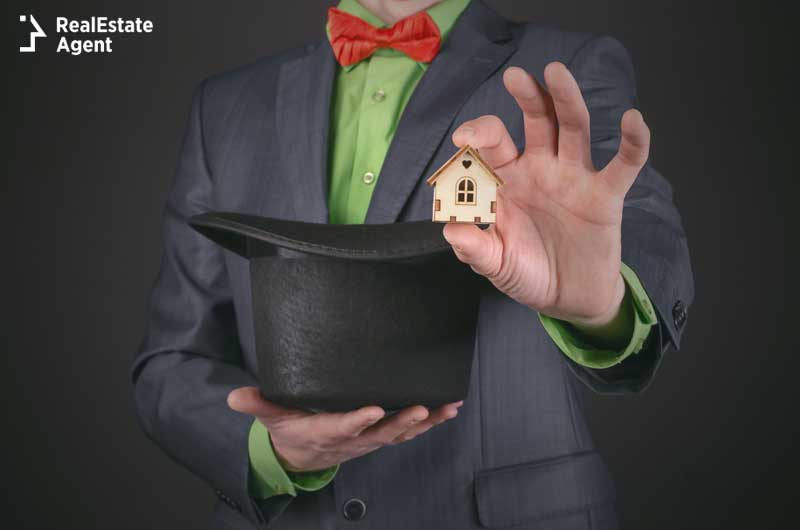 At RealEstateAgent.com we never run short of ideas, so let us share with you just a few tricks that you can use next time you have a potential client.
If you feel even the slightest hint that the visitors like your property and would like to purchase it, tell them that there is another buyer who will come later for a second look at your property. If they are really interested, they will return for sure or will make you an offer on the spot.
Underquote and bring more buyers to fight for the property in an event that could look like an auction!
Has your property been on the market for too long? A good technique is to take it down and let it cool down for a while (one or two months). Then relist it. Everybody will think it is a new property and your listing will attract new buyers since it will appear to be on the market for a short time.
In conclusion, there are many alternative ways to sell a house but buyers must also be open-minded and explore less common options. But before you apply any of the tips above, make some small steps. Wouldn't it be enough if you repainted the exterior of the house in a new color to make the property more appealing? Or redecorated the interior to take new fresh pictures with a better camera?
If you are a home buyer, contact a real estate agent today and you will see that the house of your dreams is more affordable than you think!