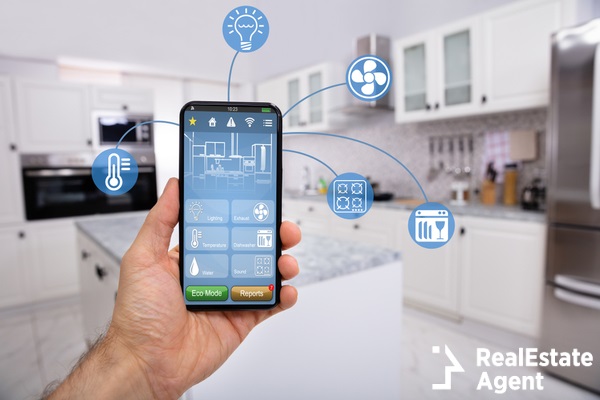 The pandemic's impact on the economy has affected plenty of real estate markets through the US. At the time, many home sellers might've reconsidered selling their homes for safety reasons, while home buyers decided to suspend home shopping for a while. But, with a new year comes new hope that the real estate market will rebound, and we will experience a revitalization of the housing market.
Not all cities were affected equally, and it's a known fact that some places were BOOMING during the pandemic. However, the year 2021 came around with a low housing inventory and a demand that is steadily increasing. What that means from a home seller's perspective is that this might be the perfect opportunity to list your home and get a fast sale at a good price.
On the other hand, homebuyers' taste for homes has shifted as well. Home trends that you thought were outdated might come back in 2021, and many of the housing trends of 2020 will no longer be viable this year. Even if you plan to sell your property in a hot real estate market, chances are your house will linger for a while if it doesn't meet the homebuyers' new home-style standards.
With that being said, it might be a good idea to start working on a home improvement project if you want to keep up with the latest trends. Here are some of the most important features home buyers are looking for in 2021.
Home features wishlist for 2021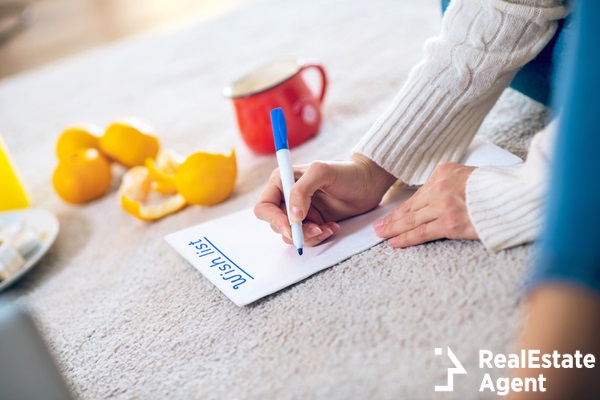 We all know that some home renovations are more expensive than others. Also, some home improvement projects have a higher cost recoup percentage than others when selling your home. However, when homebuyers show up for a home tour, it's less likely that they are going to care about your investment and how much you are getting out of it. If they like it, they buy it.
In terms of interior and exterior design, homebuyer preferences have been shaped by the season's stay-at-home orders that left many people feeling cooped up. Even furniture trends in 2021 were affected by it. If you plan on spending money on some home improvement projects, you might as well try and focus on things home buyers find valuable since these features could make or break a home translation in 2021.
Some of the following home features are present on many homebuyers' wishlists, and if you don't have them, you might want to consider these features for your next home renovation project. Some of these features could be a DIY home improvement that increases your home value for when the time comes to sell your property.
Energy efficient homes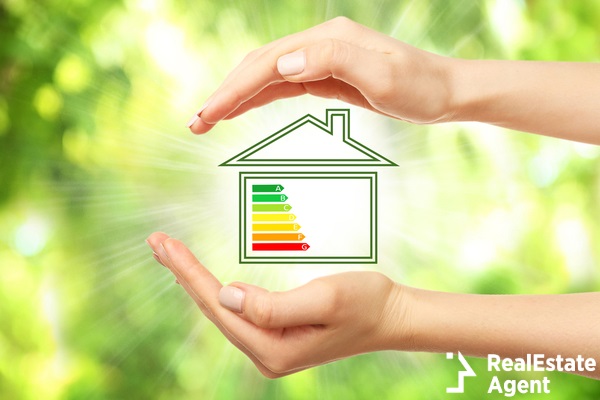 Energy efficiency has caught the attention of many home buyers for the sole purpose of saving money. It might not seem like much in the beginning but for many energy efficiency has the added benefit of compounding savings over time. Energy Star-qualified windows and appliances are a great way to limit utility bills and these types of features are no longer an anomaly for home buyers in 2021. As a home seller, if you don't have these features already, examine your remodeling budget and see where you can fit some energy efficient appliances or impact windows that have the added benefit of being resistant.
Heating and cooling costs can be trimmed down by about 12% with energy efficient windows. Nowadays, home buyers are more concerned about the amount of money they can save on energy bills over the course of the year. According to Energy-Star, homeowners can save up to 15% on heating and cooling costs if they decide to air seal their homes and insulate their attics, floors, and accessible basement rim joists. For someone who lives in a cold climate, energy saving tips for the winter can reduce your bill costs by a great deal.
Energy-efficient appliances or windows are a great addition to your home in 2021. If you are interested in selling your home, make sure you highlight all the energy-efficient appliances in your home to potential buyers. Anything that saves money, in the long run, could be an excellent addition for any homebuyer; therefore, don't underestimate the potential of energy-efficient homes.

Laundry rooms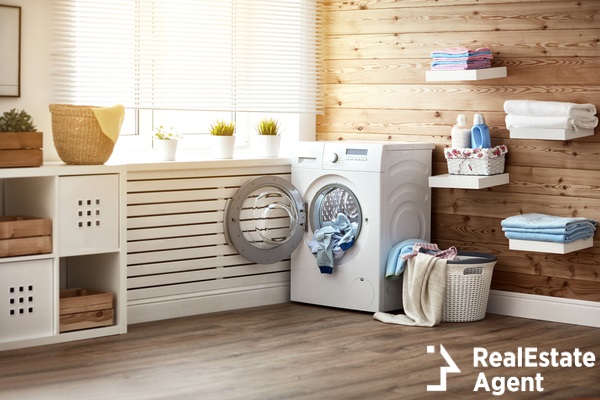 Laundry rooms are often overlooked, but they found themselves at the top of home buyers' priority lists in 2021. About 90% of people who were shopping for a new home said they are looking for this feature. Having a separate laundry room tops the requests for home features, according to the National Association of Home Builders (NAHB). Since potential home buyers find it a huge benefit, as a home seller who doesn't have a laundry room in your house, you might consider adding one for your next home remodeling.
The basement is one of the most common places to create a laundry room and one of the cheapest alternatives. Because utility lines are already there, and basements are unfinished in many situations, it is the perfect scenario to set up a laundry room. With as little as $1,000, you can create your own laundry room, and this will give you an advantage over other home sellers that don't have this feature.
Patio
When first-time homebuyers are looking for a house, they are interested in more space. Many potential buyers lived a significant part of their lives in a cramped living space where there wasn't much space. With that in mind, living space becomes a top priority for many homebuyers. There shouldn't be any surprise that patios represent one of the more wanted features by today's buyers.
Aside from making your home feel more spacious, patios can improve your home's curb appeal, which in turn can sell your property quicker and at a higher price. To create a patio space, you might invest around $1,000 for 120 square feet, but the returns are worthwhile if you plan on selling the property. A study shows that most home buyers decide in the first 5 minutes if they will buy a property. The patio is one of the first things home buyers will lay their eyes on, and if done right, it might land you the deal of your life.
Outdoor lighting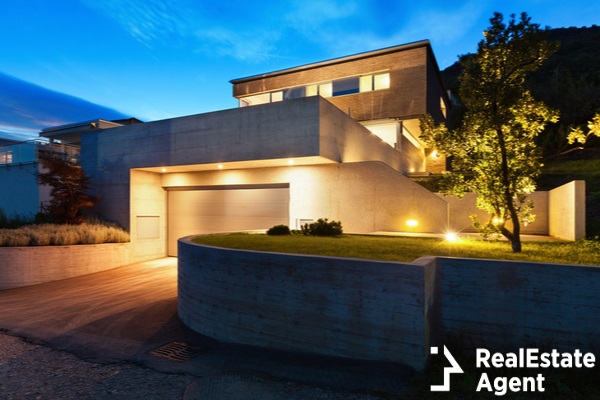 Outdoor lighting has started to gain a lot of attention lately, especially since 85% of home buyers admit that they want to see this feature in their new house. Depending on how far you want to go with outdoor lighting, the installation costs could be around $66 per fixture. Lighting is another one of those features that enhances your home's curb appeal, which in return can increase the value of your property.
Imagine a well-maintained lawn with some exterior lighting features that help grab the attention of potential buyers. Besides aesthetics, exterior lighting can be part of a home security system that can increase the home value and make you feel safer. Another report from NAHB suggests that outdoor lighting is the second most sought after home feature, next to patios. With exterior lighting, you can be creative, and there are so many options to work with. From walkway lights, spotlights, or pendant lights, all of them are a great addition to your property, and it is a great feature to have if you plan on selling the property.
Eat-in kitchen
The housing market of 2021 will be filled not only with first-time homebuyers but also with second-time buyers. According to NAHB, Eat-in kitchens are essential in selling the property to a second-time home buyer. Morning congregations often happen around the kitchen table, and dinner is the perfect time to gather the whole family around in the eat-in kitchen and share the highlights of the day.
However, the costs of creating an eat-in kitchen can be relatively high, depending on the project. Removing non-load-bearing walls for more space might not be as costly as removing walls that reveal plumbing, electrical wiring, or duct work. If your budget is tight, you might want to consider adding a center island with room for bar stools.

If you don't have the budget to back-up home improvement projects that have the biggest impact on your home value, you might consider purchasing prefabricated kitchen islands with space for seating. Regardless of your goals, an eat-in kitchen is definitely a future that home buyers will appreciate seeing in your home in 2021.
Conclusion
The real estate landscape is changing along with homebuyers' preferences in terms of housing. Last year's trends are no longer viable in 2021, and with new emerging trends, many home sellers try their best to keep up with home buyer demands. Knowing what home buyers are looking for in 2021 can make the difference between selling your home quickly at a higher price or have it linger on the market for a while. By finding a real estate agent and having the home features presented in this article, you will be able to close a home transaction in no time and get the highest return possible out of your home.
Do you agree with our list of features home buyers are looking for in 2021? What do you think is the most important home feature? Let us know in the comment section below and if you enjoy our content, make sure to share it on all your social media platforms.