Realtors In Hilton Head SC
Are you here because you are considering becoming a homeowner on the most fabulous island of South Carolina? Great choice! Our real estate agents in Hilton Head SC can show you some of the best residential areas on the island. The Lowcountry coastal destination is rated as one of the best vacation destinations. The homes in the area have a distinctly southern style design with wide front porches that allow you to enjoy the pristine landscape. With the help of our realtors in Hilton Head SC, you can quickly get settled in a gorgeous Oceanfront home, where you can enjoy the sunshine and benefit from being within walking distance of the nearest beach. The exclusive communities of Hilton Head South Carolina, offer world-class golf courses, and one such neighborhood is the Palmetto Dunes. The commitment this area has in providing the best golf experience to its visitors and residents is unmatched. With our real estate agents in Hilton Head SC, you can become a resident in the heart of Palmetto Dunes and enjoy the three legend-built courses that surround the area. Hilton Head, South Carolina, is not all about beaches and golf courses. Places such as Forest Beach stand out for the excellent shopping experience. The resort is home to Coligny Plaza, where you can walk amongst 100 different specialty shops, grocery stores, and outdoor cafes. Our realtors in Hilton Head South Carolina can easily guide you through the housing market in the area to be close to some of your favorite shopping and dining spots. The economy of the Island is boosted by tourism. Only 40,000 people are residents on the island, but during the summer season, the population swells up to 150,000 people. More than 2.25 million tourists visit the island each year, and if you are thinking about buying an investment property, you are making a great choice. Our real estate agents in Hilton Head South Carolina, can show some of the hot spots for tourists to buy a property and use it as a vacation rental. Natural wonders and historical attractions are not strange for the inhabitants of Hilton Head, South Carolina. Places such as Sea Pines Forest Preserve offer you a unique close up encounter with nature and wildlife, and the Coastal Discovery Museum is a great way to learn more about South Carolina's history through an interactive tour. If these kinds of attractions are more up your alley, you should contact one of our top realtors in Hilton Head SC for more details about homes located close by. Home selling is now easier than ever if you get in touch with our real estate agents in Hilton Head SC. Even though many people find the housing market on the Island to be quite expensive and not very accessible, there will be plenty of people interested in buying your property for themselves or for investment purposes.
Top Realtors in Hilton Head, SC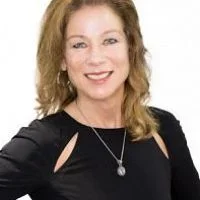 William Raveis Real Estate
9060 Gulf Shores Dr, Naples
1-843-301-5875
REAL ESTATE AGENT IN

Please wait ...
Local real estate agents in Hilton Head SC
Cities near Hilton Head SC, covered by our local realtors
Things to know about Hilton Head Island, SC
Zipcodes covered by realtors in Hilton Head South Carolina
Real Estate Advice and Tips