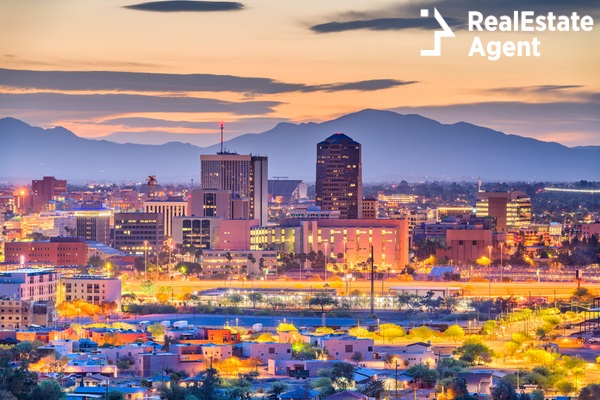 If you want to experience the authentic feel of the Southwest then Tucson, AZ is the city for you. Located a mere hour away from the Mexican border, this metropolis has ranches and cattle drives to remind you of the beauty of the Old West, while resort hotels, restaurants and healing spas are setting new trends in the Tucson way of life. The people who live here seem to know everyone even if there are around 554,000 residents in Tucson. This city still acts and feels like a small town even though it's the second-largest city in Arizona.
It is amazing how despite its long, tumultuous history the city of Tucson, AZ did not lose its cultural heritage even if it faced constant change. As a city that is thriving in modern times, Tucson is still an emblematic place for its deep Southwestern roots and it did not forget about the times before highways or space crafts. This multicultural heritage can be seen through its respected museums and galleries, while the desert paints a picture like nothing else you've ever seen on Earth. Both the wildlife and plants of the desert are exhibited in the Arizona-Sonora Desert Museum or it can be explored as you go off the beaten path and into the wilderness of the giant saguaro forest, a symbol of the Southwest.

As you get familiar with living in the desert don't let yourself be entrapped by the idea that this is a flat surface. The Sonoran Desert has several peaks and valleys including in the Tucson area with the tallest mountain being Mount Lemmon that goes up to 9131 feet, an area where winter sports are an option despite its location in the Sonoran Desert.
Demographics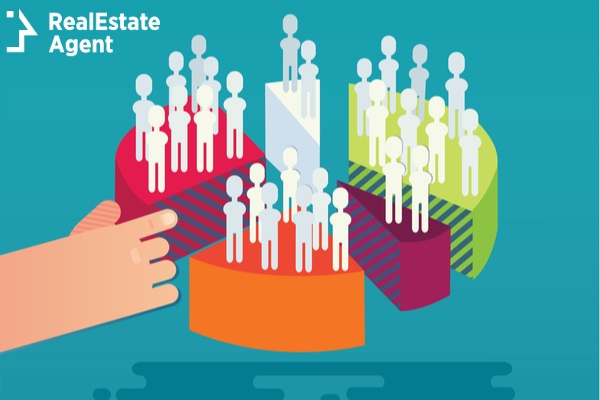 With the proximity of the U.S. - Mexico border, the city of Tucson, AZ has had its fair share of disputes having switched from Mexico territory to the U.S, going back and forth between the two from 1810 to 1877 when it was the first city to be incorporated in Arizona. It pushed through Pales-Indian inhabitants that dated back to 2100 BC, Jesuit missionaries, military forts, the Mormon Battalion and was even named the western capital for the Confederate Arizona Territory briefly.
Tucson's population is increasing year-to-year and has a growing rate of 0.72% annually. This population growth is also influenced by the seasonal migration of snowbirds that come here to spend their winters in the warm southern climate. There is a large population of students who come to the University of Arizona, a big number of retirees while the city also houses an airforce base which brings a significant number of military members. The population of Tucson, AZ doesn't really fall into one category.
This rich history is the reason why the population of Tucson, AZ is so diverse. This diversity, however, is mostly limited to Hispanic residents, but as Tucson acts like a small town most of the time, its residents are compassionate and open to diversity as a whole.
Racial Diversity
Hispanic 43.6%
Caucasian 43.6%
African American 5.25%
Asian 3.11%
Two or More Races 2.26%
American Indian & Alaska Native 1.83%
Native Hawaiian & Other Pacific Islander 0.185%
Some Other Race 0.151%
Pros and Cons of Living in Tucson
The city of Tucson, AZ is surrounded with natural beauty that just takes your breath away. Located in Pima County, this "Old Pueblo" of Southern Arizona is surrounded by five mountains in the eastern side of the Sonoran Desert. Tucson is known for its unique Saguaro cacti and famous for its gastronomy, this living part of American and Mexican history is kept alive through its culture.
Being a big city, Tucson has its ups and downs, sometimes living in the shadow of its larger sibling, Phoenix, while other times managing to come in the lead. It's difficult to compare the two as they both have their pro's and cons. But let's take a closer look at what the city of Tucson has to offer its residents.
Pros of living in Tucson, AZ
While Tucson is a combination of Hispanic, American and Native American heritage, living in Tucson, AZ will give you the chance to see people from all walks of life. This city is known to fit anyone, especially does who don't mind a bit of desert or the sun.
Amazing outdoor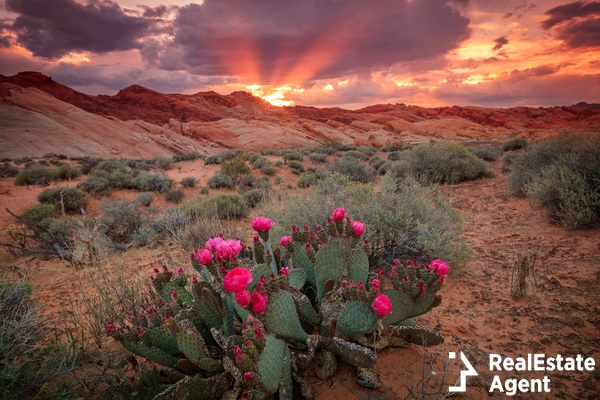 When people think of the desert, most often they imagine sand as far as the eye can see where nothing grows and nothing can live. If you come to Tucson that image will disappear in a matter of seconds. In the area surrounding Tucson, there are actual forests of cacti with the state symbol - the Saguaro cactus - covering the horizon, as far as the eye can see. Photography, sunsets, hiking, marathons - for those who have some running experience - you have it all here and the sky just makes it all much better. You can go East, West, North or South of Tucson and you will find amazing trails that are both challenging and charming. Living in Tucson gives you direct access to a scenery that most other areas don't have. A clear view of the mountains because of its low air pollution as well as the night sky because of its low light pollution.
The weather
While in Florida and California people always complain about the high levels of humidity in the air which makes the temperatures feel even hotter, in Tucson humidity is not an issue, while they have an average of 286 sunny days a year. However, because of its higher altitude than Phoenix, the weather in Tucson is slightly better even if only by a few degrees. When you're talking in triple digits, even two degrees make a big difference. With an average elevation of 2,388 feet, Tucson temperatures are less torrid, and, for those who don't want to completely forget winters, just one and a half hours away in Mount Lemmon, you can even ski during the winter months.
Renowned cuisine
Named a World Heritage Site of Gastronomy by UNESCO, the city of Tucson, AZ has more than a few reasons to boast about its food. Firstly, here it's where you'll find the absolute best Mexican food outside of Mexico, without a doubt. Restaurants are spread far and wide in the city which makes it easier to find your preferred chicken tamales or fajitas. You'll also find some signature Tucsonian dishes like the Sonoran Hot Dog which is a Hot Dog with lots of added ham and beans.
Low cost of living
The Grand Canyon State is known for its lower than the average cost of living. Tucson is no different in this regard, possibly only more affordable than the state it belongs to. Overall, the cost of living in Tucson is 6% more affordable than the U.S. average with the biggest differences being in housing and utilities. For housing, we can also look at the Arizona average and see a big difference of over 20% as Arizona is generally more expensive than the national average. The city of Tucson, however, has an affordable real estate market with a median home value of $216,000. In regards to utilities, however, it can be surprising that the average expense is lower than the national average. Just thinking about those hot summers and limited water supplies in the desert would make one think of higher costs. Tucson manages to keep those costs low despite other expectations. 10% lower in fact. The areas where prices are higher than the national average are groceries (3%) and healthcare (1%).
Low light pollution
With the National Optical Astronomy Observatory and the Kitt Peak National Observatory, there has been a great interest in the visibility of the night sky in Tucson, AZ. Because of its geographical position and the surrounding mountains and hills, Tucson managed to maintain a clear and visible night sky despite the street lighting it had which made it perfect for the two observatories. But as the city grew, its light pollution grew as well and something had to be done. Back in 2012, the two observatories started working, alongside with city leaders, on a project that would limit the city's light pollution, also known as the skyglow. They managed to do this by changing around 18,000 street-lights from sodium luminaries to 300K white LED lights. Because of that, they managed to reduce the skyglow by 63% managing to maintain the amazing visibility of the Tucson night sky.
Cons of living in Tucson, AZ
Inefficient commute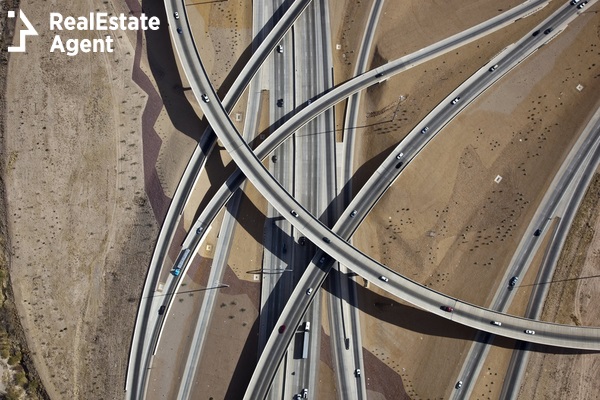 The city of Tucson, AZ has only one and, let's say a half, highways. Primarily, the city is cut across from north to south by Interstate 10 and from South Tucson by Interstate 19. Those are the only highways that pass through the city or in its neighboring area. Except for surface streets, there are also the 77 and 86 state roads, but for those wanting to be able to move faster in and around town, you won't be pleased by the reality of Tucson driving. There are talks of a high-speed rail being built that would improve the situation but until then, it might be best to keep away from 18 wheelers driving down from Phoenix on the I-10. It's better to just keep to the surface streets. Decent speed and a chance for sightseeing as well.
Too hot
We already talked about the weather in the pros section, but we have to mention that Tucson weather can sometimes be too hot for its residents. Considering the fact that its part of the Sonoran Desert, summer temperatures often go above triple-digit numbers and from June to August you would most likely want to spend as much time indoors. Something else that happens during that same period of time is the monsoon season. And when we say monsoon, we mean buckets of water. With this, there is also a rise in humidity, the thing we said Tucson doesn't have as much of when compared to Florida or California. This may bring thunderstorms, hail, flooding, dust storms and an even higher rise in temperature.
Crime rates
Like in any other city, there are good areas and bad areas. If you relocate to Tucson there are some neighborhoods that are less desired like in most large cities while the area from the University of Arizona going north is considered the most desired neighborhood. South Tucson is the area where you can find the most affordable real estate in the entire city, but unfortunately, it's not the most desired area to live. The reason for that is the higher than average crime rate. Overall, crime rates in Tucson, AZ are higher than the national average by 121.57%.
Job Market
As both a college and military town, it is no surprise that the biggest employers are the aerospace industry with over 18,000 employees and the University of Arizona with over 10,000 people on its payroll. The health industry is a major player in the region's economy, but the blanket doesn't extend much more than that. There are no major players in the city, no big technology companies and the reason behind it might surprise you. If the city becomes a big technology hub that means that it would attract more millennials and, as a sought after destination for retirees, this could make the city more vibrant, more lively and much noisier. Unfortunately, this blocks the city's chance of economical growth as it faces a median household income of $53,500 which is low compared to Arizona or the national average even if there was an increase by 1.49%.
Real estate in Tucson, AZ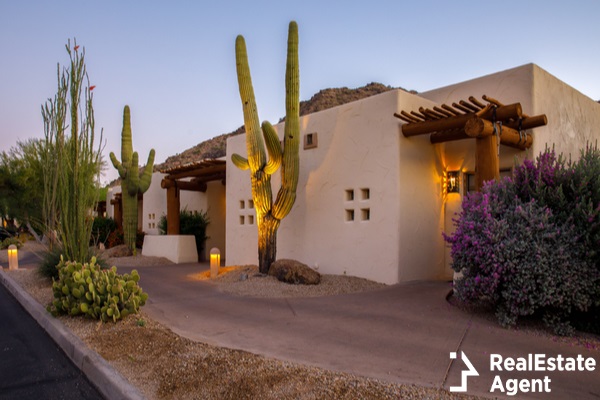 Because of the high numbers of university students, military personnel and seasonal snowbirds in Tucson, AZ there is a larger number of renters than owners. This is a somewhat uncommon situation in the U.S. but there are 52.5% of renters while only 47.6% of the population of Tucson, AZ own. Considering the particular situation in which Tucson is placed this can't be taken into consideration when analyzing the health of the real estate market of the city.
As the real estate prices have increased by 7.6% since May of 2019, the prices can further increase over the next few years. Together with the constant demand for housing in Tucson, it can only be seen as a good thing for the market. Currently at a median home value of $216,000, housing in Tucson, AZ can be rented at around $1,300 per month.

When you're looking into purchasing a home in this city you have to take into consideration the help of the local real estate agents in Tucson, AZ. The neighborhoods are different and not only based on the prices. Some neighborhoods are more family-friendly than others and it is best to know which areas to stay away from.
Most desired neighborhoods
1. Sam Hughes is a neighborhood located near the University of Arizona and is considered to be the best place to live for families with children. With tree-lined streets and a mix of students, professors, young professionals and artists living in territorial architecture homes. There are also parks for children to play in, shops and restaurants where you can enjoy that amazing Tucson food and the things that most parents will be excited to hear: the schools in this neighborhood have a 15% higher rating than the city's average.
Median home value: $370,000
2. Catalina Foothills is located in the north of the city close to the foothills of the Catalina Mountains like the name says. Most homes around this area blend into the desert background or are made to seem like part of their environment, almost camouflaged among the cacti and hills. This area attracts residents that have higher incomes as the luxury amenities might suggest: spas, golf courses. From here you will also have some of the best views in town without being bothered by high-rise condos, you can see everything around for miles.
Median home value: $497,000
Least desired neighborhoods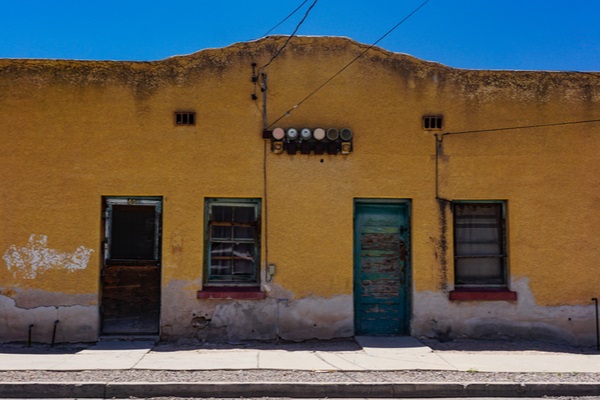 1. South Tucson is one of the neighborhoods that should be avoided in Tucson, AZ. It is located between Interstate 10 and the railroad tracks. While housing here is not only very affordable and also historical, the area's crime rates are much higher here than in other parts of the city and it's amongst the 15% lowest incomes in the U.S.
Median home value: $136,000
2. Garden District is located in the eastern part of Tucson, next to the Tucson Botanical Gardens and it is highly unrecommended that you live here, especially if you have children. There are a lot of homeless people, high crime rates as well as activities with illegal substances. The worst seems to be in the center of the neighborhood and if you need more reasons to keep away from this area: the schools in the area have a very low rating.
Median home value: $180,000
As a general rule of thumb, you should know that the areas to be avoided in Tucson are the south and southeast as those have the highest crime rates in the city. Many people have a good life in Tucson as they know which areas are safer. For your own peace of mind, you can request more information from the police station or at a neighborhood association.
Conclusion
With amazing desert outdoors and a long list of great things that one must do when in Tucson, AZ this old city will continue to mesmerize people over the years. For some, it's impossible to leave once they get here and see those breathtaking views of the mountains or the Saguaro forest that covers the desert. With a unique flora comes a unique fauna and the city's natural beauty is quite something to fall in love with at first sight.
Let us know in the comments if you could see yourself living in a desert climate. Like & Share with friends and family who would be interested in something that is as unique to the U.S. as the city of Tucson in the state of Arizona.