There's a long distance between "common" sense and "good" sense, and most of the times, when it comes to real estate, "common sense" is just garbage.
Do we sound too bitter? We're sorry. It's just how it is, and the reason for that is because real estate is constantly changing. Furthermore, because housing is a necessity, people are always finding a way to adapt and make the most out of the supply available to them. So, when it comes to things like the home types that home buyers can or cannot stand… yeah, common sense is useless.
In this article, we'll prove you just that by showing some home types home buyers often overlook but are constantly increasing its demand and why they might be a great catch for you if you stop paying attention to "common sense".


Haunted Houses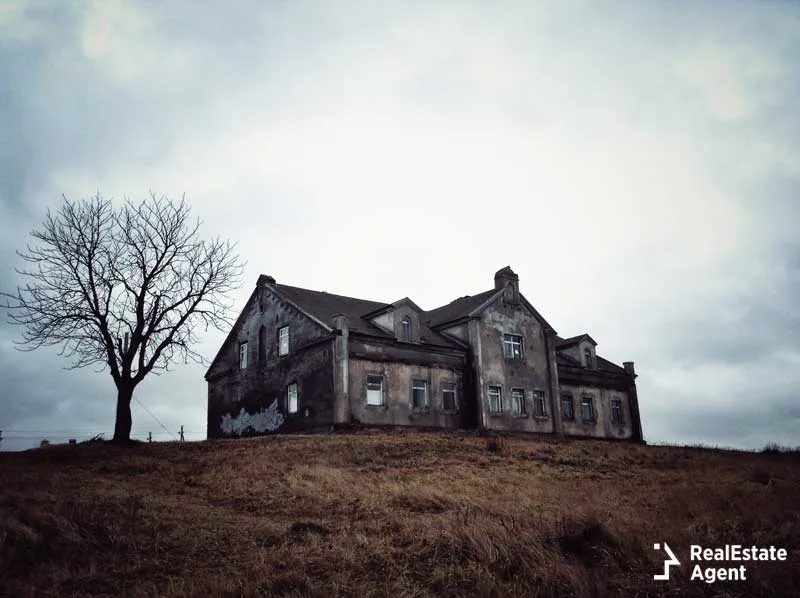 How can you even prove it's haunted? Most of the times, so-called "haunted houses" are just properties that were long forgotten to the point of dereliction. Time passes by and due to its bad shape, adults start to make up stories so that kids don't play in such a hazardous site, where accidents are bound to happen. Those kids, then, become adults and suddenly the haunting becomes a fact rather than a story to keep kids in check.
Popular wisdom will tell you to run away from so-called "haunted houses" but, by doing that, you might be missing on a lot. And we're not even saying "hey, you should try living in a haunted house" – although some home renovations might make the house so different that its "ghosts" leave the property altogether and it's no longer "haunted" anymore. Look to haunted houses and their "almost for free" price as an investment opportunity! Don't try to flip it: embrace it! What if you keep it "haunted" and turn into a profitable Airbnb renting machine? You wouldn't believe the number of people that are crazy about these experiences. The number of tourists the many Ghost Towns of America receives yearly backs up this idea.
All you need to do is make sure that while the house stays cosmetically lousy and scary, its structures are modernized safe and sound. And reach out to a good lawyer to draft responsibility exemption agreements. You do not want to have to deal with any liability insurance costs down the road however Airbnb says it covers it. And no judge will accept as your defense argument that "it was the ghost's fault".
Nevertheless, we are truly convinced that a haunted house is one home type home buyers should not overlook.


Houses near a cemetery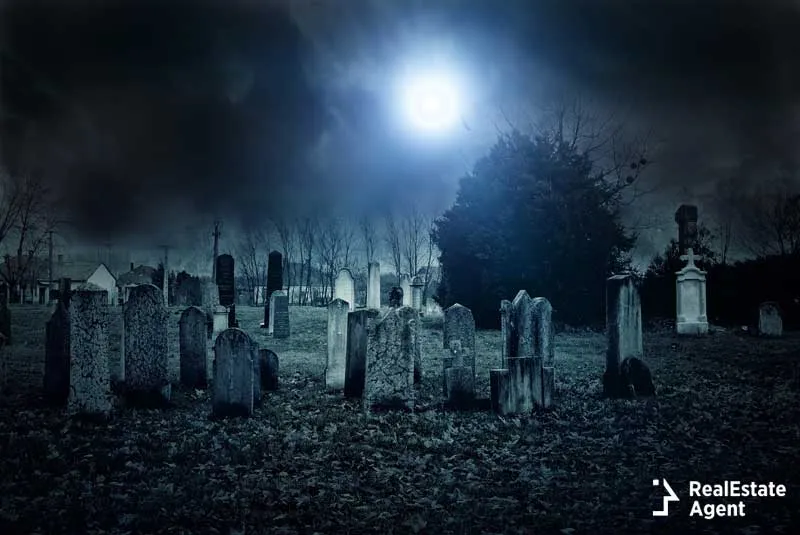 The reasons why houses near a cemetery are overlooked are the same as the ones from a haunted house. It's the fear and/or creepiness of living so close to graves where human bodies are buried. But hey… just change that mindset. Why when you think of the dead rising from their graves do you think of Michael Jackson's Thriller and not Pixar's Coco?
Break that common sense! Aside from the better price, living near a cemetery provides you with something amazing: because it's a big land with nothing but graves, the closest you are to it, the less noise pollution you get inside your house. Well, that is until they rise from their grave and start dancing Thriller or singing Mexican songs. And last, but not least, for the change-adverse/lazy ones: when it's your time to go, you're grave is going to be right there. No need to adapt to a new setting; your eternal home will be next door to your last house on Earth.
But seriously, especially in big cities, living near a cemetery can be a great thing. Cemeteries allow a "breathing" space in crowded areas. They usually reduce traffic around it – because the influx of cars is not that big, except for holidays like Memorial Day – and usually reduce noise pollution and air pollution as well with trees and grass producing oxygen and allowing sunlight in, different from buildings and skyscrapers that block the view. Living near a cemetery can be a great experience.


Houses near the highway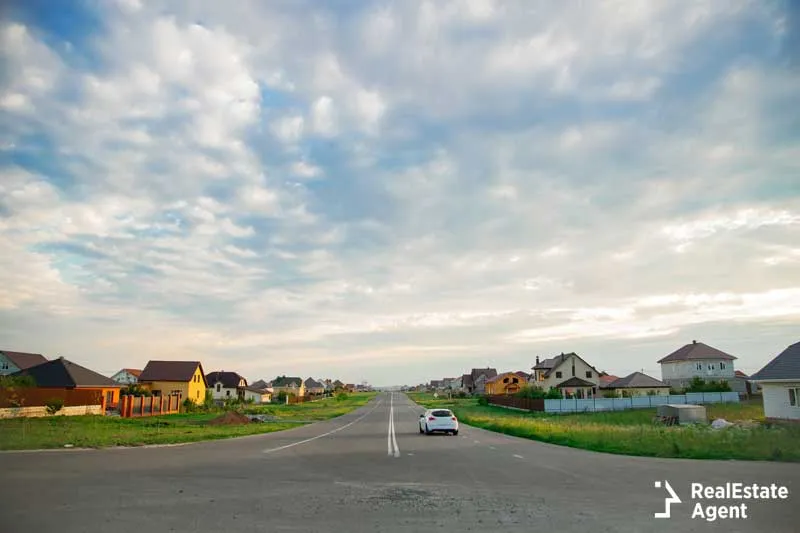 "Popular wisdom" will say that living too close to a highway is not a good idea. They will say it's too noisy; not to mention dangerous (or not appealing) if you have kids because they won't be able to play outside so close to vehicles speeding up to 70 miles per hour.
And we concede that, but you don't have to be "too close". What if you're just living near a highway? Then it can be a really interesting idea. You get to have a quick exit to near or distant cities, making it bearable - or even possible – commuting from the suburbs to the big cities during the rush hour. Real Estate near a highway is even better when it's commercial real estate, as it takes advantage of the large influx of traffic from all areas. You become much less limited to your local area and start noticing different styles – maybe even accents and license plates - in your clientele.
Plus, what is the bottom line for many: the chances of getting a better deal for houses near a highway are greater.







Houses near an airport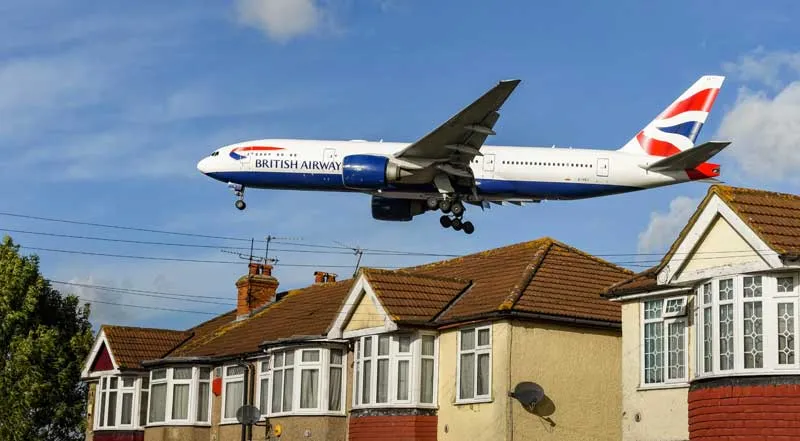 From all of the home types mentioned in this article so far, this is the one which its positive effects are closest to outweigh the negatives when it comes to the "common knowledge".
Yes, home buyers are not overlooking living near an airport anymore. More and more, houses near an airport are being seen as a good asset rather than a difficult property. With the interconnectivity becoming faster every day, inner-city traffic is that poison that kills us slowly – if you are someone that travels too much (or has guests flying in all the time) or if you are someone that commutes to work every day, living near an airport will provide you with the quickest and most diverse escape routes possible because airports are usually the nerve center of a city (or metropolitan area) traffic system.
Not convinced? Thinking it's the same as living near a highway but with heavier noise, because the cars are constant so they become white noise while the airplanes take off every minute and you can't help but get distracted by it? Well, in the case of an emergency situation – like a terrorist attack or a natural disaster – because airports are an important logistical point to any city, services like light and water will likely be first restored (and last cut) in your neck of the woods.
After reading all of this, what do you say? Would you live in a haunted house if the price was right? Are you considering becoming neighbors with hundreds of deceased people? Are you already researching how to reduce noise pollution so you can enjoy the best of living near a highway or an airport? Tell us in the comments!